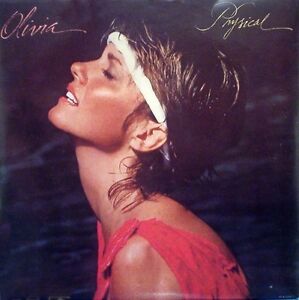 AU

$14.39
Buy It Now

Free Postage
View Details
Make A Move On Me. Love Make Me Strong. Landslide. Strangers Touch. Silvery Rain. Falling. Carried Away. Recovery.
| | |
| --- | --- |
| Condition: | New |
| Time left: | 3d 14h 29m |
| Item location: | Upwey, VIC |
| Sold by: | |
The Fall. Magic. Suddenly. Dancin' Suspended In Time. Whenever You're Away From Me. I'm Alive. Don't Walk Away.

Refer to pics for tracks. $8.00

Jewel Case :clean and in good condition with minor scuff marks. Disc Surface :About / near mint . Inserts/inlay :excellent . Enlarge pictures (of the actual item) for track listing and/or details.

CD in good condition with a few light surface scratches. CD's come packed in a layer of bubble wrap in an envelope.

I offer a seven day money back guarantee. INTERFUSION RECORDS 1974 plays very well. I clean and play all the records on both sides.

The Singles Collection 1971 - 1992. This CD is BRAND NEW, however most NEW CD's and DVD's supplied by Australian Companies do not come sealed at the time of manufacture/supply.

I Love You, I Honestly Love You. Have Love Will Travel. Angel Eyes. Free The People. Loving You Ain't Easy. Country Girl. Someday. God Only Knows.

Over 5000 Items Listed. Purchase 2 items $ 6.00. Purchase 3 items $8.00. Purchase over $50 worth of goods and I will post for free!!!!!!!!!! From Iceland to New Zealand.

Publisher: Paramount Artist: John Travolta,Olivia Newton-John,Stockard Channing,Jeff Conaway,Barry Pearl,Michael Tucci,Kelly Ward,Didi Conn,Jamie Donnelly,Dinah Manoff.

First album is $2.50 postage. Each additional album $1.50 extra postage (large compilation albums and international buyers excluded) TheDISC is in like new condition.

Keith Urban + Olivia Newton-John = Sunburned Country. Darren Hayes + Olivia Newton-John = Lift me up. Tina Arena + Olivia Newton-John = I'll Come Runnin' Peter Allen + Olivia Newton-John = Tenterfield...

Before Grease, Xanadu and Physical, Olivia Newton- John was already one of the most successful recording artists of all time.

Olivia Newton-John John Travolta TV WEEK poster 1984 from the movieTwo of a kind. 40cm x 28cm. Very good condition.

Dvds and booklets are in like new condition.

Follow Me. I Never Did Sing You a Love Song. Lifestream. Loving Arms. It's So Easy. Goodbye Again. Water Under the Bridge. The Air That I Breathe.

Priced to sell first time around ! Happy bidding on this classic album !

Up for grabs , Olivia Newton John Warm And Tender Rare Australian (Festival) CD. CD Like New. Rocking. Jenny Rebecca. The Way You Look Tonight. Lullaby Lullaby My Lovely One. Sleep My Princess.

3.Take Me Home, Country Roads. 20.Please Mr. 2.If You Could Read My Mind. 5.Help Me Make It Through The Night. CD's DVD's manufactured in Australia are often not plastic sealed or shrink wrapped.

Record cover is in very good condition , record is in acceptable to good condition with several light scratches . I will play test it soon and update on actual sound quality .

Th is cd is in very goodcondition. Pick up can also be arranged from lalor victoria. The casing is in excellent condition. 11songs. Just very minor scratchings barely visable.

Artist OLIVIA NEWTON JOHN. Album Title Millennium Collection: Best Of. Year 2002. All used CD's are cleaned and guaranteed in perfect playing condition.

Disc is unmarked. Blackwall Books offer the best range of books, CDs, DVDs and collectables at unbeatable prices. We often find very rare and collectable books such as first editions and rare CDs.

Artist: OLIVIA NEWTON-JOHN. Format: 8 CDs BY OLIVIA NEWTON JOHN. A celebration in song : olivia newton-john friends cancer centre appeal.

"Love Olivia Newton John" "Olivia X" I Have Met Olivia Two Times And She Was Absolutely Lovely On Both Occasions. Australian Womens Weekly. June 21 1972. She Has Signed The Magazine 2 Times.

Skyhooks - Horror Movie. Status Quo - Down Down. Olivia Newton-John - If You Love Me, Let Me Know. Sherbet - Freedom. Jon English - Turn the Page. Up for offer is this australian pressing 12" vinyl lp...
Collections you might like