We recommend using Internet Explorer 9 (or other standard browsers) to get the best experience on this site.
Whisker-Friendly Cat Dishes
List of items in this collection
These cat dishes have shallow sides to prevent whisker stress, and are made from recycled wood pulp, so they're eco-friendly, too!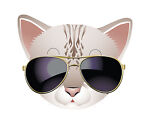 Some cats don't like their food and water side by side, but this dish would be good for a cat who eats both wet and dry food or for two cats.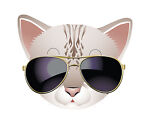 The bandana-like pattern of this bowl features fun repeating speckles, spots and paws. This dinnerware-quality ceramic bowl is perfect for cats. The shallow bowl features lower sides for our feline friends.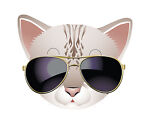 The Oblik Lordly Puss bowl has a beautifully curved base with a slope opening for an easier and healthier eating position. The infixed grip is for easy handling and to avoid unnecessary movements of the bowl while enjoying the meal.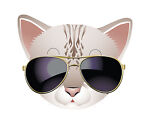 Modern, stylish, and a wide shallow dish that prevents whisker stress! (This is available in other colors, too!)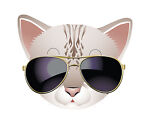 This luxurious feline dish is designed for anti-whisker stress. Made of high-gloss melamine with a non-skid bottom.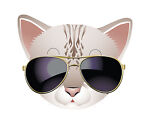 SAUCER SHAPE HELPS PREVENT WET FOOD FROM GETTING STUCK IN CORNERS. SHALLOW SHAPE IS DESIGNED TO ACCOMMODATE WHISKERS, MAKING FEEDING MORE COMFORTABLE AND CALM FOR YOUR CAT. NON SKID, EASY TO PICK UP, DISHWASHER SAFE.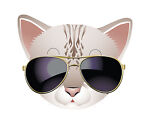 The Whisker comfort feeding bowl can be used by any breed of cat but has been designed for Persian and British short hair cats, and other breeds with short faces. The grooved base helps keep food in place and "easy to catch".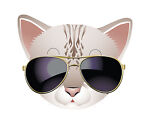 Shallow design keeps whiskers from rubbing on sides of dish, while the stainless steel construction is sanitary and helps reduce possibility of feline acne.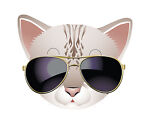 If you collect Fiestaware, these are the perfect shallow cat dishes for your home!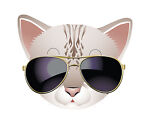 Loading more items...