We recommend using Internet Explorer 9 (or other standard browsers) to get the best experience on this site.
Blue Leather
12 items starting from AU $107.38
Keeping in line with my all-blue wardrobe plans, I am working towards replacing all of my leather bits and pieces with blue leather. It is harder to come by, but I find that just makes me hunt harder for that perfect piece. This collection is made up of bits and pieces from around ebay in different hues of blue leather.
List of items in this collection
I love the detailing of including the crocodile spines on the wallet. Not the most practical item but very beautiful.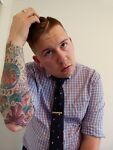 This a cute little blue leather pouch that would make a great addition to any bag, and it's a great substitute to a whole bag when you're going out somewhere.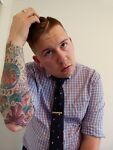 This is just a gorgeous looking bag, and it would make a great addition to my blue leather collection :)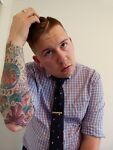 I really, really want a pair of leather pants. I am fairly certain that I would never actually wear them, but I think that they look really cool and I'd love to try them.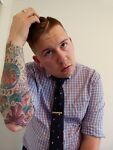 Another blue jacket in a slightly different style. This is closer to the style that I really like wearing, and a little darker too. Decent price over-all.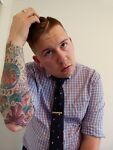 A must have for anyone who wishes to take proper care of their blue leather goods. Blue leather polish is hard to come by in supermarkets or even department stores too.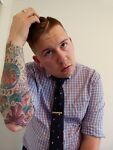 A biker jacket in blue leather. I would prefer is a darker shade of blue, but the cut is what is important here. Classic and edgy all at once, this is a great piece!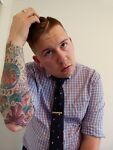 Another blue leather jacket, a very different style, which I like less, but I am really loving this darker shade of blue leather.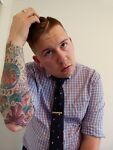 I have been looking for a blue leather belt for a very long time. This Medieval style is not super practical, but it is gorgeous, and very dramatic.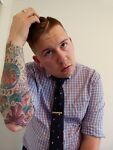 Really striking classic design in a really vibrant electric blue. Love the design, would prefer this a few shades darker though.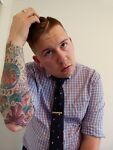 I'm really fascinated by eel skin leather, and this is a really classic design utilising this intriguing material.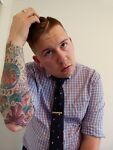 Loading more items...