With many designer
handbags
carrying price tags of hundreds of dollars, it can be difficult to find a stylish, practical option that doesn't break the bank. Luckily, many retailers and designers have been able to fill this need with bags that are simple, durable, and affordable. Savvy shoppers simply need to know what brands and styles to look for in order to find budget-friendly, fashion-forward handbags.
1
Zara Zipped bucket bag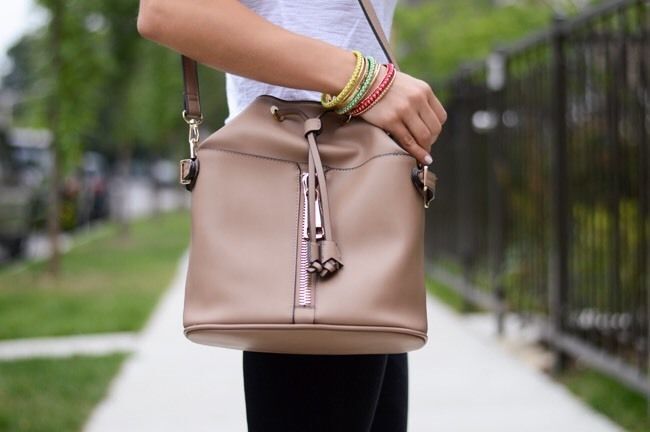 The Zara Zipped bucket bag measures 30 centimetres tall and 28 centimetres wide with a depth of 16 centimetres, making it large enough to hold all the essentials. An oversized zipper detail gives it a trendy style and matches the brass hardware. The bag comes in both black and mink, making it an easy neutral choice for many different outfits.
---
2
LouenHide Marco bag
A fashionable professional woman may want to consider a simple tote such as the Marco bag from LouenHide. The tote is 31 centimetres tall and 37 centimetres wide, meaning it can fit paperwork, a wallet, and even a laptop computer. Its textured finish sets it apart from simpler, smoother totes. The suedette bag is also available in eight colours, ranging from black to raspberry pink, so there is a right Marco for virtually anyone.
---
3
Mango buckle bag
While an authentic snakeskin item could draw a high price, a faux version such as this crossbody design from Mango is much more budget friendly. The Mango buckle bag comes in black, red, and brown with a large shiny gold buckle detail. This handbag is the perfect size for a night on the town or a day of sightseeing.
---
4
Topshop faux-fur roll-top clutch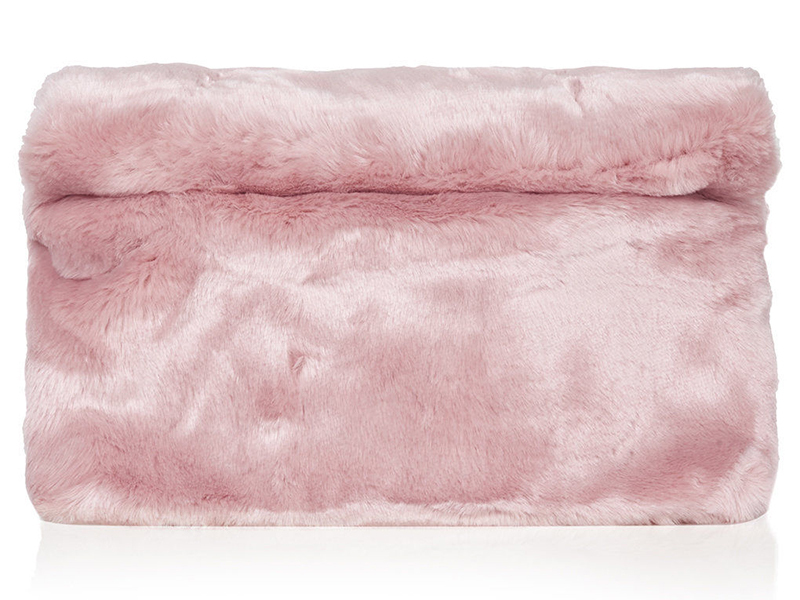 Just because someone is shopping on a budget doesn't mean that every purchase has to be entirely practical. This clutch from Topshop, made from electric-coloured faux fur, is sure to stand out in any crowd. Both the coral and mint colour are eye-catching and on trend.
---
5
Kate Hill Sara tote
This Kate Hill tote takes some of that classic Chanel styling, from the quilted design to the contrast black and white colouring, and creates a versatile and affordable shoulder bag. The Sara tote features slip-in pockets for wallets and mobile phones as well as a front flap pocket and magnetic snap closure for security and simplicity.
---
6
Sportsgirl Gina hobo
For a casual-yet-put-together look, this Sportsgirl bag is perfect. Its canvas body would be suited as well to a day of classes as it would be to a day at the beach. A contrast strap and trim give is a little pop of comfortable colour, and a buget-friendly makes it even more attractive.
---
7
Adorne tri-tone flapover handbag
It is easy to bring vibrant colour to any outfit with this structured handbag from Adorne. The designer uses cobalt blue, orange, and bright primary red to bring a sense of childlike wonder and style to the bag. A short handle allows for easy carrying, while an embossed snakeskin detail on the top flap gives it a grown-up edge.
---
8
LouenHide Baby Switch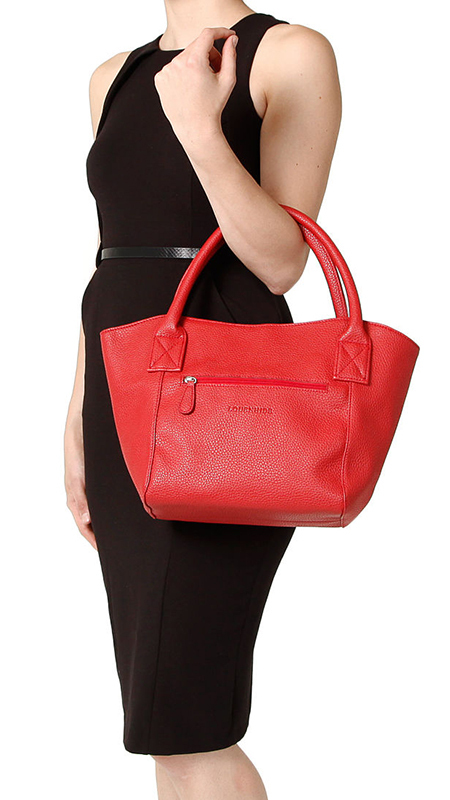 The LouenHide Baby Switch bag is another great handbag for shoppers on a budget. Its simple design means it works with many different outfits, while a 19-centimetre strap works for carrying it over the shoulder or by hand. It is not the most affordable handbag, but its versatility makes it worth the investment.
---
9
Olga Berg patent fold-over clutch
The right clutch can easily go from day to night, and this simple Olga Berg design is a great example. The 28-centimetre-wide clutch comes in five colours, including amethyst, navy, and emerald. The texture and style are simple enough that the bag works just as well for a lunch date as for an evening out on the town.
---
10
Sussan Renee handbag
The Sussan Renee handbag is made entirely from polyurethane, one of the best materials for a handbag since it is easy to clean and is not susceptible to water damage. The black bag also has a detachable shoulder strap, making it possible to carry it either over the shoulder or as a handbag.
---
How to buy handbags on eBay
Shopping on
eBay
is a very efficient way to find handbags to suit any budget. Start with the eBay search box, located on every page of the site, and enter some relevant search terms. For instance, you may want to search for a '
black tote
' or an 'evening clutch'. Then, use the eBay filters to set a price range so that you only see items that are within your desired budget. You can even search for very specific bags once you've determined which ones you like best.