The right pair of sunglasses ties the whole outfit together. They send a message of playfulness, sophistication, nostalgia, athleticism, or other stylish theme, all through their shape, colour, and materials. Some people stick with a single pair until it is lost or broken, while others collect several pairs for matching with different outfits or occasions. Of these 10 different types of sunglasses, there is surely at least one or two that rounds out the wardrobe of any man or woman that passes through the light of day.
1
Wayfarers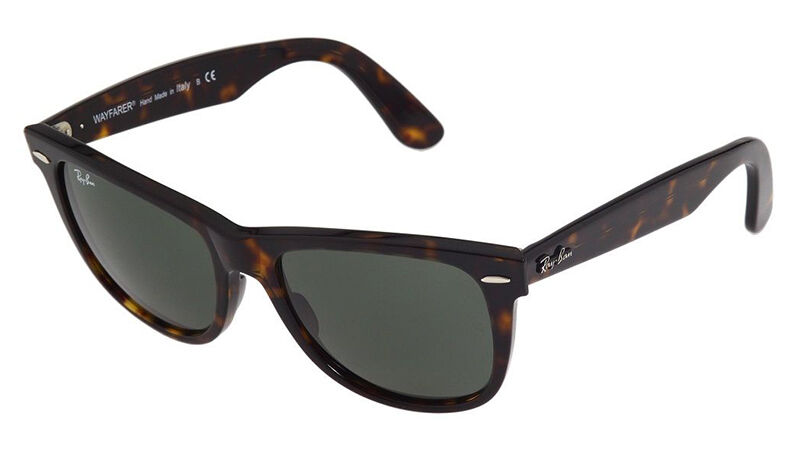 These are the classic, thick-framed, square-ish lens shades first introduced by the Ray-Ban company in the 1950s. Hugely popular in the 1950s and 1960s, they staged a comeback in 1980s thanks to a successful product placement advertising campaign that landed Wayfarers on the face of Tom Cruise in "Risky Business", Don Johnson in "Miami Vice", and elsewhere. Musicians across several genres adopted the style which to this day exudes a slight nostalgic charm while also feeling very current.
---
2
Aviators

Another Ray-Ban original, the Aviator design dates back to 1936, when the U.S. Army commissioned the company to design sunglasses for pilots gearing up for World War II. Pilots wore the thin wire-framed aviator sunglasses with large, round-bottom lenses throughout the 1940s, and became popular in the 1960s when Paul McCartney and Ringo Starr were photographed wearing them. Popularity boomed in the 1980s with the movie "Top Gun" and, once again, the face of Tom Cruise.
---
3
Round

Also known as "teashades" and "Lennon specs", these are the circular-lensed sunglasses made famous by the singer of the Beatles in the 1960s. To this day they evoke the spirit of the Flower Power generation, and certain colours and frames contribute to an artsy, creative vibe. Round lenses with side-shields, meanwhile, offer a steam-punk, mad-scientist, or pilot-style appeal.
---
4
Rimless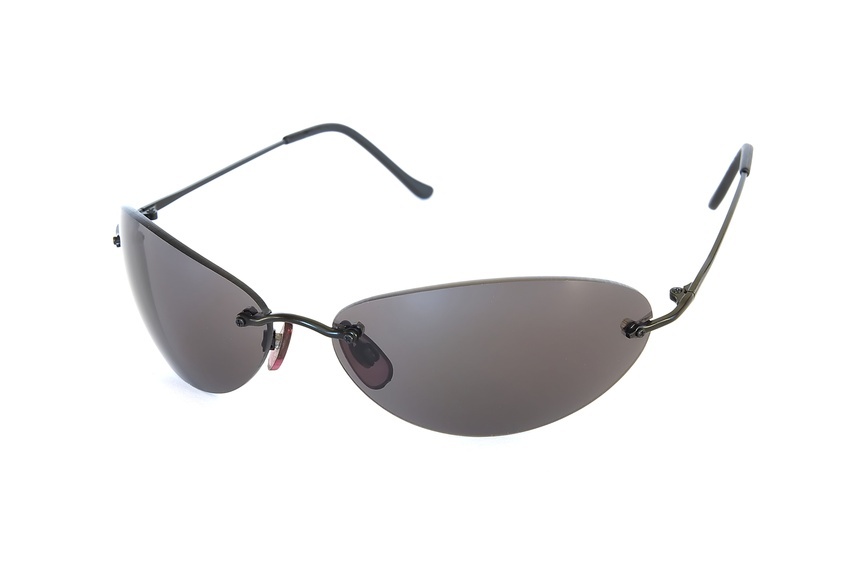 Not beholden to a particular lens shape, rimless sunglasses have no frame around the lenses, which creates a sparse, lightweight, minimalist appearance. This airy look is delicate but sophisticated.
---
5
Semi-rimless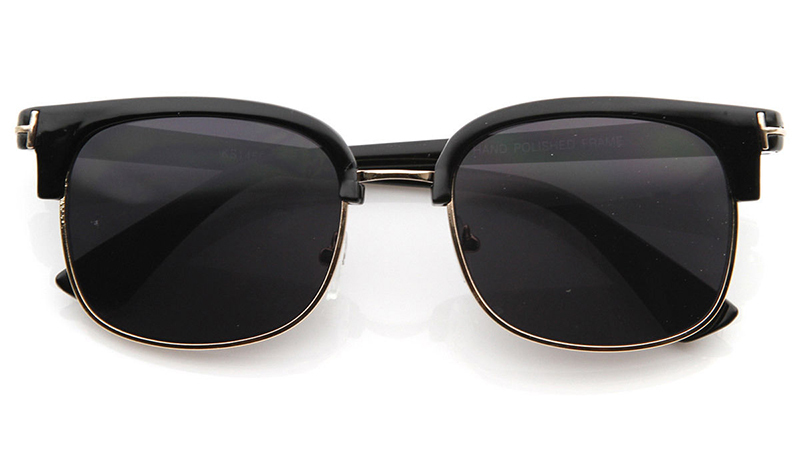 A sturdier, vintage-style cousin to the rimless, semi-rimless sunglasses have lenses held by framing on top but not on bottom, or else a very thin, nearly-invisible bottom frame. Also known as "clubmaster" or "browline" sunglasses, the upper framed portion can be semi-Wayfarer style, cat-eye style, marbled, or plain.
---
6
Shutter Shades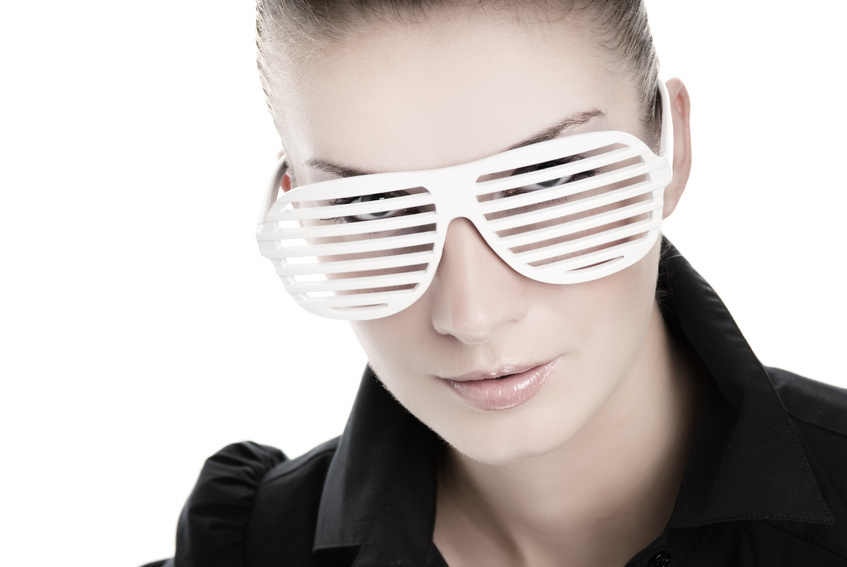 Slotted shutter shades opt for shutter-like slats to block sunlight instead of tinted lenses. As such, they do not block UV or other harmful rays from the sun, although they will provide some shade to the wearer's eyes. Originally introduced in the 1950s, these usually bring the 1980s to mind, and are experiencing a small resurgence as a retro novelty fashion. Musician Kanye West has sported a pair.
---
7
Shield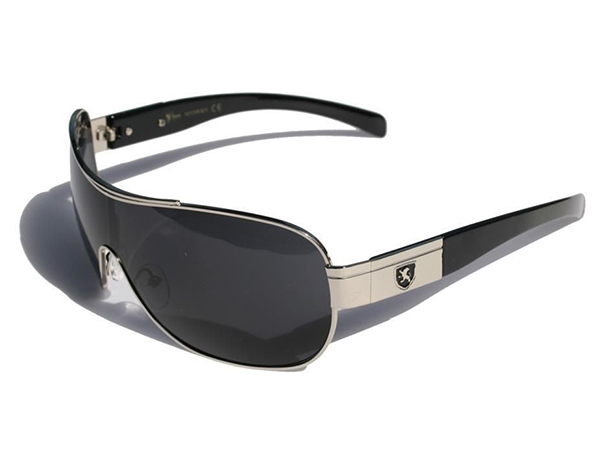 These wide visage coverings stand out for their bold one-piece lens design. Shield shades can have thin metal frames, chunky plastic frames, or a lens that wraps all the way back to the ears. The latter is the futuristic sort worn by the character Doc Brown in the movie "Back to the Future II". Arnold Schwarzenegger wore shield-style sunglasses in his role as the Terminator in the original "Terminator" movie of the 1980s.
---
8
Sport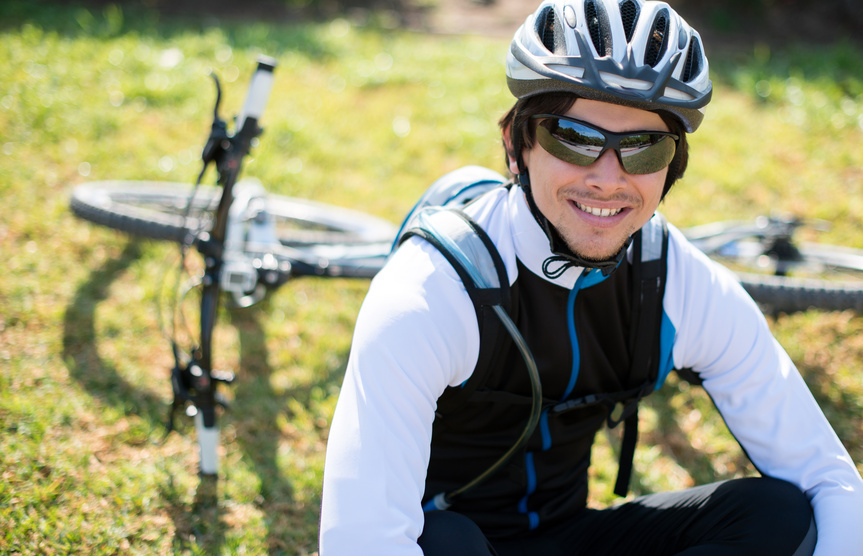 Sport sunglasses are typically semi-rimless for maximum ventilation and sweat relief under the eyes and round the nose. Sportswear sunglasses are also generally sleek, polarised lenses that fight glare, block UV rays, and taper towards the temple.
---
9
Oversized

Celebrities have long donned oversized sunglasses to ward off the harsh flashes of photographer's cameras. Whether square, ovular, shield-style, or other, oversized sunglasses connote glamour and mystery. These are also popular for the beach or other sun-drenched scenarios.
---
10
Goggles

For the athlete that goes above and beyond, goggles stay put. They block harmful rays and distract glare while also protecting eyes from water, dirt, and wind. While not an appropriate style for formal occasions or professional settings, goggles are certainly a fit choice for cycling, surfing, or skydiving.
---
How to buy sunglasses on eBay
For great sunglasses that get plenty of attention while blocking harmful radiation, enter any of the above terms or other descriptors for sunglasses into the search bar at the top of any page on
eBay
. Examine any included photos for a sense of the colour, shape, and style of the sunglasses for sale. Read the item description for info on the condition, materials, and protective qualities. Also be sure to review the feedback scores and ratings of the seller before committing to a purchase.