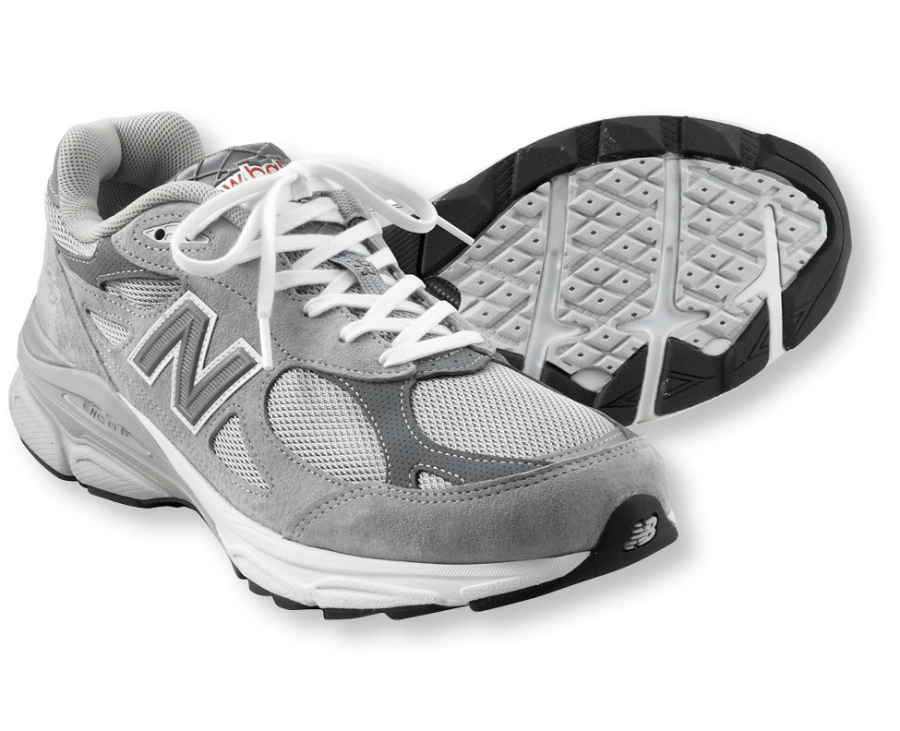 Athletic shoes are designed to be sports specific. The wearer usually needs to spend quite a sum of money on the right type so they can perform at their optimum level. If a customer needs several pairs for a range of different events, this could become quite expensive. It is for such people that second hand pairs of athletic shoes may be the best option. Those who would like to try used sports shoes first need to be aware of a few things. Although likely to provide all they need in a shoe, they may also pose a hazard to their feet and posture if not carefully chosen. Therefore, a customer should heed a few fundamental precautions to prevent poor performance, discomfort, and possible foot infections.
Main Types of Athletic Shoes
Athletic shoes are made for different types of sports because each sport has inherently individual needs in stability, traction, support and cushioning. Below are some of the more commonly sought after types.
Running Shoes
Running shoes are developed for good traction and maximum impact absorption of between one and a half to three times a person's body weight. They are light and flexible and should facilitate a runner's natural gait. Running shoes cover a broad spectrum of styles to suit different types of running activities. These include off-road shoes, performance training shoes, racing shoes, and cross trainers. Each of these shoes has their own structural characteristics to enhance comfort, stability and durability according to each activity.
Tennis Shoes
Tennis shoes are made to withstand and support the high level of side-to-side movement that is inherent in the game. The deep side cushioning and support facilitates these types of movements, and enhances player's stability on court.
Basketball Shoes
Basketball shoes require effective ankle, heel and midfoot support. These shoes should also provide supportive lacing and be made of the most highly breathable materials. Nike are known for their quality basketball shoes.
Football Boots
Football boots are designed for maximum on field traction in all conditions. They vary in their profile shape according to type of football being played. However, the single characteristic common to them all is their ability to grip the ground with a sole that includes specially protruding parts. There are used football boots for Australian Rules (AFL), Rugby League (NRL), and Soccer.
Do's and Don'ts When Shopping for Used Athletic Shoes
A customer can successfully purchase used athletic shoes online, but to ensure the best outcome and to avoid disappointment, they must observe a few precautions for their own safety and product satisfaction. The following outlines several key factors to consider when shopping for this item.
1. Do Choose Purpose-Specific Footwear
A customer must always choose the shoes that are built for their designated purpose. Although prices may vary considerably between differing types of athletic shoes, the wearer must not allow the offer of a cheap deal to compromise the performance of their shoes.
2. Do Choose Properly Fitted Shoes
A customer should determine their exact size in their designated brand, and allow for forward foot movement in running shoes. The heel must always be snug, and the shoe's width must always match that of the wearer. For best results, the customer should measure each foot's length and width, and assess the type of arch support they need.
3. Do Choose Shoes With Light Wear
A customer should only choose shoes that have had light wear. This is so with any used shoes, but even more essential with athletic shoes due to additional foot perspiration.
4. Do Check Photos Carefully
A customer must always inspect all photos listed with great care. They should look out for any uneven wear on the soles. They must only purchase if there is evidence of no wear or light, even wear.
5. Do Choose Your Seller Carefully
The customer must be astute when dealing with sellers. They should choose someone with a 100 per cent positive feedback score, and who represents a sports footwear company. The buyer should also read their seller's customer feedback from previous shoppers to see how they rated in their service, and ensure they have a hassle-free returns policy in place.
6. Do Ask Questions Before you Buy
A customer must ask all necessary questions before they make a purchase. This is essential to avoid making a blind purchasing decision.
7. Do Disinfect Before You Wear
Anyone who buys used athletic shoes must disinfect the shoes first before wearing them. Although this should be done with all used shoes, it especially applies to athletic shoes, as they are subjected to much heavier perspiration and foot bacteria.
What Not to Do When Shopping for Used Athletic Shoes
Customers must approach used athletic shoes with caution. These items may be more worn out than they appear to be in the listing, and some sellers may conceal the extent of the shoe's wear to increase their chance of a sale. There are several things a customer must not do when looking for used athletic shoes on eBay.
8. Don't Buy Old Athletic Shoes
If photos portray the listed shoes as old and shabby, they probably are, even if advertised otherwise. In such cases, the shoes cannot be expected to perform adequately for a new owner. A customer must never buy athletic shoes that are more than a year old or have had heavy use. The insides of such shoes are moulded to the previous owner's feet. The constant wetting and drying of the shoes from heavy use also buckles the innersoles and makes them uncomfortable for other wearers.
9. Don't Buy General Purpose Athletic Shoes
A buyer with professional sporting needs must never purchase general purpose athletic shoes. They are not designed to provide the support and cushioning for specific sports.
10. Don't Buy Without a Hassle-Free Returns Policy
The customer must never purchase from a seller who does not accept returns. The policy should also stipulate that they accept returns without question.
In Summary
The below chart summarises the points mentioned above. Customers should remember to note all of these product and sales observations when making a selection on eBay.
| | | |
| --- | --- | --- |
| Sale Observations | Do's | Don'ts |
| Type of shoe | Buy purpose-specific shoes | Buy one type of shoe that must facilitate all athletic endeavours |
| Type of fit | Measure dimensions of foot for exact size; allow additional room at toe for running shoes; know size according to brand of shoes | Measure the length only; be unaware of size in designated brand |
| Condition of shoe | Buy shoes that have had short-term light wear | Buy shoes that are old; or where photos betray other listed information |
| Photos and listed information | Check that photos display shoes from sides, back, front, bottom and top; and inside if possible | Buy if photos demonstrate uneven wear on soles |
| Returns Policy | Choose a seller with a satisfactory returns policy | Buy from a seller who does not accept returns |
| Choice of seller | Choose reputable seller as identified through customer feedback and score; someone from sports footwear company | Choose seller based on listed price |
| Queries | Ask any relevant questions; ask for additional information | Make a blind purchase |
| Sanitisation | Disinfect all used athletic shoes irrespective of age and wear | Use second hand athletic shoes without first disinfecting them |
The above information is not conclusive or exhaustive, but suggests the prime considerations that customers should think about. Customers who have purchased used athletic shoes may testify to additional precautions.
How to Buy Used Athletic Shoes on eBay
When shopping for used athletic shoes on eBay, do a simple broad search, such as "athletic shoes", and choose the used option and type of shoes from the list of filters. After locating a few items that interest you, make some essential comparisons in item specifications, terms of sale, returns and delivery options. Be astute and examine all supplied photographs and other information in detail.
Whilst narrowing down your listing options, also take note of each seller. Check their eBay reputation by consulting their customer feedback score, and note whether they have an eBay top rated seller certificate. You should ensure that you trust your designated seller before you make your purchase, so do everything you can to find out about both product and seller before you purchase.
Conclusion
Athletic shoes are not just for athletes. Anyone who likes to jog around a lake or park on a regular basis needs the type of runners that provides the right cushioning and support. eBay is the place to find quality used athletic shoes for bargain prices, and eBay deals on Men's footwear offers some of the best package rates available.
Cheap and general purpose department store shoes are not designed to provide the needed grip, support and comfort that may be demanded by certain conditions. The top brands can be expensive, but used shoes that may be only a few weeks old can sell for less than half price and be almost like new. This is a great option for the buyer who takes heed of the necessary precautions.