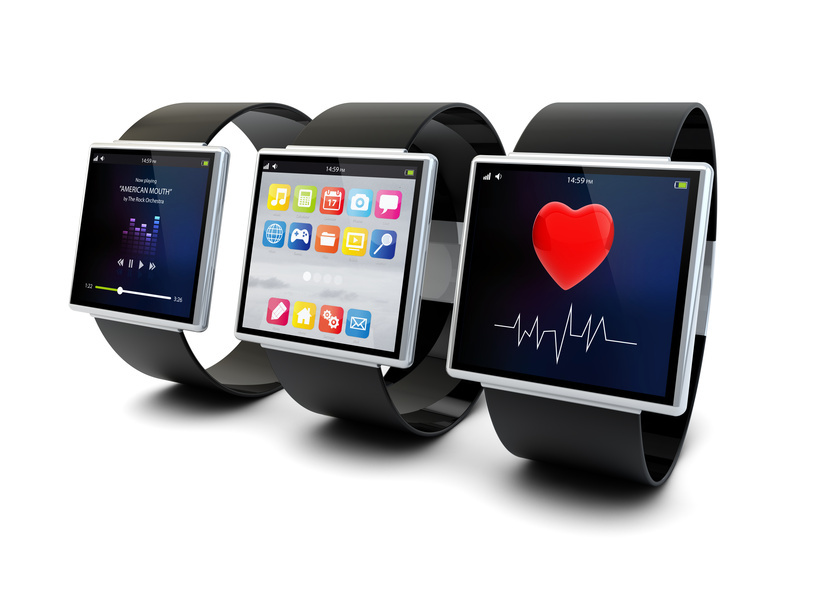 Apple has already shown off an early version of its first smartwatch, the Apple Watch. Since the watch doesn't come out until early 2015, it's still possible it could add some extra features. The following guide highlights 10 things that customers might love to see in a second edition.
1. The Ability to Make Calls
As it stands, the Apple Watch won't be capable of making phone calls. It would be great for Apple to add some voice capabilities to the watch, perhaps allowing it to be used as a speaker phone while driving or doing other activities such as biking or running, where users would want to keep their hands free.
2. Phone Freedom
The Apple Watch should work independently of an iPhone. Right now owners will have to have their phone nearby in order for the watch to work. Apple should offer at least one option that includes cellular service, so users would be able to make it a true phone replacement rather than just an accessory.
3. Better Texting
Apple Watch currently has a number of presets that owners can use to respond to text messages. An improved feature would be a keyboard on the watch as well so users could input other messages as necessary. A traditional keyboard obviously won't work on such a small screen, but a modified design could go a long way and add functionality to the watch.
4. A Camera
The Apple Watch is just begging to be a selfie-capable camera. Apple should include a forward-facing lens in the release version of the device, so that users can also have Face Time conversations.
5. Long Battery Life
No one yet knows what the battery life of the Apple Watch will be, but it should be able to handle at least a few days of use on a single charge. No one wants to have to plug in their watch in the middle of the day. Apple should offer a version of the watch with an e-ink display similar to the screen used on the Pebble. E-ink has a much longer battery life, so users would be able to get several days of use out of the watch.
6. Apps
The Apple Watch is definitely going to run apps, but Apple hasn't released information on which are going to be available. It would be ideal for consumers if Apple made a developer kit available for the watch long before it hit store shelves, so that it could launch with a huge app store. The more things users can do on their wrists, the happier they'll likely be.
7. Design Choices
There are currently three different models of the Apple Watch to be released, but they all look similar. Apple might consider creating greater range in their design aesthetic. A rounded face, in particular, might make it feel more like a watch and less like a gadget.
8. Low Expense
As of now, no one knows how expensive some models of the iWatch might become due to high demand. However, Apple should release more budget-friendly options further down the road. A watch under $100 would be a great low-budget option that users wouldn't have to worry too much about getting damaged.
9. Android Compatibility
Right now the Apple Watch is only compatible with the iPhone, and it would be ideal to have better options for Android users. That way they can enjoy the benefits of the watch without having to break the contracts on their current phone. Besides, if they are happy with the functions of the Apple Watch, there's a good chance they may switch to the iPhone later down the line.
10. Uniform Charging
Right now the Apple Watch is going to require a special charger. Apple should instead opt to use the Lightning connector, so that owners could use the same cable to charge the watch as their iPhone or iPad. It would obviously be best in the eyes of the consumer to have one charger for all Apple devices. If Apple doesn't use the Lightning connector, it should keep the pricing for the new charger as minimal as possible.