Golfing in Australia is a popular pastime, with warm weather year-round that provides ideal conditions for the course. The following guide is a list of the ten most popular golf clubs currently on the market.
1
Callaway Strata Set with Bag - Graphite/Steel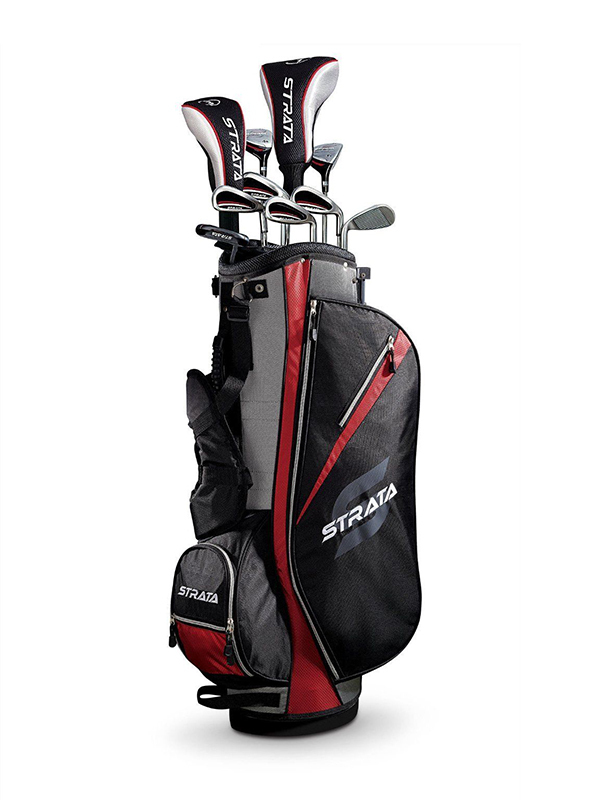 These clubs come equipped with a 460cc driver with a large sweet spot and a forgiving fairway 3-wood for flexibility on longer second shots. It also comes with a hybrid 4-5 iron, irons 6 through 9, a pitching wedge, sand wedge, and putter. The standing bag comes with a seven-way divider, five pockets, and a rain hood.
---
2
Woodworm Golf Zoom Package
The Woodworm Golf Zoom Package club set is highlighted by its 460cc driver head, which is the largest legal driver head on the market. Like many modern sets, the Woodworm comes with hybrid rescue wood, as this steel club replaces the 1 through 4 irons. This package comes with three graphite woods, the rescue wood, five steel irons, two steel wedges, a putter, and a deluxe stand bag for carrying convenience.
---
3
Wilson ULTRA Complete Set with Bag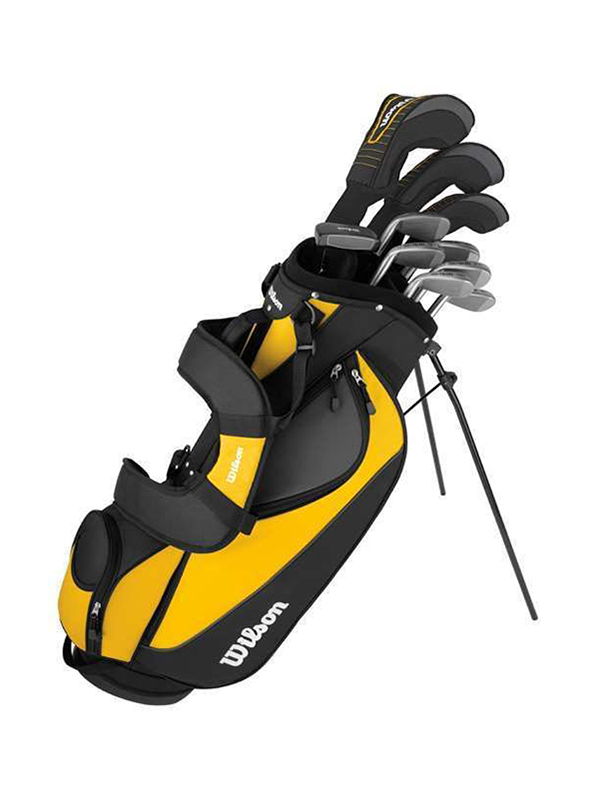 Another golf club set with an oversized driver, the Wilson ULTRA also contains a graphite fairway wood and a hybrid 4-iron with a steel shaft to go along with the titanium driver. This set also has irons 5 through 9, a pitching wedge, and a large mallet putter with an improved grip. The standing bag also straps nicely to any golf cart.
---
4
SHARK HUNTER by Greg Norman Deluxe Golf Package
Designed by one of Australia's golf legends, the SHARK HUNTER has an oversized driver that is technologically designed to increase length and accuracy. It also comes with hyper steel fairway woods and hybrid irons, irons 5 through 9, two wedges, a heel-toe balanced putter for great control, and a standing bag with a cooler pocket.
---
5
Founders Club Bomb Series Black Complete Club Set
These dark-cobalt finish clubs are meant to achieve more distance than regular run-of-the-mill golf clubs. Along with the 460cc head titanium driver, this set comes with two fairway woods and two hybrid irons along with cavity-back irons that produce strong ball flights and trajectories. The stainless steel putter produces a straight putt.
---
6
2014 Maxfli Golf Max Distance MD10
This popular choice comes with a full set of irons from 4-iron through the sand wedge. The irons specialise in power and accuracy. This group of clubs also comes with an oversized driver, hybrid irons, fairway woods, and a newfangled putter with a modern mallet alignment system.
---
7
Dunlop Tour DT Complete Deluxe Golf Package
This set comes in various sizes, complete with an oversized Ti Matrix driver to maximise distance, making it a favourite set of clubs. It also has a fairway wood, two hybrid irons, a set of regular irons with an oversized design, and a half-moon style putter. This Deluxe Golf Package also comes with a cart-style bag and wood covers.
---
8
2014 PGF Concord Ladies Deluxe
This golf set is catered for female golfers, with its lightweight design allowing for an easy, powerful swing. This 11-club set comes complete with graphite shafts, from the 460cc driver, the fairway wood, two hybrid irons, irons 6 through 9, two wedges, and a heel-toe designed putter. It also comes with a large cart back and wood covers.
---
9
2015 Retco Pro FX Golf Package
This brand-new set of clubs is popular due to the radical MOI design on both its 460cc driver and its three fairway woods, which is one more than most sets have. This club set also features two hybrid irons, four stainless steel irons with a deep undercut, two stainless steel wedges, and a mallet design putter. The package also comes with a cart bag and covers.
---
10
Cobra Golf 2014 Baffler XL 12-Piece Complete Package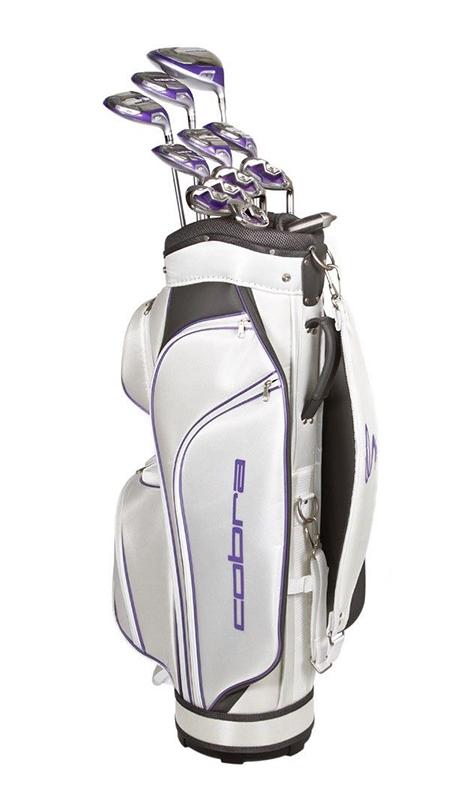 This is a popular club set for senior golfers, as it is designed for easy, straight contact with increased ball-flight and distance. The Cobra has an easy-to-swing driver, two fairway woods, three hybrid irons, three regular irons (7, 8, and 9), two wedges, and a blade putter with premium glass finish.