Playing tennis is a wonderful form of recreation and exercise, but eventually, you get to the point where basic equipment just won't cut it. For the middle stage between being a newcomer to the game and playing at Rod Laver Arena, you'll benefit from exploring intermediate tennis rackets.

Characteristics of Intermediate Rackets
There are a few differences between beginner rackets and intermediate rackets. Intermediate rackets are heavier than beginner ones, as they weigh 285-300 grams as opposed to the 225-255 grams that a beginner racket weighs. Weight distribution is also different between beginner and intermediate rackets. While beginner rackets concentrate most of their weight at the head of the racket, intermediate rackets are balanced, giving players more control over the motion of their swing.
1
New Mantis Balanced Xenon 285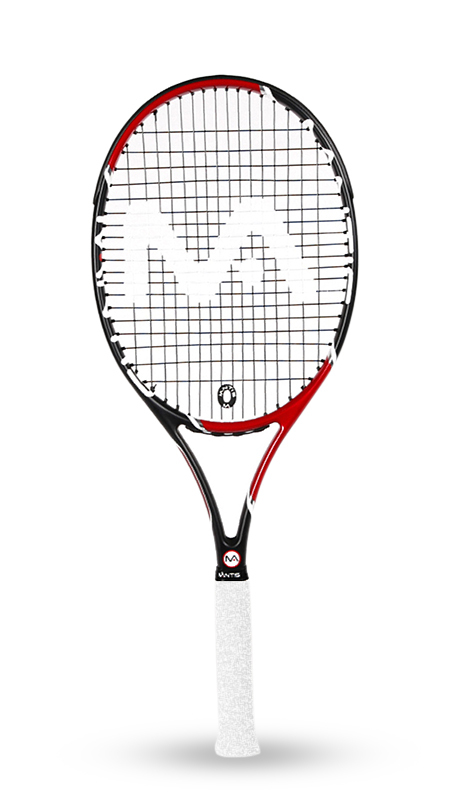 This intermediate tennis racket is popular for emerging players due to its balanced weight. It has a low stiffness rating and a vibration dampener inserted into its bridge to limit vibrations that come from off-centre shots.
---
2
Dunlop Biomimetic S5.0 Lite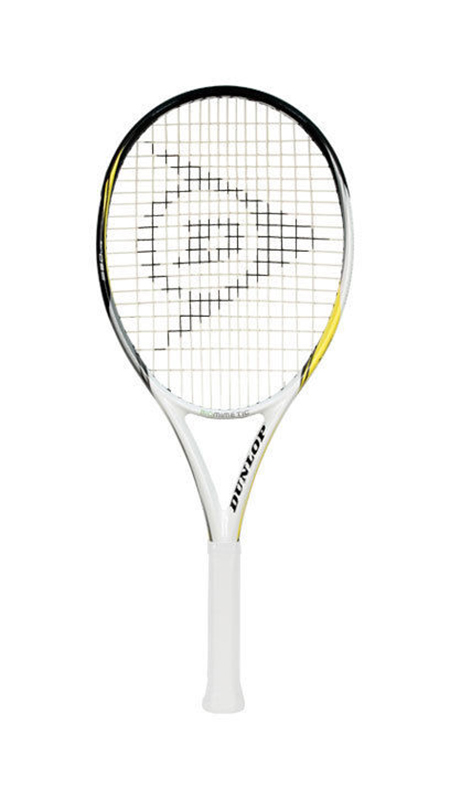 The Dunlop is a racket for those who really want to focus on improving their game, as it is a bit heavier in the head than a lot of intermediate rackets. This particular weight distribution makes it a good transition racket for players trying to branch out from the beginner level. Its Biofibre frame and aerodynamic head makes it ideal for baseline volleys.
---
3
Babolat Pure Drive Roddick Plus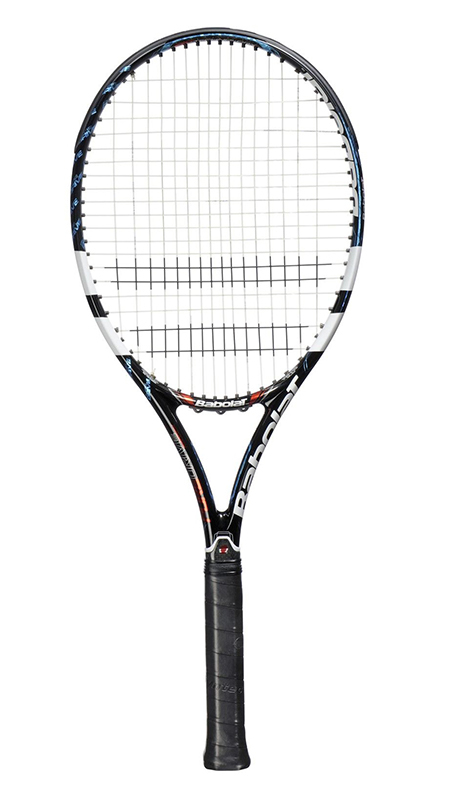 Along with its sharp black exterior, this racket is made for power with its elongated base and graphite and tungsten construction materials.
---
4
Wilson Juice Tennis Racket 100L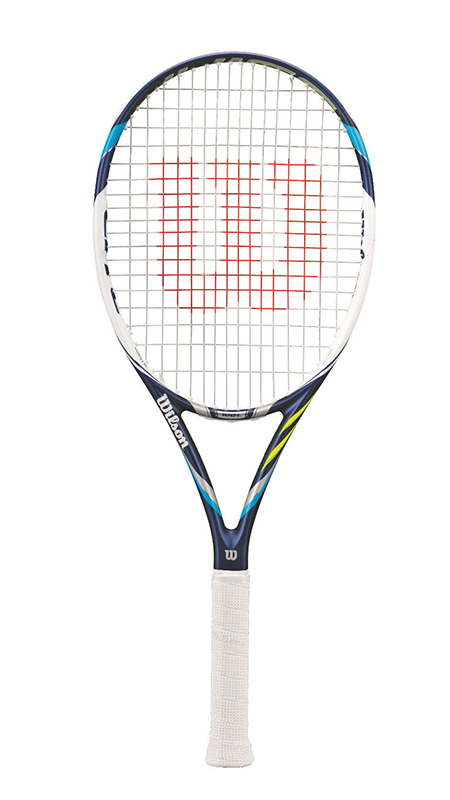 This racket is made for the baseline player who is ready to move up a class while still being able to easily control their swing. The head is a bit heavier to handle strong volleys and put power behind serves and spin shots. Its Amplifeel 360 Technology handle makes it easy to grip and control.
---
5
Donnay X P Dual Lite White 102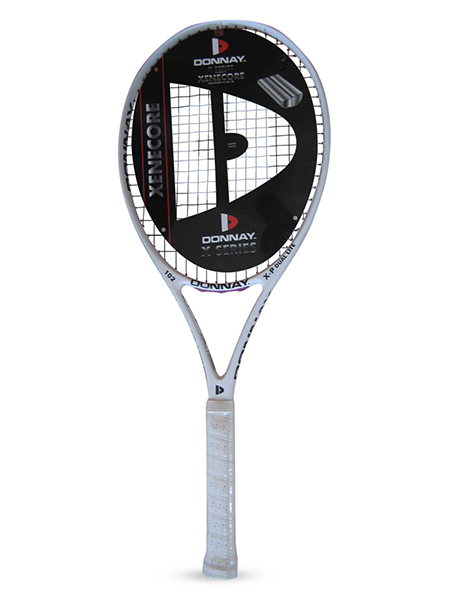 Manoeuvrability is this racket's defining characteristic, as its lightweight feel makes it a good choice for players who focus on playing at the net.
---
6
Powerangle CENTRIC
This is a racket made for players looking for comfort and manoeuvrability that doesn't sacrifice power. Its defining characteristics are its diagonal strings, which contrast with the long main string, and short cross string layout of standard rackets. This string layout adds spin to shots and makes ball contact more comfortable.
---
7
Head TIS6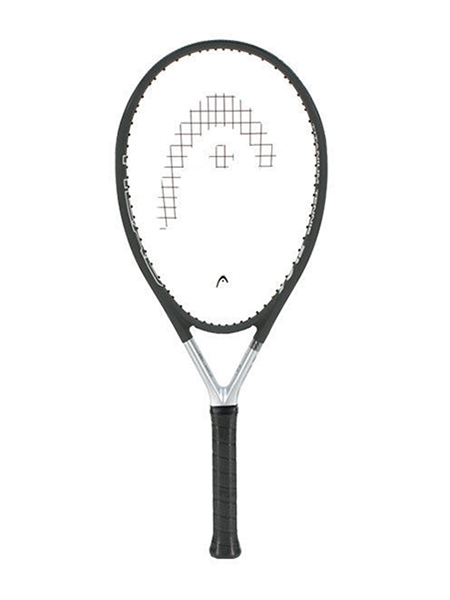 This racket is specialised for the intermediate player who still wants to have the security blanket of a beginner racket. The Head TIS6 comes with a larger sweet spot that is best for players with a compact, slower swing.
---
8
Slazenger Xcel Ultimate Graphite/Titanium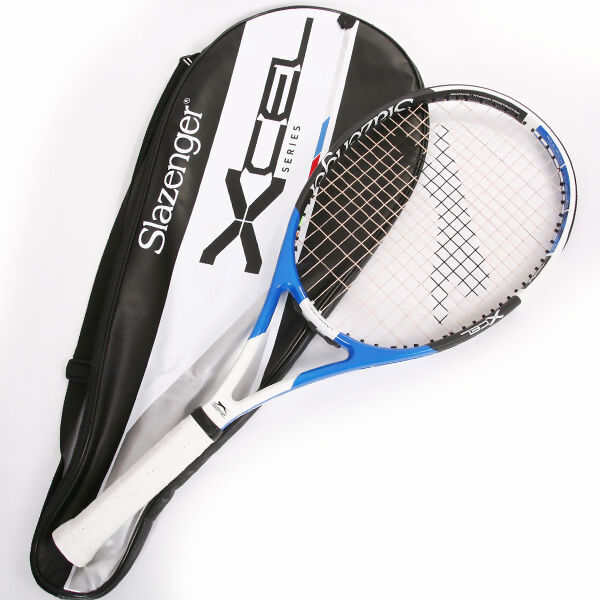 Like the Roddick, this graphite/titanium brand is suitable for the athlete who likes a powerful swing. Its string design is supported by custom grommets to allow for more comfort and control on impact.
---
9
Dunlop Aerogel Smoke

This Dunlop racket is noteworthy for its length, as it is 635 mm longer than a standard racket, giving it more range on serves and volleys. Its aerogel flexibility provides enhanced swing control on the court.
---
10
Prince EXO3 Hybrid 100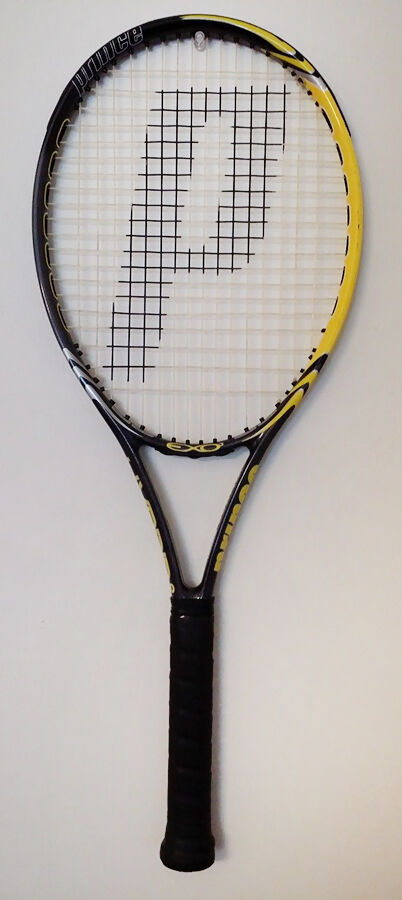 This is another racket meant for intermediate players looking for more control and spin on their volleys. Its lightweight 100-percent graphite body helps the player get a bit more aggressive with their ground strokes, and it has two strategically-placed speed ports to create a wider sweet spot on the racket.
---
Conclusion
As one improves at tennis, their racket needs will change. Purchasing an intermediate tennis racket online is a good investment for the fledgling tennis player.