Jigsaw puzzles are fun for people of all ages. Young children love putting together large pieces to make a picture of their favourite characters. But puzzles aren't just kids' toys; older children, teenagers, and adults may enjoy more challenging puzzles with 500 or 1000 small pieces to put together. There are also 3D puzzles available, and many people glue together their completed puzzles - whether 3D or 2D - to make a piece of art that can be framed or displayed on a table.
1
Disney "Frozen" Floor Puzzle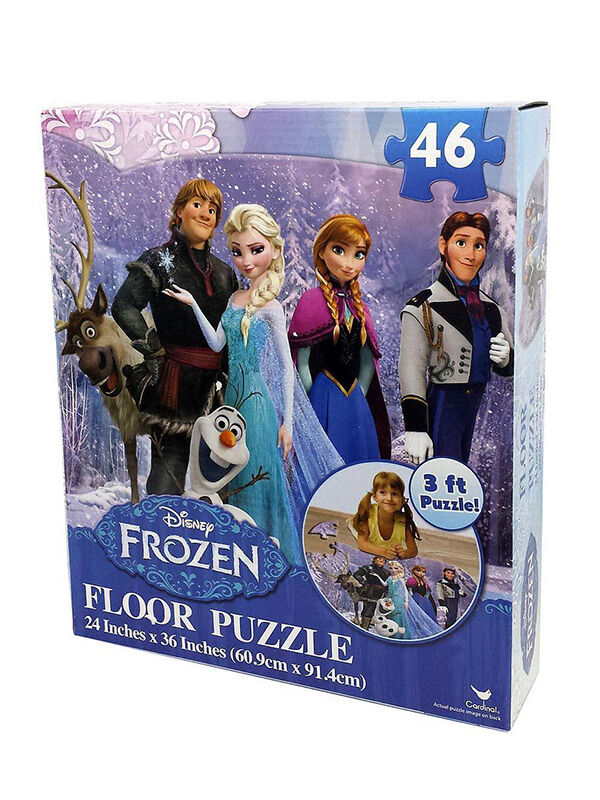 The popularity of "Frozen," Disney's newest children's film about a princess who has the power to create ice and snow, has led to a lot of merchandise featuring the characters. In the jigsaw realm, children will enjoy putting together a giant floor puzzle depicting the characters. The puzzle contains 46 pieces and has a finished size of 60.9 cm by 91.4 cm.
---
2
Candy Wrappers Puzzle from White Mountain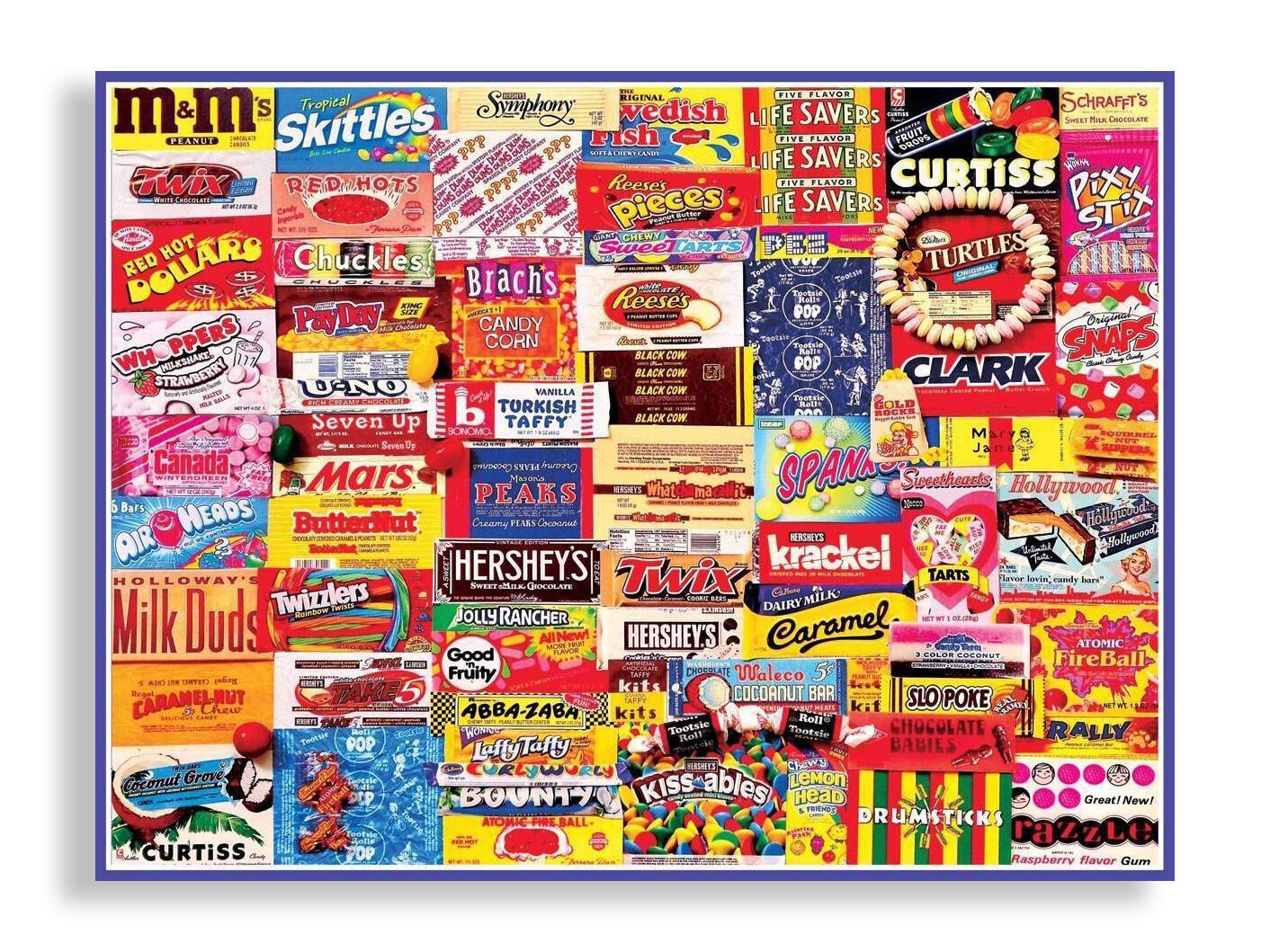 Puzzlers who love candy must try White Mountain's candy wrappers puzzle. This puzzle contains 1000 tiny pieces that come together to create a tapestry of Hershey's, Milk Duds, and other popular candy wrappers. No wrapper is repeated twice, although several have similar colouring, adding to the difficulty level of the puzzle.
---
3
White Mountain Cereal Boxes Puzzle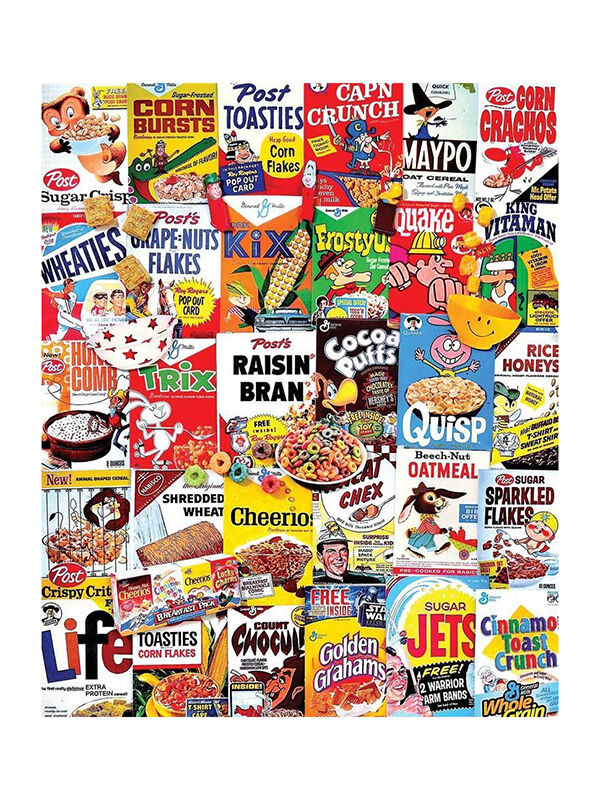 Some puzzlers may prefer White Mountain's cereal box puzzle which contains 1,000 pieces that eventually come together to create a collage of cereal boxes. This puzzle combines classic cereal boxes and contemporary ones, allowing older generations to wax nostalgic about the breakfast foods of their childhood and share their memories with their kids as they're doing the puzzle.
---
4
Melissa and Doug on the Farm Puzzle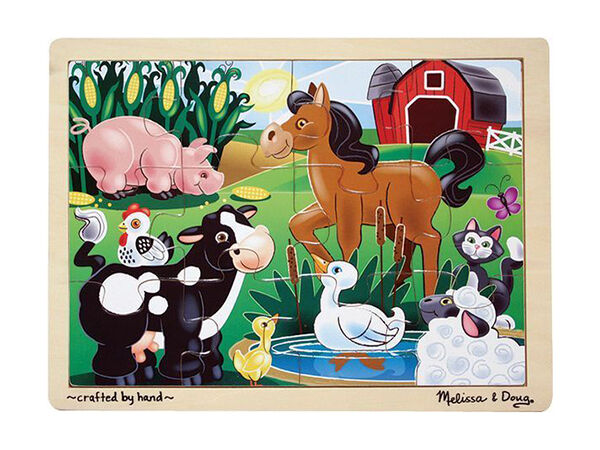 Melissa and Doug makes superior quality puzzles for very young children, and this one is no exception. The puzzle contains 12 large pieces that are the perfect size for tiny hands to pick up and put together into a beautifully illustrated picture of a horse, duck, sheep, pig, and cow hanging out on a farm. The pieces are made of wood.
---
5
Buffalo Games Signature Series, Cinque Terre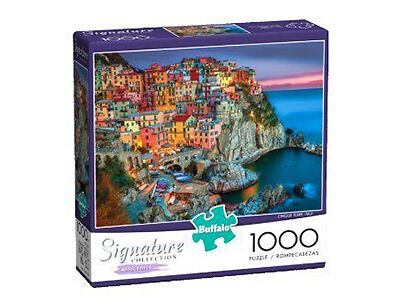 Puzzlers can immerse themselves in travel and culture while completing the challenge of this exquisite 1,000 piece puzzle from Buffalo Games. Once completed, the puzzle depicts a scenic Italian village by the seaside.
---
6
Ravensburger The Earth Puzzle
This puzzle is for those who have always wanted to build a model of the Earth. It contains 540 interlocking pieces which can be put together to create a replica of the globe on its stand. The puzzle comes with a rotating metal stand, allowing the completed puzzle to be used as a globe for reference at home or in the classroom.
---
7
Fun-to-Know Easy Words Puzzle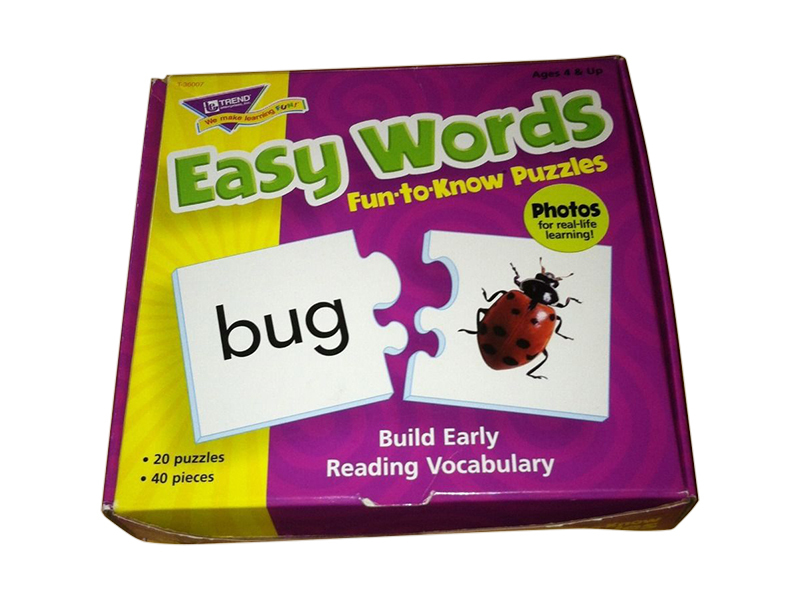 Young children can learn how to read simple words by using this jigsaw puzzle. Brightly-coloured pieces fit together in pairs to match illustrations with the printed word so that little ones can begin to associate words with images. The puzzle contains 20 pairs of words and pictures.
---
8
Sonata for a Spy Mystery Jigsaw Puzzle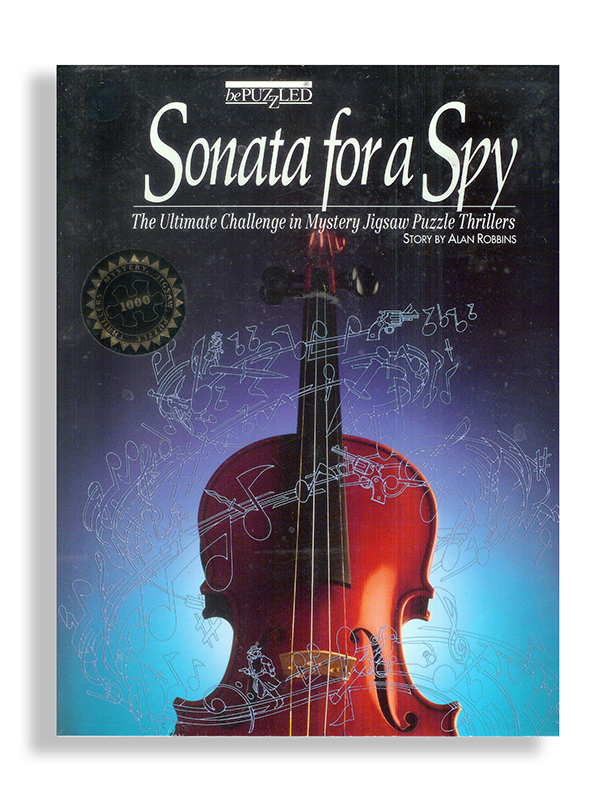 Sonata for a Spy is a jigsaw puzzle in which the player is given part of a mystery story and is required to complete the jigsaw in order to gain a major clue needed to solve it. In this case, the story involves an international musician and secret agent who was found dead in his hotel room. The player must put together the jigsaw to determine who killed him and how. The puzzle contains 1,000 pieces; players can check their solution once it is completed by holding the back of the included story up to a mirror.
---
9
US Capitol Hill 3D Puzzle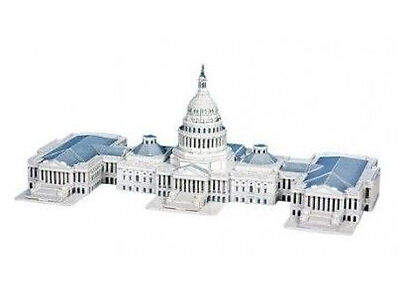 Unlike flat jigsaw puzzles, the pieces of this puzzle interlock to build upwards. When the player has completed the puzzle, he or she will be left with a model of the United States Capitol Hill, which includes the White House and other buildings important to the running of the United States government. Those studying international politics or with an interest in going abroad will enjoy this puzzle.
---
10
Giant ABC and 123 Train Floor Puzzle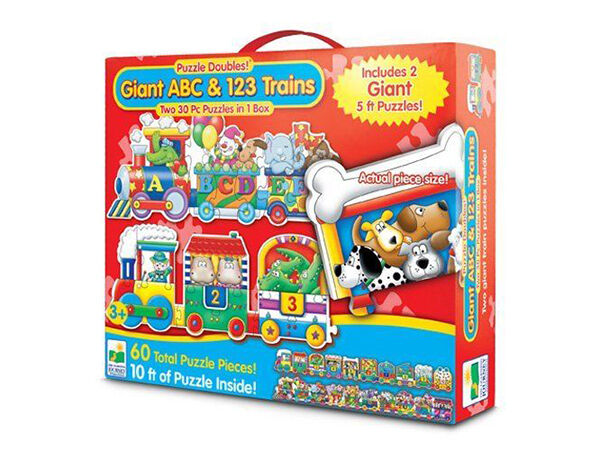 This puzzle is designed to entertain and educate young children. Gigantic pieces lock together to create a five-foot train containing all the letters of the alphabet, whilst a second set of 30 pieces provides training in number and colour recognition.