Samsung's Galaxy line of phones have been a global favourite for well over a decade, and they are supported by every wireless carrier. Galaxy users looking for a
phone case
that expresses their personal style or usage habits will find a rich variety of options.
1
Otterbox Commuter Series Case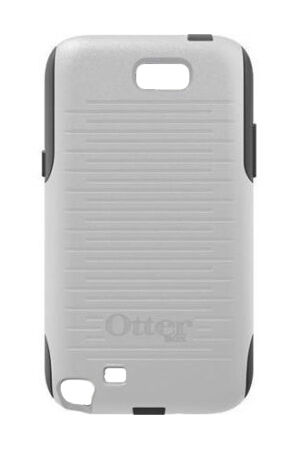 Offering form-fitting protection with clean lines, this OtterBox case keeps the Note 4 secure. It provides port covers to protect the ports and jacks from having any dust or lint accumulate inside. The slim profile of this cover is built to slip easily into pockets and handbags.
---
2
Samsung Galaxy Note Edge Wallet Flip Cover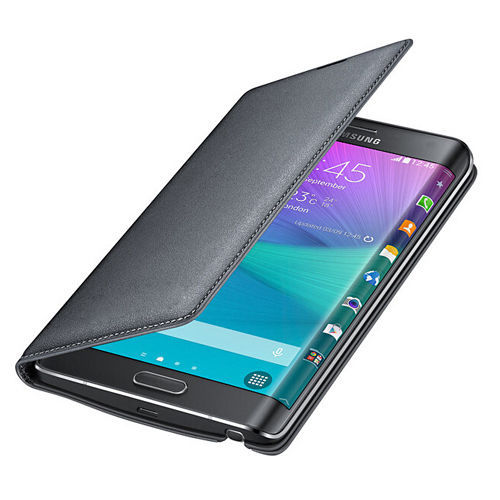 This case is made by Samsung to facilitate the use of its Edge screen, allowing the user to engage the Edge screen without opening the cover. This padded case is designed to provide a touch of style as well as some functionality of a wallet. It includes a place for carrying credit card, driver's licence, and so on. Its back cover replaces the original battery cover, for a super-slim profile. It also offers an automatic power on/off display.
---
3
Spigen Slim Armor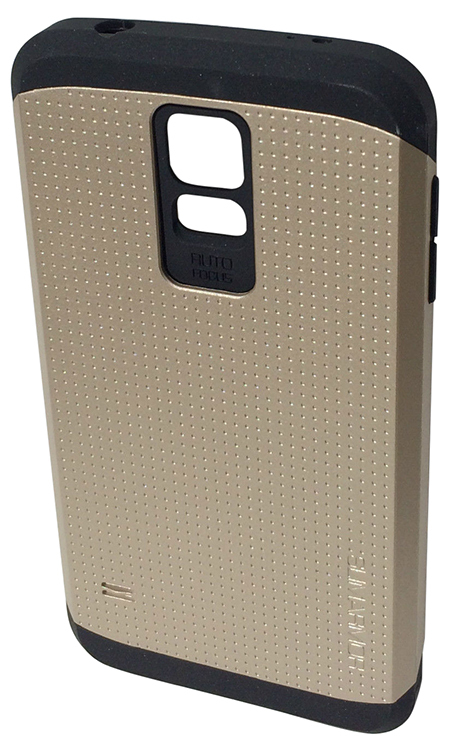 The manufacturer's detailing on this sturdy case utilises the stippled look of the Samsung Galaxy S5. It is made from dual-layer plastic and rubber, and for its size it offers exceptional protection. The Slim Armor comes in a rainbow of colours.
---
4
Incipio NGP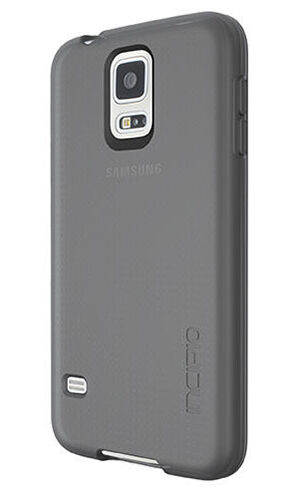 This wrap-around case for the S5 is built from shock-absorbent Flex2O material, and it provides exceptional protection against damage due to the phone being dropped. The case is resistant to stretching and tearing, and it presents an appealing smooth matte finish in four colour options.
---
5
Speck CandyShell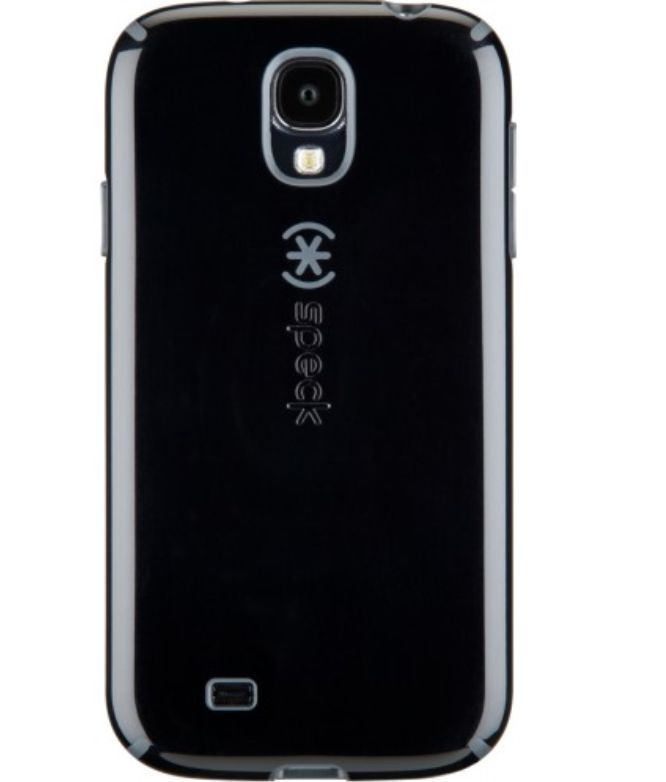 Reminiscent of hard-shell candies, this dual-layer design offers a colourful polished exterior that slides effortlessly in and out of pockets. The interior of this S5 shell is soft and rubbery with a raised bezel that protects the screen from impact and scratches.
---
6
Griffin Reveal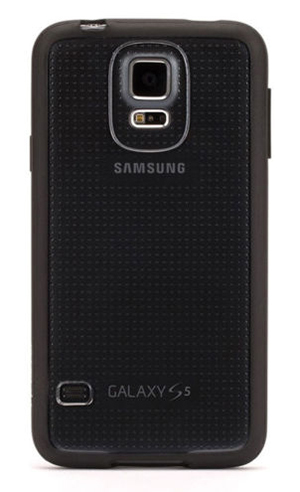 Reveal offers the sleekest possible protection for your S5, adding only 1.6 millimetres to the thickness of the phone. The one-piece polycarbonate shell is lined with ultra-thin rubber, providing protection and understated style in black.
---
7
OtterBox Galaxy Defender Series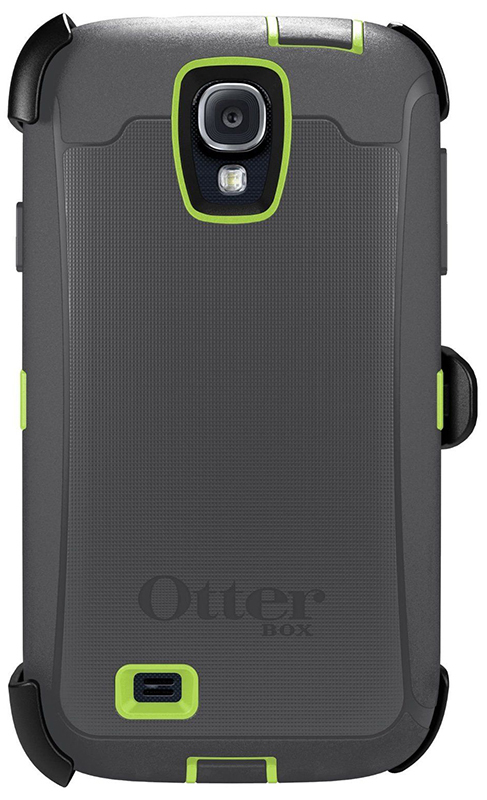 Built for the Galaxy S4, this multi-layered case has a polycarbonate internal shell with an integral screen protector. The outer slipcover wraps fully around the inner shell, providing a superior layer of protection. A rotating belt holster is included with this case, and when removed from the belt it can be used as a kickstand for the phone.
---
8
Fintie Shock Proof Hard Shell Stand Case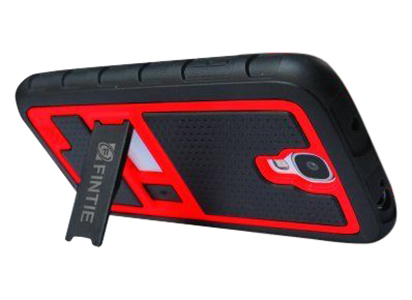 Built for the Galaxy S4, this hardshell case combines a light weight with serious protection. Its raised edges protect the screen when the phone is placed face-down, while all controls and ports are easily accessible without removing the phone from its case.
---
9
Urban Armor Gear Case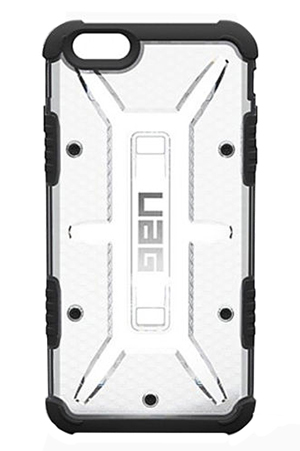 This black impact-resistant case features an armoured shell and a soft interior core. Its HD screen protector prevents damage from dust and scratches, while the oversized buttons make port access super-easy.
---
10
LifeProof nüüd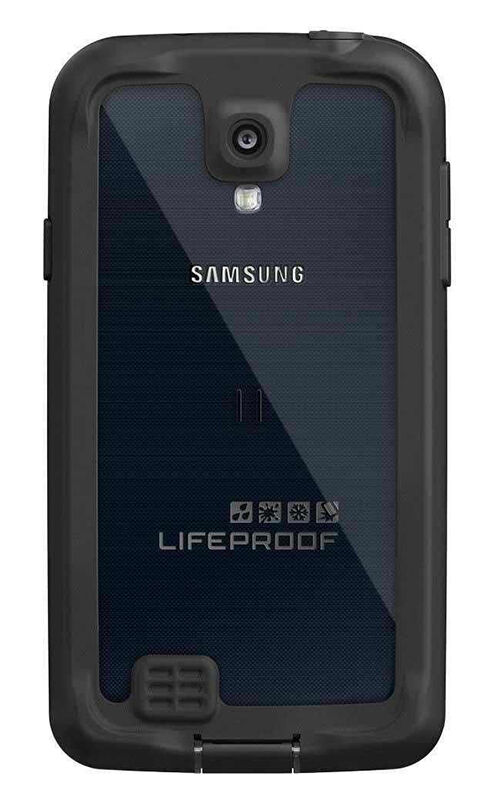 Designed for the S4, LifeProof's nüüd case pairs its water-resistant technology with direct access to the phone's touchscreen. This stylish case has a clear back and cosmic pink or blue colours for the sides.
Cell phone accessories are a way of expressing personal style, while also providing the practical benefit of protecting a delicate piece of technology. These ten popular cases for Samsung Galaxy phones offer a full range of high-tech protection combined with sleek up-to-date feel.
---