Woodworking is a fun way to fill a home and garden with unique creations. There are many ways to approach a woodworking project: a kit, pre-cut pieces, purchased design, or a personalised design. For all of these projects, you can easily find tools and materials in stores or online at retailers like eBay.

How to Tackle a Project
Many projects only need a few basic tools and some scrap lumber, while more elaborate projects are best tackled with a full workshop of specialised tools.
Woodworking Kit
A woodworking kit comes with everything needed to complete the project. All of the pieces are pre-cut, and the kit includes step-by-step instructions along with all of the necessary hardware.
Pre-Cut Pieces
Turning table legs is a difficult task. It requires great skill, and a lathe. Buying items like table legs, stool tops, and table tops makes building furniture much easier. Simply select the pieces desired, and create unique furniture.
Purchased Design
Woodworking designs that include complete instructions on how to tackle the project are another popular option. The biggest rule in woodworking is "measure twice, cut once." It is very important to measure the wood carefully before cutting to avoid careless mistakes.
Personalised Design
Creating a design is not difficult. Get a clear idea of what is desired, and then draw the idea on a piece of paper or on a computer. Never start a woodworking project without a design, as this will result in a lot of wasted time and materials.

10 Easy Woodworking Projects
Those new to woodworking can create a number of useful things.
1
Cutting Board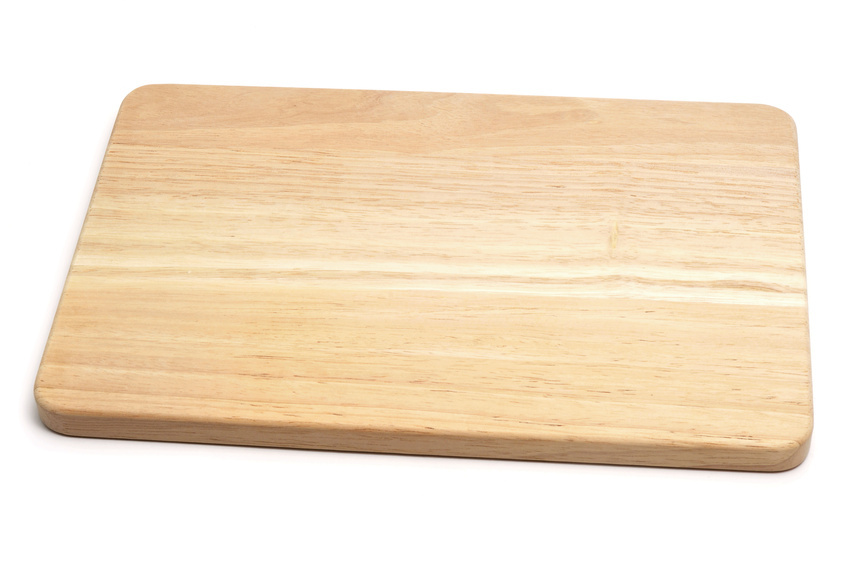 A cutting board is one of the simplest woodworking projects because it only takes one piece of wood. Start with a piece of hardwood. Cut out the shape of the cutting board, and smooth the top, bottom, and edges with sandpaper. Treat the completed board with food-quality mineral oil.
---
2
Picture Frames

Use plain pine boards or fancier options. Cut the pieces to length with a regular saw or a mitre saw. A mitre saw will ensure perfect angles, but with careful measuring, a regular saw will work. Join the pieces together with wood glue and joiners. Add a wooden or cardboard back to keep pictures in place.
---
3
Pet Bed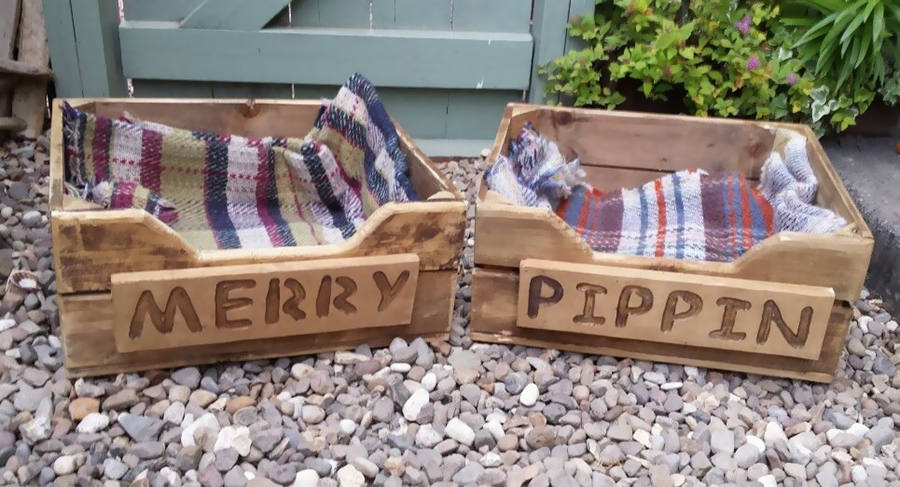 A pet bed is a great woodworking project, made with just a few scrap boards. Plan the design, cut the boards, and fasten them together with wood glue and nails. Make sure there are not any nails or rough edges that can harm the pet. Complete the bed with pet-safe paint.
---
4
Birdhouse

A birdhouse is a simple project for beginners, and adds charm to any backyard. The pieces can be purchased pre-cut, or cut for a specific design. Use a dowel rod for the perch. The size of the house and entry hole depends on the type of birds that will use the birdhouse.
---
5
Old-fashioned Bottle Carrier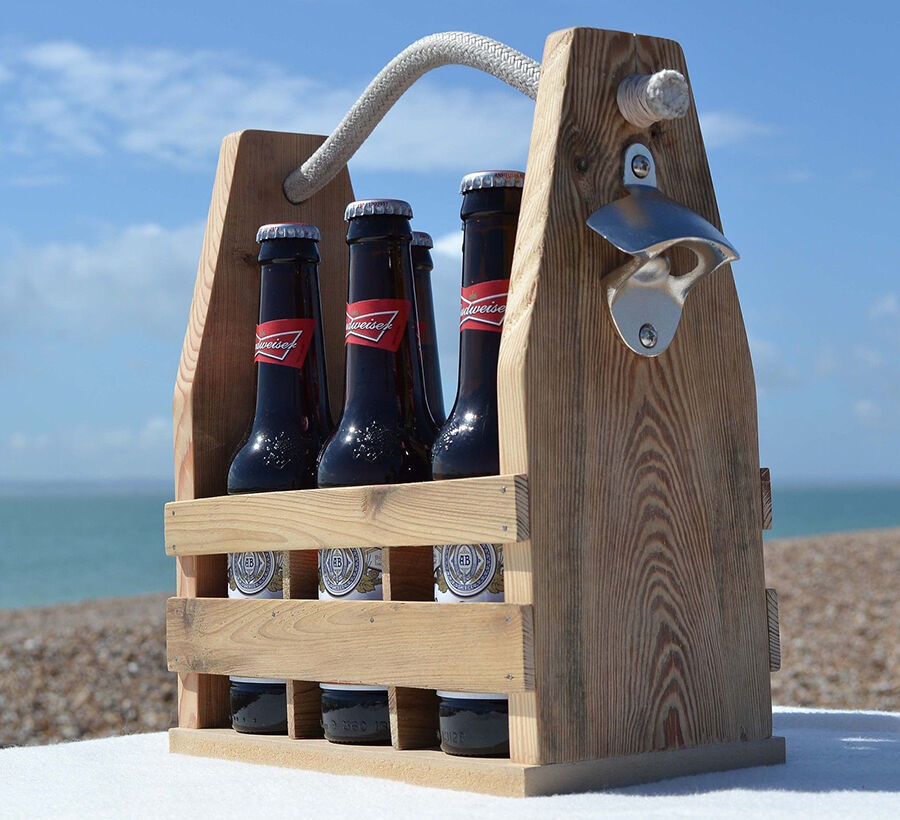 Use thin pieces of wood that are strong enough to hold the weight of the bottles. Cut two identical, triangular shaped pieces for the ends, and two identical, rectangular shaped pieces for the sides. One more rectangular piece for the bottom and a round bar for the handle are also needed. Glue and nail the pieces together, and add the handle.
---
6
Step Stool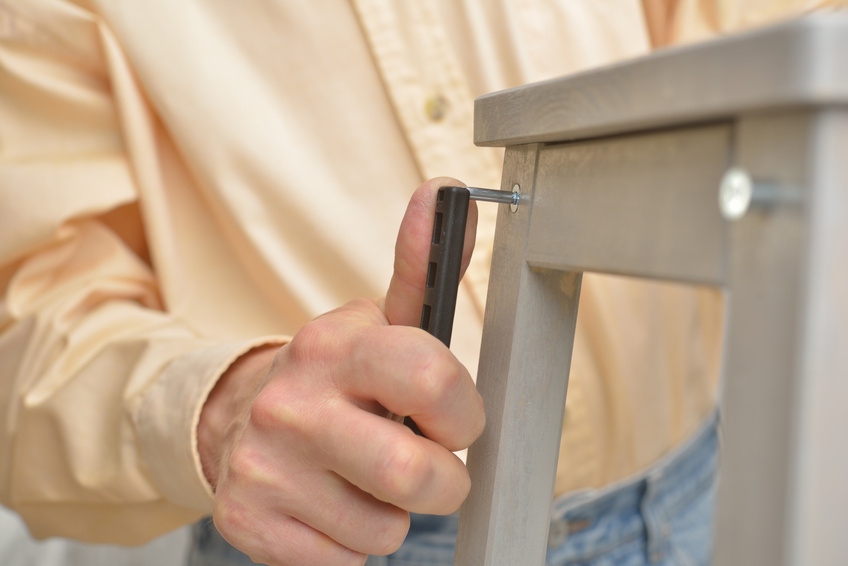 A simple step stool can be built with only four pieces of wood. Cut two identical pieces for the sides and two identical pieces for the steps. Fasten the pieces together with wood screws for extra durability. Complete the stool with paint or wood stain.
---
7
Dog House

A simple dog house can be built with four boards for the sides and two for the roof. The side panels are simple rectangles, while the front and back panels are long pentagons. The roof pieces are also rectangles. Cut a hole in the front panel as an entryway. The roof can be shingled to protect the wood. Paint the exterior to help the house last longer.
---
8
Coffee Table

A coffee table can be a simple board with four supports, or a fancy piece of furniture. Buying the pieces pre-made from the hardware store is the easiest way to approach this project. Experienced lathe operators can turn the legs themselves to create a unique look.
---
9
End Table

Create matching end tables to complement your coffee table. Buy the same type of legs and top, in a smaller size than your coffee table, or make custom pieces. Join the pieces with wood glue and screws, then varnish, stain, or paint the finished table.
---
10
Toddler Bed

A simple toddler bed consists of two end pieces, two side boards, and a bottom supporting board for the mattress. Cut the end pieces into the desired shape and fasten the side boards with steel brackets. Finish the bed in bright colours or a simple stain.