Rarely does a man require more than one
wallet
, although settling on just one is difficult with so many different styles to choose from. Some have such specific uses and unique additional functions that there is good reason to alternate between pocket-size carriers of cash and cards, depending on the situation. Out of these ten most popular types of wallets for men, there is always a brand or two that rise above the fold, and for many men, there may be more than one style that fits the bill.
1
Bi-fold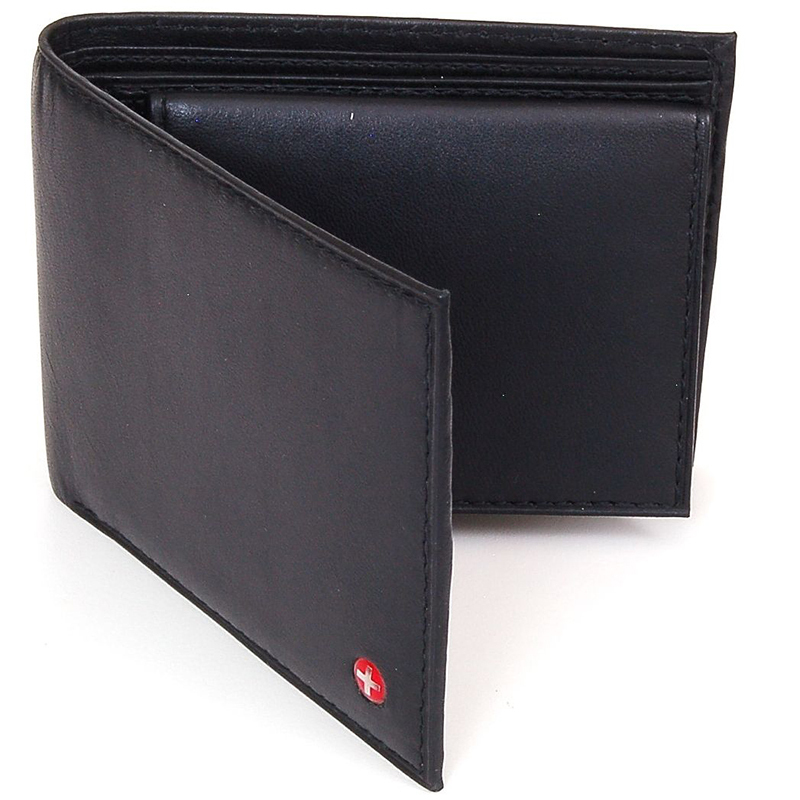 The classic bi-fold remains by far the most popular style of wallet for men. One large bill compartment with inner slots for cards and identification stores all of the basics. Some have an outer snap or clasp, some incorporate a change purse, and all are roughly square in shape. They are usually leather, though canvas and other vegan materials are also common.
---
2
Tri-fold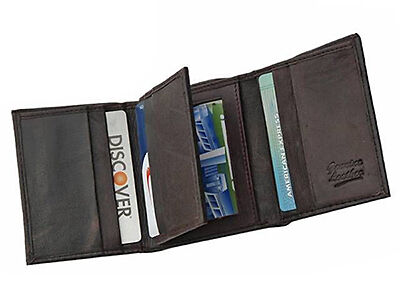 Tri-folds offer a longer cash slot and additional card slots to the wearer. Cards are oriented vertically in a traditional trifold wallet as versus the horizontal layout of its bi-fold counterpart, although there are extra-wide horizontal tri-folds as well. While bulkier in a pocket, a tri-fold's extra storage is worthwhile for many men. Leather is common, including by Pierre Cardin and other designers, while canvas tri-folds with hook-and-loop closures are popular amongst boys, athletes, and outdoorsmen.
---
3
Zippered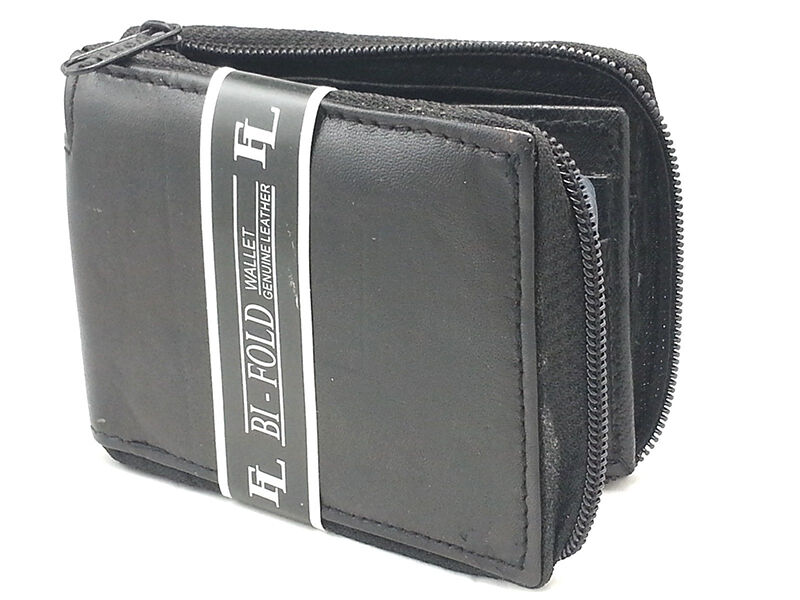 A bi- or tri-fold wallet with a zippered closure brings wallet style closer to the functionality of a purse or clutch. The all-around seal allows men to carry loose coins, receipts, and additional cards more securely. This is ideal since a wallet kept in a bag or glove compartment is vulnerable to jostling around. Alpine Swiss makes an attractive zippered wallet.
---
4
Slim cardholder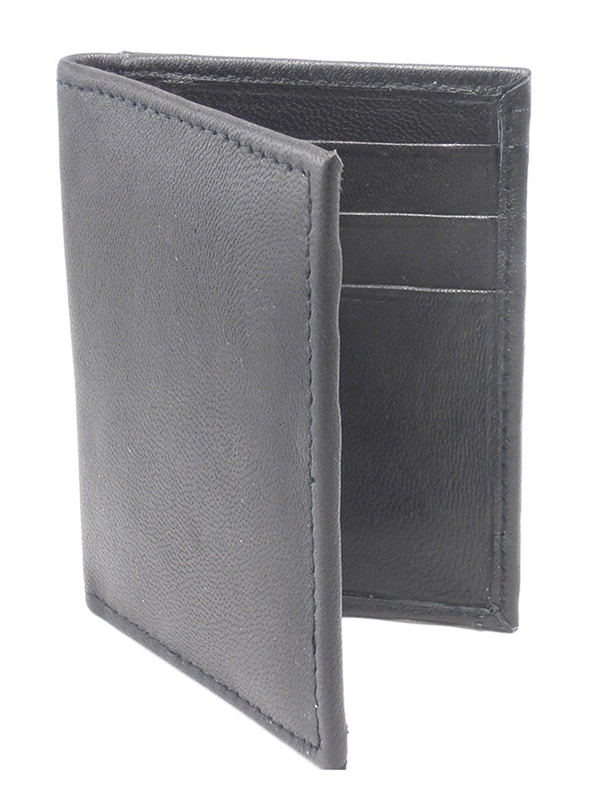 A slim cardholder wallet is lightweight and efficient. A single layer of slots holds identification along with one or two cards, which is typically enough for a single night on the town for a man that does not carry cash. These fit well in the pockets of form-fitting pants without bulging. A bi-fold with an exterior money clip is a popular variant of the cardholder design. Alpine Swiss offers very functional designs while James Delacruix and other designer labels also look great.
---
5
Clutch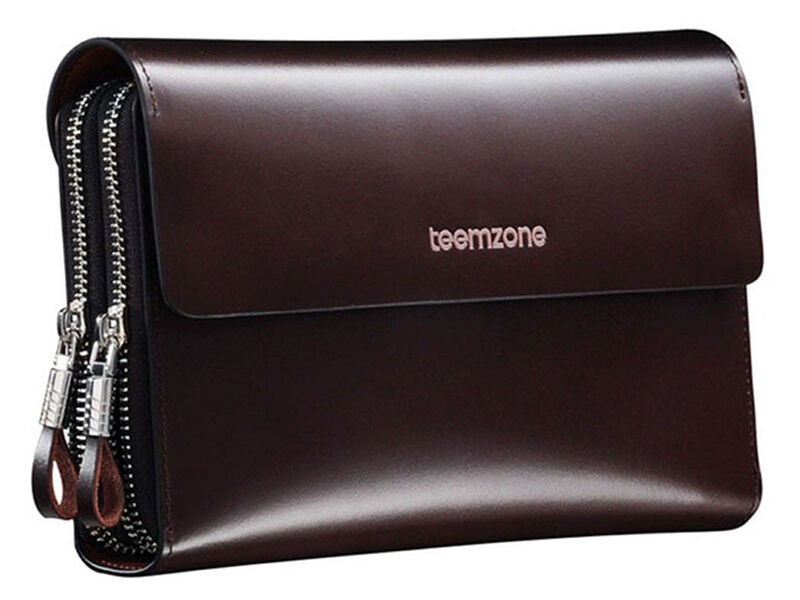 Business men and professionals enjoy the spacious luxury of a clutch wallet, sometimes simply referred to as a bag or handbag. A sophisticated clutch has room for a checkbook, pen, notepad, plenty of cards and currency, and possibly even a cell phone or small tablet. Luis Vuitton and Cartier are two top designers that make clutches for men.
---
6
Chain wallet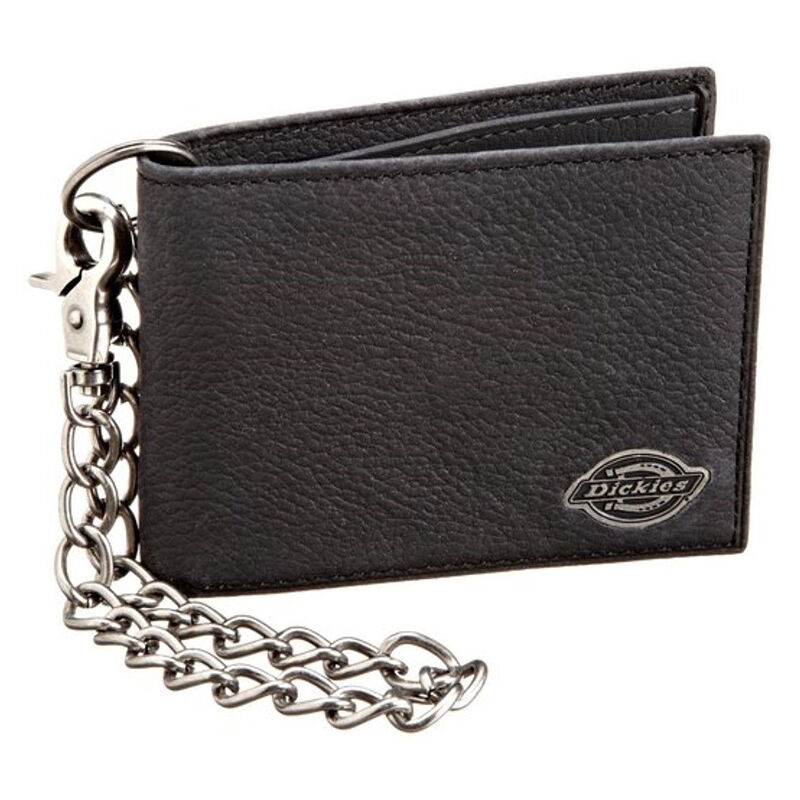 Classic biker style, chain wallets are also popular amongst skaters and counter-culture types. Usually a leather trifold, and often with a snap or other closure, a chain wallet has a sturdy eyelet with a chain attached. The chain is typically stainless steel and hangs down for a fashionable effect, fastening either to a belt or belt loop. Generics abound with images and logos, while Giorgio Armani is one example of a designer chain wallet.
---
7
Metal wallet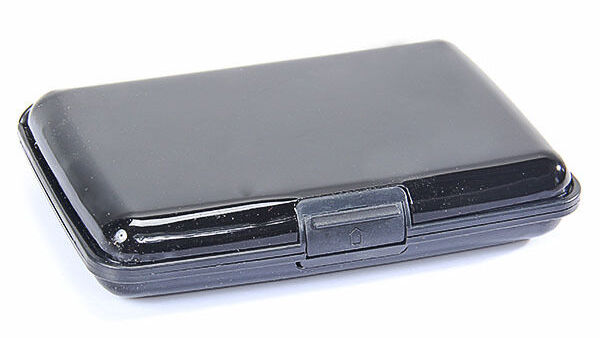 For durability and security, a steel or aluminium wallet is best. Shiny and attractive metal wallets prevent high-tech thieves from scanning credit cards through pockets in crowded environments. Some are fully waterproof, and some sport artful designs in mother of pearl.
---
8
Money Clip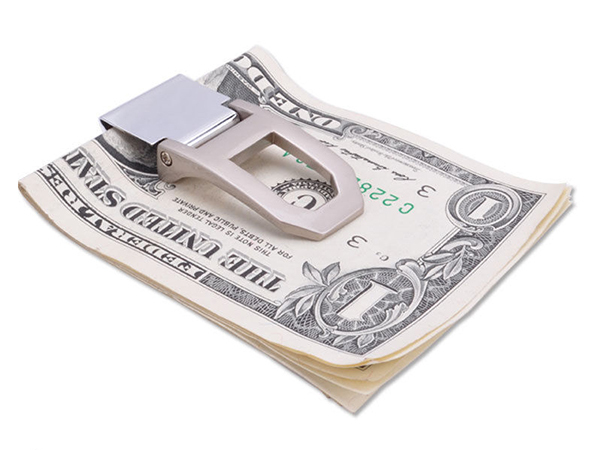 Some men eschew wallets altogether in favour of old-fashioned money clips. A precious metal money clip is a status symbol, while steel and other common metals are still slim, practical designs. Montana Silversmiths offers a number of ornate money clips as do many top jewellers.
---
9
Wallet Case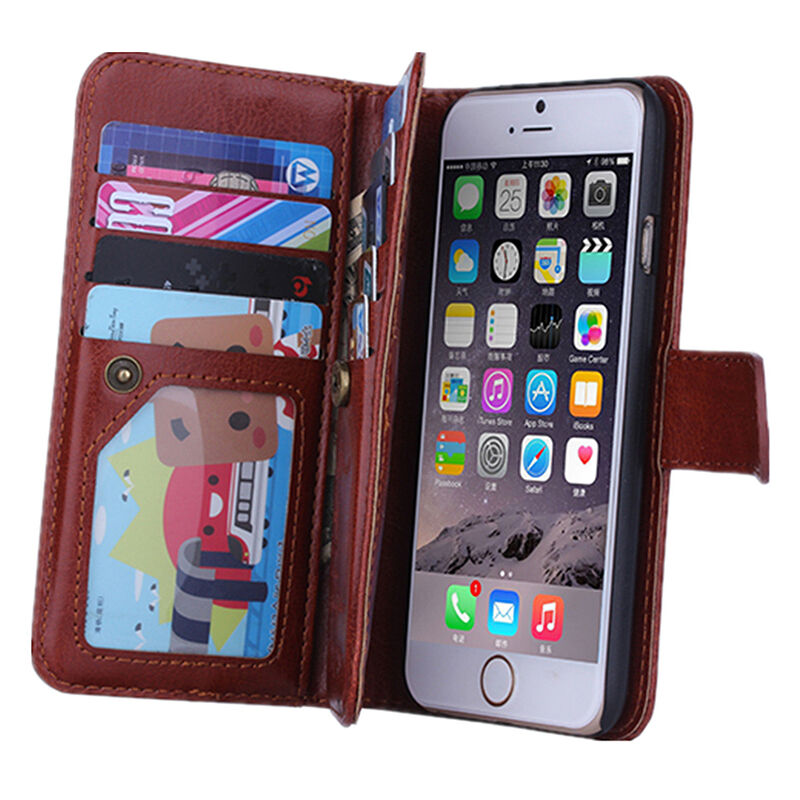 As device-oriented NFC payment schemes propagate, smartphone and tablet owners gravitate towards cases for their devices that double as wallets, as a protective case with slots for cash and cards is a pocket-liberating convenience. Hugo Boss and Gucci both make handsome phone-case wallets.
---
10
Money Belt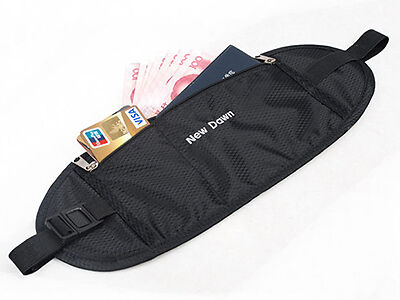 Money belts wrap around a wearer's waist, underneath one's clothing. A must-have for travellers, they keep extra money, cards, and identification cards hidden from thieves and assailants. Breathable cloth, elastic straps, and slim fasteners are optimal.
---
How to buy men's wallets on eBay
For a handsome new wallet at an affordable price that leaves you standing with enough money to carry around in one, enter of the above or other styles into the search bar at the top of any
eBay
page. Examine any included photos for a sense of the style and colour of the wallet, and read the item descriptions for a list of features and materials. Be sure to review the feedback ratings of any seller prior to making a purchase.