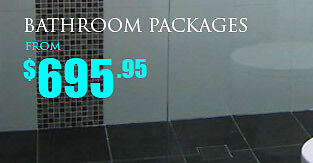 Buying tiles on-line can be daunting, so lets look at some basic tips to help you.
1- Company reputation:
It's best to buy from a reputable company that has been around for a long time - so you know you're dealing with a company that cares for their clients and are experienced in what they are doing.Preferably a company with genuine feedback of clients experiences.
2- On-line security:
Make sure when paying on-line that you do so in a secure payment environment (personal system security and on-line payment provider security) and that if you are not comfortable doing so you use an alternate payment arrangement by contacting the company to enquire on this.
3- Product understanding & Your rights:
I cannot stress how important it is to carefully read the item details before committing to buying the products as, when buying tiles on-line, you need as much description as possible. This also covers you if you are not happy with the product - the law covers you if the item you have bought on-line was not described correctly. For example, if you purchase what is described as a gloss red wall tile but receive a matt red tile you are then entitled by law to an item exchange or credit as the item has not been described correctly to you. A company that takes the time to describe in detail what you are purchasing rather than just providing a picture with basic specs of the item also means they have pride in trying to fully reflect the product.
4- Samples:
Images of colours on-line will never be 100% correct on a screen, and can change from one screen to another, so if you are matching to colour you should deal with a company that offers a sample posting system, so that you can physically obtain and see a sample before making the purchase.
5- Order Collection:
Ensure to check the volumetric details of your purchased product before making a personal pick-up to ensure your vehicle can accommodate the size and weight as tiles can be heavy. By the same token, ensure any courier acting as an agent on your behalf has this same level of detail before sending a vehicle to collect.
6- Tile application:
Ensure to understand tile application - For example : wall tiles cannot be used on floors, and the PEI rating of floor tiles identifies its suitability for various floor areas (residential/commercial etc) so make sure you read the descriptions of the products you are buying.
7- Surface Finishes:
Ensure you understand the description of surface finishes: For example - Gloss = shiny / matt = no sheen / satin = a smooth finish with a light shine / honed = a satin finish / polished = shiny / textured = when you feel the surface and its not smooth. Some tiles have slight texture to heavy textures.
8- Don't run short - Buy enough and Keep a buffer:
You should ensure to buy at least 10% extra for cuts and breakages, and you should always keep a few tiles for anything that might happen in the future that may require replacement of a tile or more. (like a plumbing issue). Whilst it may be possible to buy more of a particular tile months after an original purchase, it may mean buying from a different batch with not the same tonality.
9 - Be sure before buying:
Be sure to ask any questions you may have before confirming your purchase.
10- After Sales service:
Buying on-line should not mean you have no access to after-sales service - make sure you have a way to contact the company you are purchasing from [most will have a "contact us" facility] but note that it might be a slower communication as you might have to wait for a reply, but this is part of the the reason you're saving on those high ticket prices so for a little patience you could be saving up to $1000 on your next renovation by buying on-line !.
With over 1570 satisfied clients who have purchased through our on-line store, I can assure you it is a great way to shop in the comfort of your home with the luxury to browse our offers and options and save a lot of money. Mark yes below if you found this information useful - thanks.
Adele Friedman
Classic Ceramics Online Manger