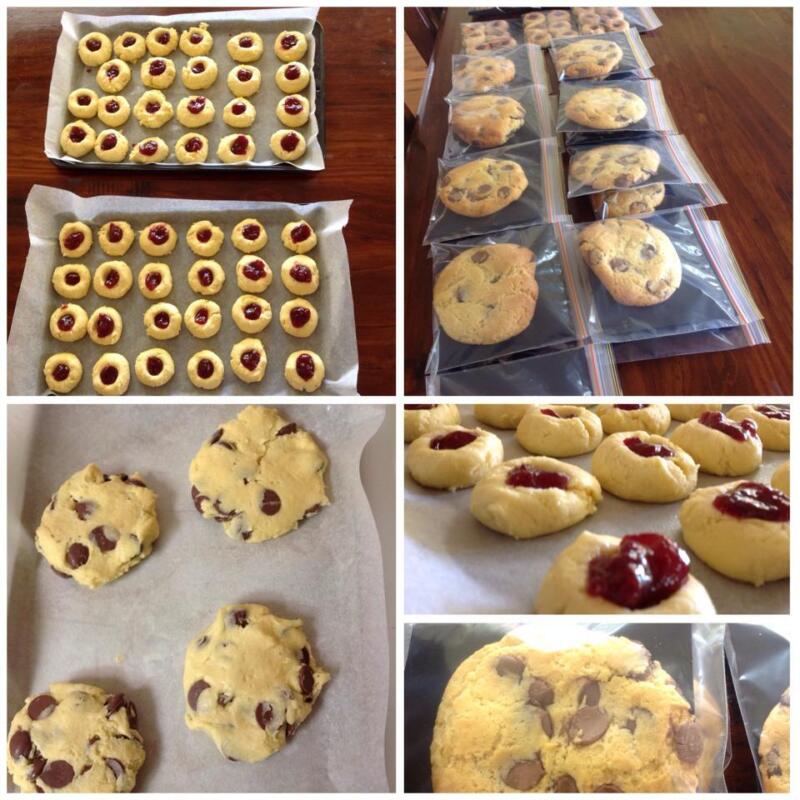 100 Cookies For $5
Ok so times are very tough and us Aussie's are all looking for smart ways to still have some fun without spending a fortune and that goes the same for cooking and providing treats for our kids! So if you are sick of paying crazy prizes for individually wrapped cookies such as tiny teddies or even larger packs of biscuits which goodness knows what preservatives and nasties have been added to them, then why not try your hand at making your own delicious and simple cookies and you can even get the kids involved to help you. Remember as you are making a large amount of cookie dough and you may not wish to bake 100 cookies in the one setting unless you are providing for a fundraiser or a awfully large birthday party, then consider breaking the dough up and freezing it. Perhaps just bake enough for the week ahead or the next few days snacks. You can mix it up a bit one week you can make choc chip cookies the next jam drops.

The Method
1) combine 500g of butter and 1 cup of sugar until creamy you can use a wooden spoon or a mixer if you have one.
2) Into the butter mix add 1, 395g tin of condensed milk and 5 cups of SR (Self Raising flour) and continue to mix until a smooth dough has formed.
3) Ok so this is the part where you have to decide how many you wish to make, if you do not wish to bake 100 cookies within that day then break away a chunk of dough then freeze the rest. Remember if you only wish to bake small amounts at once don't freeze the rest as one big lot divide it up and put in re sealable sandwich bags.
4) Decide are you going to make choc chip, or jam drops?
5) If you are going with the choc chip then add your choc chips to the cookie dough mixture then roll it out with a rolling pin.
6) Using a cookie cutter cut your dough into individual cookies.
7) Place your cookies on a baking tray, make sure first that the baking tray has grease proof paper on it and you may wish to even give it a quick spray with oil before putting your cookies on to ensure they don't stick. Remember leave a decent gap between the cookies as they expand a lot during cooking and you don't want them to stick to each other.
8) Bake on Low to Moderate for 10-12 minutes depending on the size of your cookies and your oven, I know once our oven gets going it is crazy and cooks so fast compared to previous ovens we have had to do be mindful.
TIP: The best TIP I can give when baking cookies is to get them out of the oven just before they looked cooked, you want to get them out at the moment they start to golden don't wait until they are really golden as they continue to cook after you get them out of the oven and they will end up over cooked. It can take a few times to get this balance right but once you do your family will love you for it.