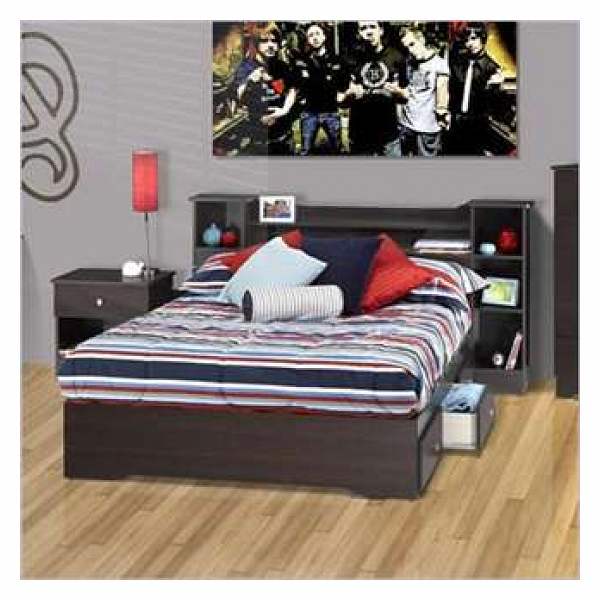 Deciding how to decorate a bedroom can be tricky business. The bedroom is the place that is usually a large indication of what a person is like, and can be a reflection of them. As such, it is important to consider all of the factors in this guide, such as the themes, wall colour, furniture and general decorations. Everything that is needed to decorate a bedroom effectively from beds to paint is available in the Home and Garden section oneBay.
Who Is the bedroom for?
One of the biggest considerations when decorating a bedroom is the question of who is the bedroom for. Many people express their personalities in their bedroom, whether they are a small child, teenager or adult couple. Below are a few tips to help a buyer to decide how to decorate the bedroom for the various age groups and genders:
Small Children
Whether for a boy or girl, use bright colours on the walls and around the room. When it comes to furniture and fittings, be sure that they are suitable for a child, so they can use everything easily, such as wardrobes and bedside tables.
Teenagers
Teenagers tend to express themselves the most with their bedrooms so it important to give them input as well. Cool accessories and fittings can help to show their individuality without having to overly commit to huge colour changes, meaning their room can change and evolve as they grow up.
Adult Bedroom
For adults, the bedroom needs to be expressive of what either the person or couple is like in a bedroom. Most adults will tend to go for either softer, tranquil colours, which is great for sleeping and relaxation, or deeper, darker colours that promote comfort.
Adults will tend to have more meaningful items in their rooms, such as family pictures and souvenirs of travels, etc. Finding a balance for two different people who share the room can be quite difficult, but using the tips in this guide will help to change the look and feel of the room without taking drastic measures meaning the room's decoration can change over time.
The Top 11 Ideas on How to Decorate Your Bedroom
1. Pillows
Don't be shy to use lots of pillows in the bedroom. Using lots of different patterns and prints can create a really homely, comfortable feel and can really add character to the room.
2. Artwork
Hanging artworkthat homeowners have either done themselves or bought can really add colour and life to a boring wall. Artwork can promote relaxation and also shows a lot of individuality in the room.
3. Printed Bed Sheets
Printed bed sheets can really be the focal point of the room and means less decorating needs to be done around the rest of the room. This is a time saver and can give a great minimalist feel.
4. Prints on Furniture and Accent Pieces
Striking prints of main pieces, such as drawers, wardrobes, lampshadesand curtains, are a great way to decorate the bedroom.
5. Using the Walls for Fixtures and Fittings
Fitting nightstands and lamps to the walls are great space savers and can look pretty cool as well.
6. Personal Pictures/Souvenirs
As aforementioned, a person's bedroom should reflect that person's personality and interests, so it is important to have things around the bedroom that add a personal touch, such as family photos or mementoes from travels.
7. Be Consistent
Be consistent with colours and shapes so that the room looks well thought out and matches.
8. Choose a Focal Point
A great piece of furniture can be the focal point and is normally the bed. A tip to make the bed more focal is to angle the bed rather than placing it against the wall. This will take up a bit more space, but can really give a different feel to the room.
9. Inject Hints of Colour Around the Room
Fixtures and accessories can help to give little pops of colour around the room without committing to the colour on a bigger scale, like the wall colour, etc. The use of lampshades and small ornamentshelp to add a variety of colour and can be changed easily when it isn't to one's taste anymore.
10.Using the Floor to Your Advantage
A jazzy rugcan really help to brighten up a room, and is great if one has hard wooden flooring rather than carpet.
11.Layer Colours
Use a variety of tones and shades of a buyer's chosen colour to give a layered feel to the room and depth.
Using these tips will help to create a bedroom that is stylish, comfortable and, best of all, shows the person or couple's personalities. The bedroom is the one room that is truly a homeowner's and where a lot of time is spent, so it is imperative to customise it and be what they want it to be. All of the items in the tips above can be found in the Home and Garden section on eBay.
How to Buy Bedroom Decorations and Furniture on eBay
There is a large array of bedroom decoration items available on eBay within its listings. By typing in a search query like 'pink wardrobe' into the search bar at the top of any eBay page, lots of pink wardrobes will appear, which can be purchased in the following ways:
Bidding: As one would at an auction, customers can bid for products with their best offer. Customers can increase offers at any point until the auction time finishes. The customer with the highest bid has then bought the item listed.
'Buy It Now': If bidding is too much hassle and one has found the pink wardrobe they want at a great price, they can use the 'Buy It Now' to instantly buy the item.
These listings can be narrowed down by using the advanced search page in which results can be sorted by 'All of these words', 'Any of these words', or 'Exact phrase'. Also search in 'All Categories' to open up the search further. There is a run through of eBay buyer rights below, which outlines how eBay protect their customers with Buyer Protection.
When buying bedroom products from eBay always make sure to thoroughly check the item listing, research the seller or store that one is buying the item from, and be sure to only pay through the official eBay channels.
Look out for the latest deals on bedroom products by checking in the 'Home and Lifestyle' section. Some additional fantastic discounts are to be found, along with free postage costs.
Conclusion
Decoratingone's or someone else's bedroom is difficult because everyone has different tastes and ideas when it comes to what looks good, what doesn't, whether they want lots of accessories or fittings or not, and whether they want lots of colour or not.
The tips in this guide will allow a buyer to decorate the room well and do not require a major overhaul in terms of DIY. A few small focal pieces or accessories can really give the room the feel the shopper wants without breaking the bank. All of the items discussed in this guide can easily be bought immediately, or can be bid on in the Home and Garden category on eBay.
And remember, when one has found the bedroom accessory for them, it is a good idea to pay with PayPal, as eBay's Payment Protection Programme will cover the transaction.