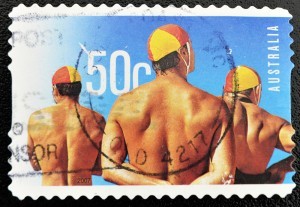 Only 11.7% of Australian homes have pools!
The states and territories covering Australia's north had the highest proportion of households with swimming pools: Northern Territory 28.9%, Queensland 17.9% and Western Australia 15.4%. The southernmost state, Tasmania had the lowest proportion of households with swimming pools (3.8%).
Above ground pools 9.8%, in ground pools 2.0%.
Only 2.4% of Australian homes have an outdoor spa.
The Australian swimming season averages around 8 months long. It begins with the September school holidays and ends after ANZAC Day (April, 25th).
Australia has 47 Olympic-size swimming pools.
Swimming is what Australia's do best. Our most Olympic medals come from Swimmers: Ian Thorpe with 9 medals (5 gold, 3 silver, 1 bronze) and Leisel Jones with 9 medals (3 gold, 5 silver, 1 bronze).Swimming is one of the best ways to keep fit. It strengthens lungs, and can exercise almost all of your body. It is also recommended for people who are recovering from injuries as it is has low impact levels.
An hour of vigorous swimming will burn up to 650 calories. It burns off more calories than walking or biking.
Australia's has voted the Bondi Icebergs as the best public pool in Australia.
Swimming was a popular activity in sea baths on Sydney Harbour from about 1830, but men and women were not allowed to swim in the pool at the same time.
Surf lifesaving originated in Australia, but both Bronte Surf Lifesaving Club and Bondi Surf Bathers' Life Saving Club claim to be the world's first.

3 Non Australian (but very interesting) Facts

The highest dive from a diving board is 53.9, by Olivier Favre (Switzerland) at Villers-le-Lac, France on 30 August 1987.
The bikini swimsuit was named after a U.S. nuclear testing site in the South Pacific called Bikini Atoll.
The world's biggest pool is in The San Alfonso del Mar Resort in Chile. It is over 480 meters long and took almost 5 years to build.

Like our Facebook page to find more great content!This entry was posted in swimming, Swimming Pool and tagged pool facts, spa, Swimming, swimming facts, swimming history on July 31, 2014.Six Reasons Why Your Pool Needs a Blanket

In Sydney, we enjoy beautiful weather most of the year with the feeling that summer is constantly around the corner. So, sometimes that means pool owners forget to consider
getting a blanket for their pool.
There are many reasons why a blanket may beneficial for your pool, but here are the top six.
[Blue Solar Pool Cover]



1. A Pool Blanket Means A Longer Swimming Season
A pool blanket acts like big woolly jumper and keeps your pool from losing heat during the cooler times of day and night. This creates a warmer pool for longer for your family. Pool blankets are perfect for backyards that have a lot of shade throughout the day.

2. A Pool Blanket Means You Save Time and Money
A pool blanket, when used correctly, can work as an investment. Not only do they prevent unnecessary evaporation (up to 50%) but also result in less chlorine or salt being needed.

3. A Pool Blanket Means Less Chemicals
Who doesn't like the sound of using fewer chemicals? Save your family from the all-too-familiar 'pool eyes' by reducing the amount of chemicals in the water. A pool cover can reduce chemicals by up to 60%!

4. A Pool Blanket Means A Cleaner Pool
When it's on, a blanket will protect your pool from falling leaves and twigs, which will result in less pool vacuuming. It will also protect your pool from becoming a hangout for insects, toads, ducks and other water-loving creatures.

5. A Pool Blanket Means Less Pool Fuss
A blanket roller removes any hassle of covering or uncovering your pool. Using a roller, either one can be done in one minute or less! The roller will also tidy up your pool's appearance and reduce wear and tear of your pool blanket.

6. A Pool Blanket Means Energy Efficiency
If you heat your pool, a pool cover means great energy savings. Covering up will save your pool from needless evaporation and could save heating costs of 50% – 70%!