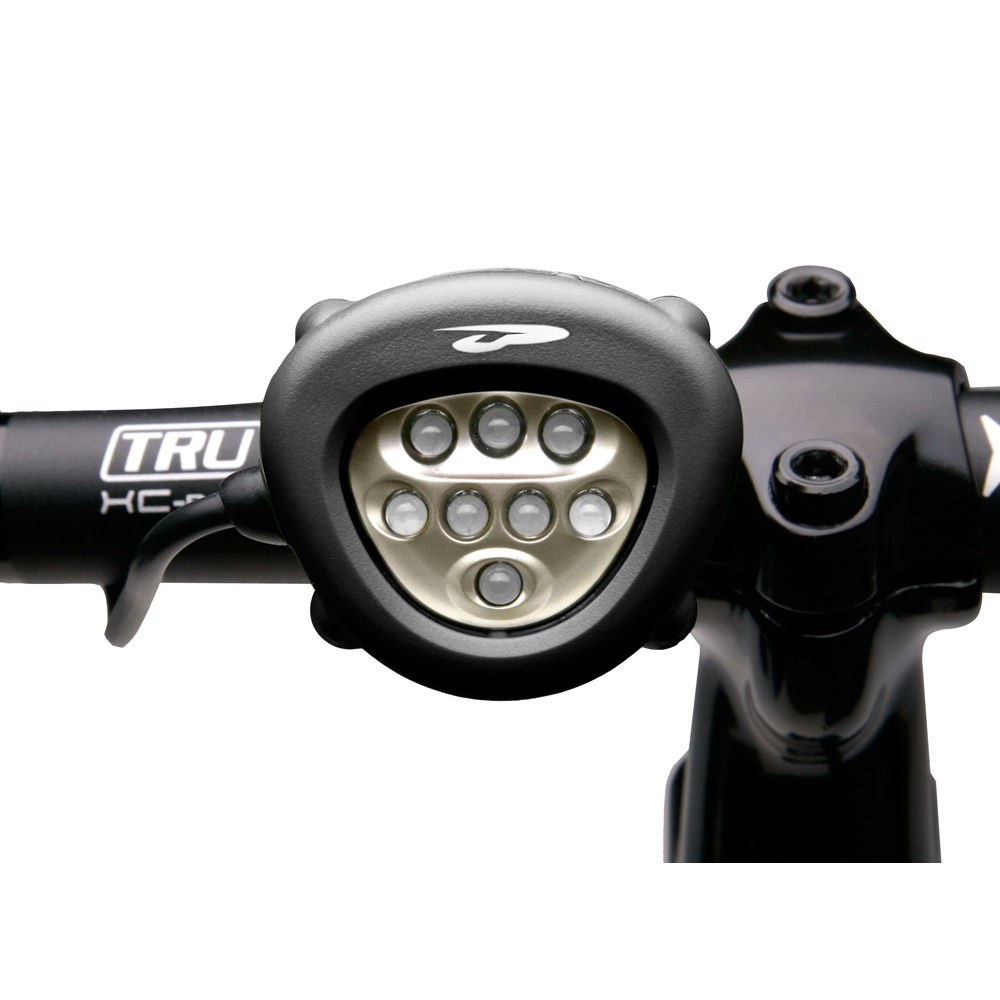 Riding a bicycle is an excellent way to keep oneself healthy and fit. However, most bikes do not come equipped with bike lights, and this can be a safety concern when riders are biking in dark conditions off road, or on unlit streets. Bike lights serve two purposes: to help riders see the road ahead, and to make the bicycle more visible to others on the road. While there are many types of bike lights available, 1800 Lumen bike lights are some of the brightest lights cyclists can buy. Since 1800 Lumen bike lights are available in different models with myriad features, a thorough understanding of what is available can help buyers make an informed choice.
1800 Lumen Bike Lights vs. Standard Bike Lights
The amount of light emitted by a bike light is measured in "Lumens". This is a measure of luminous flux, or the total amount of visible light emitted by a source. Standard bike lights usually emit around 20 Lumens of light, a little more than one per cent of the light emitted by 1800 Lumen bike lights. While this may seem a small amount by comparison, it is nevertheless sufficient to make a bike visible to other vehicles on the road. The brighter bike lights were first used as off-road bike lights, but are now used on road bikes as well. Though 1800 Lumen lights are much brighter, buyers should ensure that they are designed for use with bikes, so they can be seen from the side, as well as from straight ahead.
Factors to Consider When Buying Bike Lights
All bike lights, however bright they are, have different features. Some cyclists consider certain features essential, while they hardly use others. Buyers should consider the conditions they ride in and choose a bike light that satisfies the needs of their particular riding style.
Zoomable Lights
Some 1800 Lumen bike lights are equipped with zoomable lights. These let the user adjust the width of the beam, depending whether they need a narrow or wider field of view. Adjustment is usually accomplished by means of a ring. Zoomable lights let cyclists focus the beam on a narrow path, or broaden the light to be more visible beam on roads with traffic. Wider beams also allow cyclists to see the area around narrow paths when riding off-road.
Waterproofing
All lights designed for use with bicycles are able to withstand the effects of water, to some extent. This means riders can use them in rainy or muddy conditions. Buyers who intend to ride in wet conditions should make sure that the 1800 Lumen bike light they are considering is waterproof.
Type of Battery or Battery Pack
While older bike lights were powered exclusively by dynamos, modern bike lights are powered either by a dynamo, or by batteries. When buying battery powered lights, buyers can choose between those that use standard batteries or those that come with rechargeable battery packs. While lights that use standard batteries can be used with rechargeable batteries, battery packs are often capable of powering a light for longer periods of time.
Brightness Control
A brightness control allows cyclists to easily dim or brighten a light as needed. Most 1800 Lumen lights have brightness levels, in which each level increases or decreases the brightness by a certain amount. Brightness controls are important because they allow cyclists to dim their lights on roads with oncoming traffic. This prevents the other operator, whether a cyclist or a motorist) from becoming momentarily blinded. Some lights also have a "flashing" mode that ensures higher visibility.
Battery Level Indicator
Some bike lights that use rechargeable batteries or battery packs have a battery level indicator. This is a visual indication of how much power is left in the battery pack, and helps users know they have to recharge the pack before it is too late. This is particularly useful with lights that use LEDs (almost all bike lights today), since many LED bike lights do not dim as the battery grows weaker.
Number of lights
A few 1800 Lumen bike lights consist of more than one headlight. In this case, the number of Lumens is the total output of all the lights. Most lights of this type consist of a central main light augmented by auxiliary lights to each side. The lights can usually be turned on or off independently, allowing cyclists to use just one light for a narrow beam, or all the lights for wider illumination.
Bright Bike Light Safety Concerns
Before cyclists mount a bright 1800 Lumen bike light on their bicycle, they should be aware of some of the safety concerns regarding bright bike lights. While they do make riders more visible to others on the road, bright bike lights can also momentarily blind oncoming traffic, causing other dangers. Buyers should also ensure that the lights they purchase conform to any safety regulations in their area.
How to Buy 1800 Lumen Bike Lights on eBay
Bike lights are essential pieces of equipment for any cyclist. Besides allowing cyclists to see in dark conditions, they also make the cyclists more visible to others on the road. When compared to a standard bike light, 1800 Lumen bike lights are much brighter. They are available with different features, and buyers should choose the one that is best suited to their needs.
Those looking for 1800 Lumen bike lights can find them online on eBay. The site's search bar can be used to quickly find what buyers are looking for. Before committing to a purchase, buyers should review a seller's return or exchange policy. They can also ask sellers any other questions they may have about the bike light listed. Buyers can also check eBay for regular deals on sports equipment, including bike accessories.