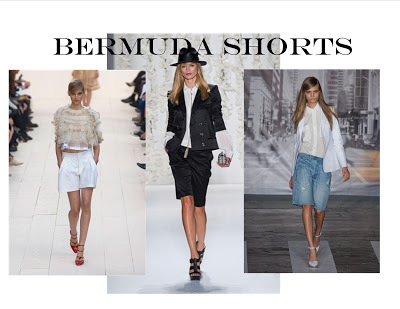 Leave the short shorts in your wardrobe this Spring. Instead we are welcoming the Bermuda shorts with open arms!! Ladies, the hemline of shorts is now at its all time low.
The Bermuda Short was all over the catwalk at New York's Spring Fashion parades. Bermuda shorts are perfect for spring, easy to incorporate to your wardrobe and oh so flattering. If opting for a loose style then try it in denim. Very cool, and very on trend. Chic, flattering and fam-friendly!! Bermuda!! Take a bow!!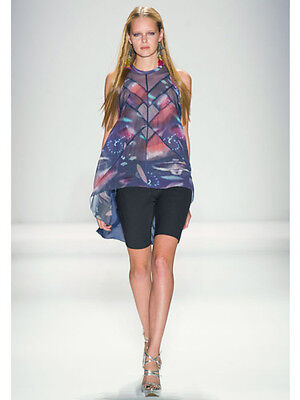 Wear a fitted Bermuda short and pair it with a loose, high-low top. Try a printed pattern but wear it with minimal accessories or the outfit will become to busy.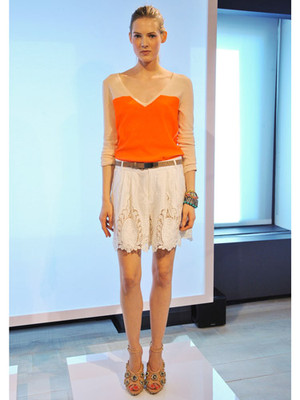 Look for detail in a white loose Bermuda short. Wear a fitted
colour top (try orange or pink) and tuck it in. Pair it with a metallic shiny belt. Ultra chic and feminine.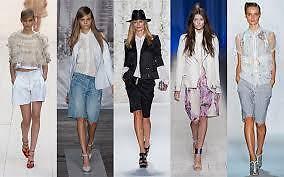 Bermuda shorts, also known as walking shorts or dress shorts, are a particular type of short trousers, now widely worn as semi-casual attire by both men and women. The hem can be cuffed or un-cuffed, around 1 inch above the knee.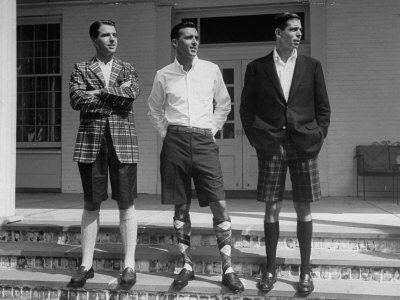 They are so-named because of their popularity in Bermuda, where they are considered appropriate business attire for men when made of suit-like material and worn with knee-length socks, a dress shirt, tie, and blazer. In addition, many businesses in the West that have a business casual policy similarly allow this kind of clothing in appropriate weather. They are available in a variety of colours, including many pastel shades as well as darker shades.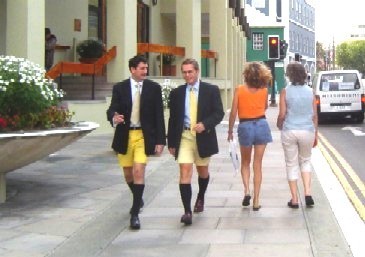 True Bermuda shorts are not to be confused with "clam diggers" or "capri pants" extending below the knee. Cargo Shorts may be a similar length, but are typically baggy or less "tailored" than Bermuda shorts.