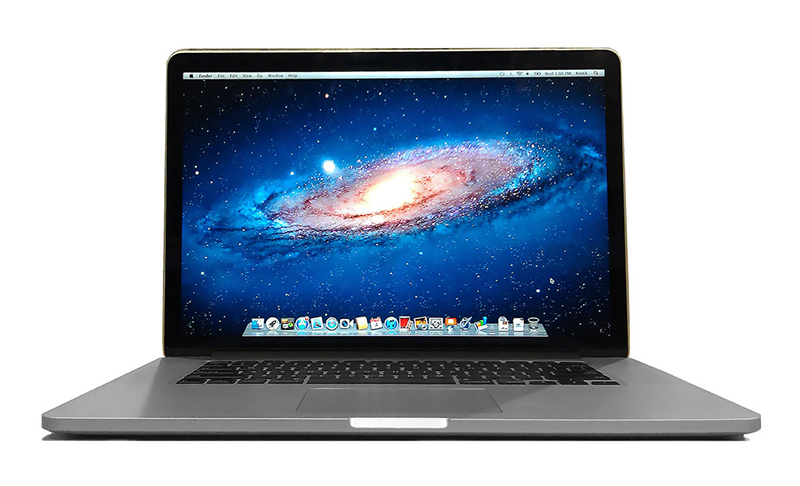 Apple recently updated their entire MacBook Pro range, with an emphasis on minor tweaks and hardware upgrades to improve performance. While it would be fair to say that the 2014 MacBook Pro model looks similar to the previous versions at first glance, there is a world of difference under the surface. The newest MacBook is the fastest and lightest model yet.
To determine whether this makes it worth it to pay more for the newest model, it is important to break down key elements of the MacBook Pro and examine the differences between the 2014 model and previous editions.

Processing Speed
The 2014 MacBook Pro is Apple's fastest yet, with fourth-generation quad-core Intel Core i7 processors producing speeds of up to 2.8GHz in the high-end versions and Turbo Boost speeds of up to 4.0GHz. In addition to this, every model comes standard with 16GB of 1600MHz memory along with higher levels of RAM than the 2013 models. Where last year's model had 4GB of RAM and 128GB of flash storage, the entry-level models now carry 8GB RAM and the same flash storage, which represents a massive improvement. Apple can honestly claim that they have given their customers a machine with greater speeds and better memory, which will appeal to many.

Retina Display
While the processing speed may not be noticeable to the casual user, the retina display impresses straight away. The 13-inch and 15-inch models boast a higher pixel density of 227 pixels per inch – the 2013 edition was slightly lower at 220p.i. – producing an impressively realistic picture. The 2014 Pro features a IPS LED screen which produces images that are clear, detailed, and sharp at their highest settings. The 15" version, for example, can be set to a high of 1920 by 1280 resolution, though using anything higher than the default, pixel-doubled resolution can affect the size and clarity of icons and text, making them too small to see.

Customisation
Buying the 2014 MacBook Pro compared to the late 2013 version increases the options for consumers who want to customise their machines. Those buying the 13-inch model can request that their MacBook carries anything up to a 3.0GHz dual-core Core i7 processor, while those with a 15-inch model can upgrade their purchase to include a 2.8GHz dual-core Core i7 processor. This represents an upgrade on both the standard 2104 model 2.6GHz processor and that of the 2013 model, which was 2.4Ghz. Whether choosing to upgrade the processor or stick with the standard version, this degree of flexibility is useful to those who need their laptop for more than light typing and surfing the web, and would be far more convenient – and ultimately cheaper – than buying an older model and having it upgraded.

Conclusion
The 2014 MacBook Pro is widely available on sites such as eBay, or directly from Apple themselves. It is hard to find a 2014 MacBook Pro selling for anything significantly less than full price at the time of initial release, but Apple does have a refurbished items store on their site, where they sell repaired machines for a small discount. It may be some time before the new model appears here, however, with no guarantee of stock levels either.
Apple has released their most powerful machine yet with the 2014 MacBook Pro. While the processing speed and memory capability have improved considerably, the price-drop for the upper-tier model and price-freeze for the others represent a great deal for those who wish to upgrade from a previous model, or first-time buyers. The extra memory alone may prove invaluable to those who use their machine daily for work and the processing speed upgrade will certainly prove advantageous.