After years of hype and speculation about an " iWatch," Apple has finally released its wrist-based gadget, simply known as the Apple Watch. It certainly has some attractive features but, as with most Apple gadgets, there's a catch: compatibility. If you don't own an iPhone, the Watch is as good as useless. If you've got a different type of smartphone, though, you will find that you have several options when shopping for smartwatches.
1
Samsung Gear Live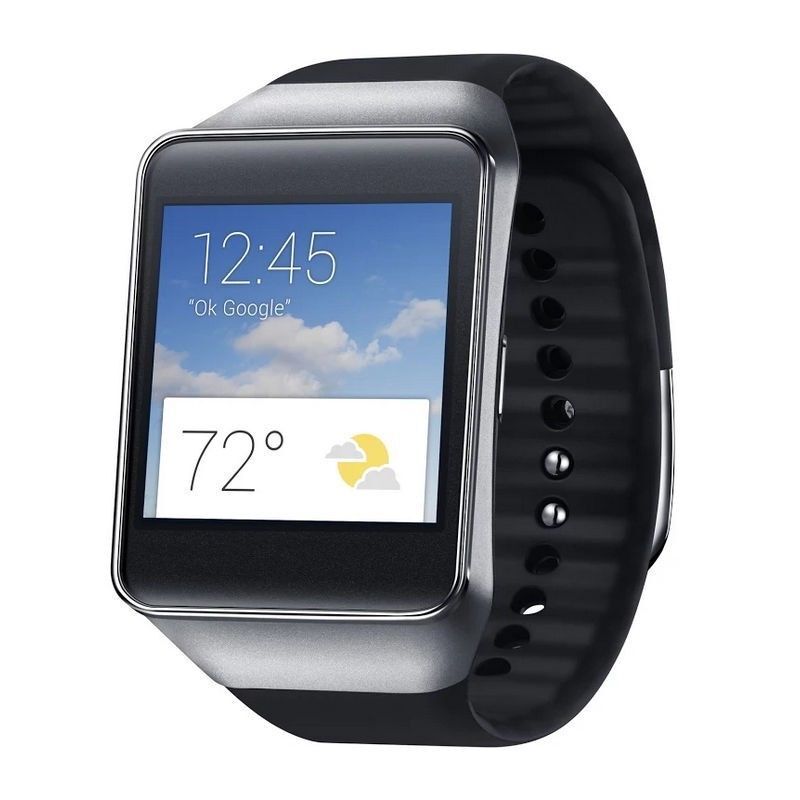 The Samsung Gear Live is arguably the highest-profile device to run Android Wear, a specially modified version of Google's mobile operating system. As with most smartwatches, it needs to be connected to a smartphone to exchange data and get an Internet connection. In this case, you'll need a phone running Android 4.3 or later and supporting the low energy Bluetooth Smart connection.
As a watch, Samsung Gear Live is a bit bulky, particularly on smaller wrists, though it has curves for added comfort. You can choose from 25 watch faces out of the box, or install others in the form of apps.
The watch is based around a virtual card system, each of which corresponds to a piece of information from a particular app. New cards pop up onscreen only when there's new or updated data, and you swipe to remove them from the screen. It's an effective way of dealing with the task of getting maximum information on a tiny screen. You'll also get on-screen notifications that replicate those shown on your phone display.
The "killer feature" is voice control that not only does a decent job of recognising what you say, but uses Google's technology to figure out what you mean and how it corresponds to particular services. That lets you do everything from asking Google questions, to writing an e-mail or playing music.
The watch also has a heart rate monitor and step counter, though reviews of performance have been mixed.
---
2
Pebble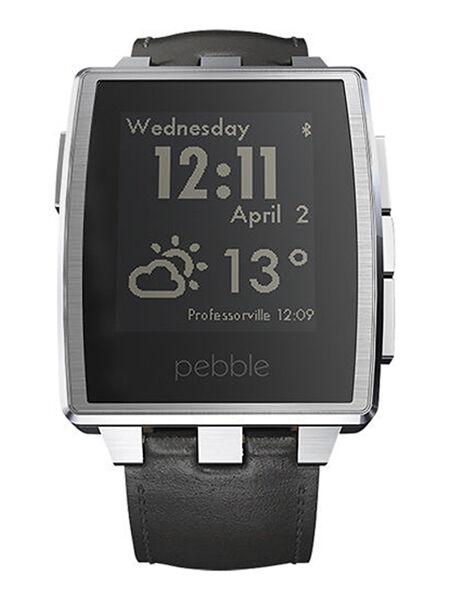 The beauty of an open system like Android is that anyone can use it in a device, even if they aren't an established giant. That's certainly the case with Pebble, whose makers raised more than $10 million in crowdfunding on Kickstarter, mainly in the form of advanced orders.
But while Pebble runs Android, it's compatible with both Android and iOS phones. You can even install a special app to get (limited) compatibility with a Windows Phone android.
The other big selling-point of the Pebble is that it uses an electronic ink display, similar to that in reading gadgets such as the Kindle. That means it's restricted to black and white, but the battery life is much longer. The makers advertise it as lasting for a week on a single charge.
Unlike most smartwatches, the Pebble is waterproof as far as 40 meters below the surface as it has a completely solid casing with no sockets. It's even charged through a modified USB cable that connects magnetically.
The main drawback of the Pebble is that, because it's a unique device, it has a comparatively limited range of applications. However, it does have compatibility with the online IFTTT service that lets you set up automatic notifications from popular websites and social networks.
---
3
Sony Smartwatch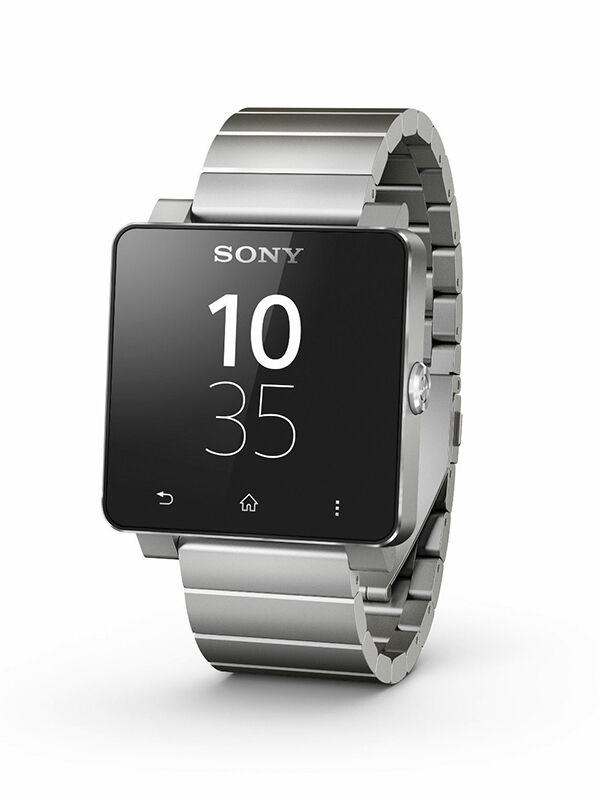 Sony has been through several versions of its Smartwatch range, all compatible with Android phones. While the watch is available with metal or silicone wristbands, you can remove the main body of the watch itself and attach it to any standard 24mm wristband. Sony has also hinted that it will produce other forms of casing so you could, for example, attach the watch to a car dashboard.
The SW2 connects to any Android phone running 4.0 or later, via either Bluetooth or Near Field Communication. Unlike most smartwatches, it doesn't rely solely on a special charging connector. You can also use a standard microUSB cable.
Key changes with the SW3 include greater protection against dust and water (letting you swim, but not dive), a significantly increased resolution (now the same 320 x 320 pixels as the Galaxy Gear), and GPS. It's also got the ability to issue infrared commands to replicate a remote control.
Feedback on the SW3 is limited so far, but those who've tested it say the changes make it the first in the range that's truly competitive with top-end models.