While
iPhone
cameras are good, and get better with each release -- the iPhone 6 camera focuses faster and takes better low-light images, among other improvements -- the camera still lacks optical zoom capability. For photographers who want more control, add-on
lenses
and filters can add features and quality, with only a little awkwardness in carrying and using the additional lenses.
The available lenses include wide-angle, macro, telephoto, and fisheye lenses. Filters can add clarity, remove glare, or add special effects to images. Some add-ons clip onto the camera, some screw on, while others are housed in a special case or jacket. Most, but not all, of the add-ons use the camera's built-in lens and layer additional optics on top.
1
Clip-on Lenses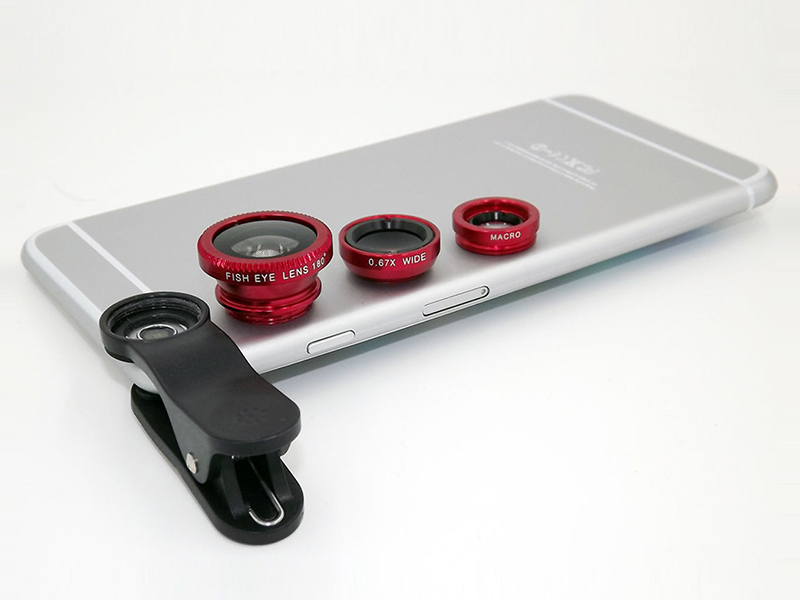 Some clip-on lenses literally clip on top of the camera. Others use magnets to attach the lens around the built-in lens. Both methods work, though aligning magnetically attached lenses can be difficult and heavier lenses may not adhere well. Lenses can be purchased individually, or in all-in-one, with lens kits containing fisheye, wide angle, and macro lenses.
The most unusual clip-on smartphone lens must be the Sony Cybershot DSC-QX10. This isn't just a lens; it's a camera in a lens. The lens clips onto the phone and communicates with the phone via NFC/Wi-Fi. The photographer can then zoom and control the 10x lens, using the phone as the camera's viewscreen. It's even possible to use the phone to take photos through the lens when it isn't attached to the phone. The lens includes features like image stabilization, unlike other add-on lenses.
---
2
Jacket Lenses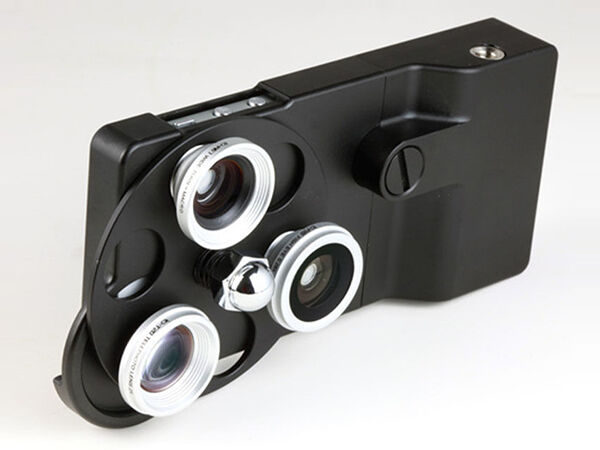 Jacket lenses require slipping the iPhone into a special case, which either has a lens built in or allows additional lenses to be attached to it. Some cases include a socket to allow the iPhone to be mounted on a tripod. There are waterproof cases with built-in lenses for shooting underwater. Some cases have standard 37-mm threads, allowing additional optical accessories to be attached.
iZZi Orbit Case
The iZZi Orbit case comes with four lenses (fisheye, telephoto, wide angle, and macro) attached to it. Simply move a lens into position to use it.
Holga Lens Filter and Case
The Holga Lens Filter and Case Kit slips onto the phone. The case features a rotary dial, like on an old-fashioned telephone. In this case, the dial contains lenses and filters, and users simply rotate their choice in front of the built-in lens. One lens is a macro lens, while others split the photo to make 2-4 identical images.
RHP MultiMedia MirrorCase
One unusual jacket for iPhone is the RHP MultiMedia MirrorCase. It doesn't add a lens, but instead adds a mirror. This makes it possible to take photos while looking down at the screen, instead of holding the phone up -- great for taking candids or other discreet shots.
---
3
DSLR Lenses, Spotting Scopes, and Binoculars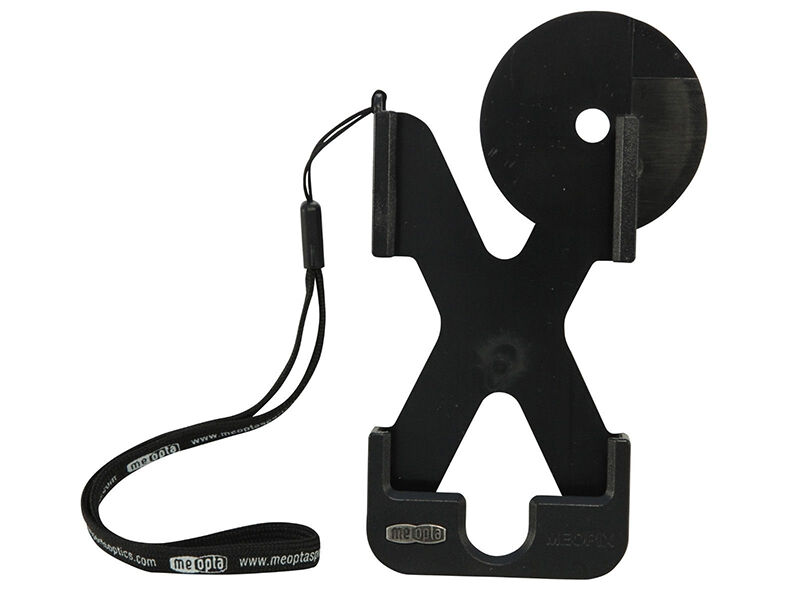 There are several types of other lenses an iPhone photographer should consider.
DSLR Lenses
Due to the size of DSLR cameras, using a tripod and lens support is recommended. As there is no communication between the lens and the iPhone, only manually configurable lenses will work. In addition, because there is no mirror as there would be if the lens was attached to a DSLR camera, images shown on the viewscreen will be upside down. There are apps available to display images correctly for easier shooting.
Binoculars and Spotting Scopes
Binoculars and spotting scopes can be turned into lenses for the iPhone, as well. Adapters can mount the scope to the phone and let it take photos through the lens. This is a great way to capture exactly what the scope shows when the user views birds and wildlife.
---
Filters and Special Effects
In addition to lenses, add-on
filters
improve photos taken with the iPhone's built-in lens or add special effects to the shots.
eBay
has a full range of filters that clip on or attach magnetically.
Special effects filters, like those from Kikkerland, can be a lot of fun. They add effects like starburst, spark, vignette, a heart frame, and funhouse mirror distortion to photos. Of course, it is also possible to add most of those effects by processing the image after shooting.
Polarising filters reduce glare and reflections in images, which can't easily be accomplished in post-processing. Filters are lightweight, so these are a good addition to an iPhone camera bag.
Conclusion
The iPhone's camera is great just as it is. Photographers can use apps to process their photos and add effects after shooting, or use add-on lenses and filters to create the desired image when the photo is taken. Either way, the final image will capture the world the way the photographer sees it.