Apple's iSight camera on the
iPhone 5
can capture an 8-megapixel image, and video capture is 1080p HD at up to 30 frames per second. The iPhone 5 also comes equipped with an LED flash and video image stabilisation. When the full capability of the imaging sensor is used to create a crisp, clear photograph, a print several times larger than A4 would look still good from a normal viewing distance.
The point is clear. iPhone 5 users have a very capable camera at their disposal. Professional photographers and videographers have tapped the potential of the iPhone's camera by adding a variety of pro camera accessories. The three important types of
iPhone camera accessories
are lenses, tripods and lighting.
1
Lens Bundles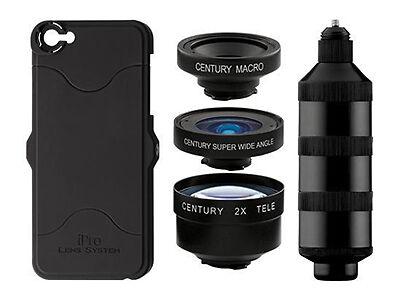 Numerous manufacturers offer lens bundles for the iPhone 5. These bundles typically include fisheye, wide-angle, telephoto and macro lenses, but some only include three of those four lenses. Olloclip, Photojojo and Phocus 3 offer some of the highest-rated lens bundles for the iPhone.
One available professional system is the iPro Series 2 Trio Kit. The case is fabricated especially for the iPhone 5, so it offers a precise fit, and it has a macro lens for close-ups, a wide-angle lens and a 2x telephoto lens. The iPro system also comes with a handle that makes it simple to fire away with ease. IPro has cultivated a following among professional photographers, serious amateurs and skateboard videographers, who are encouraged to post their favourite images to Instagram at #iProlens.
Fisheye Lenses
The iPhone camera comes with what is essentially a wide-angle lens, so outfitting it with an extreme wide-angle or fisheye lens is fairly easy, and the cost is modest. Distortion, especially at the perimeter of an image, is an inherent part of fisheye photographs, and iPhone 5 users who add a fisheye attachment can find ways to use this fisheye distortion in creative ways. The beauty of such lenses is that they provide extreme depth-of-field, where image elements both near and far can remain in focus.
Wide-Angle Lenses
A wide-angle lens attachment on an iPhone 5 widens the field of view without introducing the degree of distortion created by fisheye lenses. It also creates more depth-of-field than the standard iPhone camera lens.
Macro Lenses
Nature photographers and hobbyists appreciate the advantages of macro lenses. Close-up images of flowers, insects, stamps, coins, watches and other small objects are possible. Macro photography opens up a new world to the creative image-taker that they many never notice.
Telephoto Lenses
Telephoto lens attachments can often magnify the standard iPhone image by 1.5 or two times and thus are referred to as 1.5x and 2x attachments. Telescopic lenses are extreme variants of the telephoto lens. They bring very distant objects into close view. Manufacturers offer 8x, 12x and even 16x lenses for the iPhone 5. Given the size of these lenses relative to the iPhone itself, the use of a tripod is critical. Manufacturers often bundle a telescopic lens with an appropriate tripod.
---
2
Tripods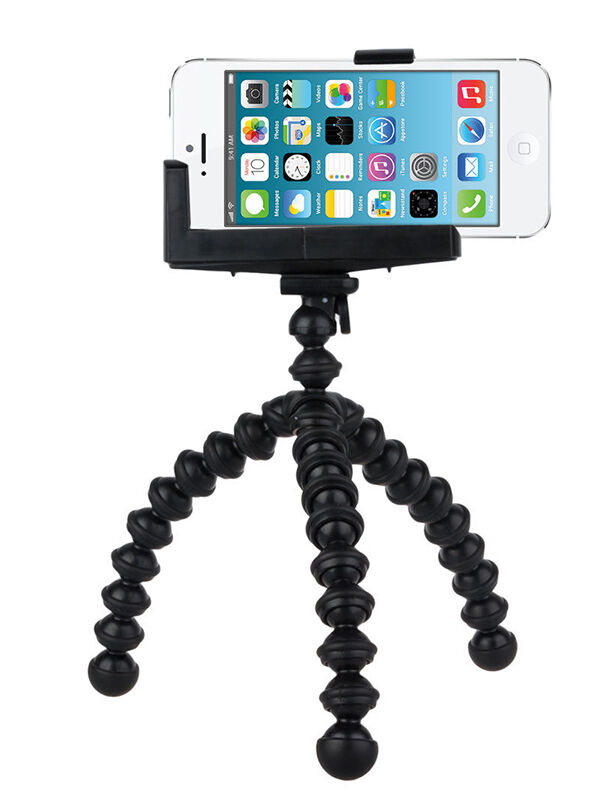 Since any telephoto lens offers a relatively narrow angle of view, it can be tricky to keep moving subjects from blurring. Any movement of the subject or the iPhone may be greatly exaggerated. As a result, the use of a tripod is recommended to minimise camera shake.
Tripods also serve other important purposes. An iPhone 5 on a tripod offers "set it and forget it" video capture. Alternatively, users can set the timer on a tripod-mounted iPhone to allow ample time to join friends or family in a group photo. Small tabletop tripods do the job at minimal cost, but an iPod can be mounted on a larger tripod as well.
---
3
Auxiliary Lighting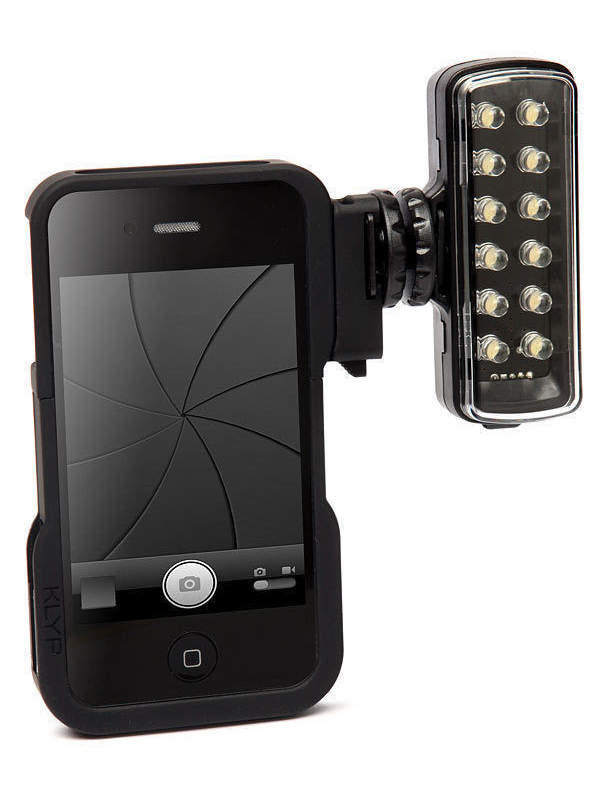 The lightweight and low power consumption of LEDs make them a perfect choice for enhanced flash and video lighting. Manfrotto is a major supplier of accessories in the DSLR market, and it also offers a terrific accessory for the iPhone 5. The Manfrotto Hotshoe LED Light Panel provides a way to light up distant subjects. Another option is the Klyp. The Klyp case protects an iPhone even as it provides a hot-shoe mount for the supplied 24-LED light head. Although the iPhone 5 can record video in low ambient-light environments, LED light panels render colours more accurately and with greater vibrancy.
Shoppers can get the most out of a significant investment in an iPhone 5 by outfitting it with accessories that dramatically expand the capabilities of its high-quality, built-in iSight camera. Learn how to use the iPhone 5 in new ways with camera accessories that can be easily located at online sites like eBay.
---