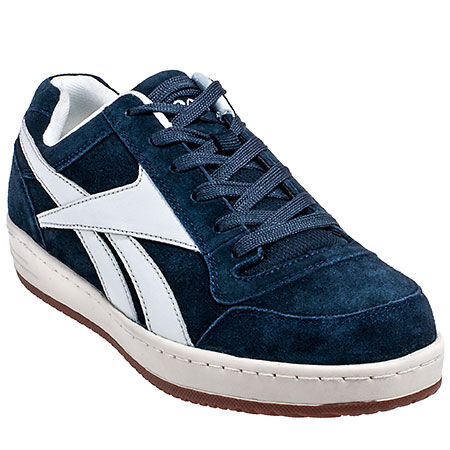 Skateboarding is becoming increasingly popular and can be seen as a lifestyle as much as a sport. A lot of skateboarders do not initially think about the safety aspect of skateboarding, however, it can be a very dangerous sport without the correct equipment.
There is a wide range of safety equipment available for purchase and this guide will outline the three most important pieces of safety equipment that every skateboarder should have. No matter what equipment is of interest, it can be found cheaply and easily on eBay.
Safety Matters
Safety can be as much a frame of mind as the equipment you buy. Think about safety at all times when skateboarding. Some of the things you should consider are:
· Place – Wherever skateboarding is taking place there will be dangers to a certain extent; try to minimise these risks. The safest place to skateboard is in a skate park, particularly if stunts are being performed. This applies to the skateboarder and anyone else around them. If skateboarding on rougher terrain, ensure that the right kind of skateboard is used for this. Take extreme caution when skateboarding on roads as drivers will not be expecting to see skateboarders and it can be dangerous for everyone involved
· Limitations – The boarder should try to limit stunts and jumps to what they know, especially when performing in front of a crowd or with others. Attempting stunts that have not been tried before can be tempting when being watched, but this can be particularly dangerous when performing tricky stunts. Practice everything at a steady pace, preferably with a friend nearby in case of unforeseen circumstances, and always make sure the correct safety equipment is worn.
· Lighting – Skateboarding in the dark is something that should not be attempted unless there is lighting all around and in a safe environment such as a skate park. When skating in the dark, it not only makes it more difficult for the skateboarder to see what is happening but it also makes it much more difficult for others to see skateboarders, which could be dangerous for everyone.
There are many other aspects of skateboarding that could prove very dangerous. The best thing to do is ensure that the correct equipment is being worn, and be alert at all times to reduce the risks.
Three Important Pieces of Safety Equipment for Skaters
There may be many other pieces of safety equipment that are of interest, however the following three are arguably the most important. Ensure that this equipment is worn at all times while skateboarding as it will minimise the risk of injury.
1) Helmet – A helmet is possibly the most important safety item to wear, not only for skateboarding but for many other sports. Falling off a skateboard is inevitable, particularly when just starting out and, therefore, a helmet should be bought before attempting to start. Falling and hitting your head can be extremely dangerous and can result in an array of head injuries. It is necessary to wear a helmet, not only when starting out but also when the skater has more experience. In skateboarding, there will always be new tricks to try out and so the risk does not become smaller but can even increase depending on the type of stunts being attempted.
When buying a helmet, make sure the helmet is the right size for the head it is protecting. Helmets come in many different sizes so that one can be bought with a perfect fit. Make sure that the helmet has a strap so that there is minimal chance of the helmet falling off while practicing, particularly when attempting jumps or flips.
Helmets can also be made of different materials so make sure that the helmet is sturdy enough to withstand a lot of damage. It is better to spend a little extra on a good helmet than to buy a cheap one that may break quickly and cause severe injury.
The rule for skid lids is simple: buy it, use it, and wear it.
2) Safety Pads – There are many different types of safety pads available to protect certain areas of your body. The most commonly used safety pads are for the elbows and the knees. With beginners falling over, these are the areas that are most likely to be at risk, along with their head.

Make sure when buying safety pads that they are made out of a good quality material that will protect properly. They should be made out of a hard plastic material for best results. Pads, similar to helmets, come in different sizes, however, most are adjustable. Make sure that the pads are fitted tightly enough so that they will not move around but will also not hinder movement or restrict blood circulation.
3) Wrist guards – Wrist guards can be just as important as any other safety equipment. When we fall, natural instinct tells us to put our hands out to break our fall. This can be dangerous, particularly in skateboarding as, because of the speed or height the skater may be moving at, there is a high risk of breakage or fracturing.

Wrist guards are designed to support and stabilise the wrist. In the event of a fall, they can absorb a lot of the force and stop the damage that would otherwise have been done to the wrist, often preventing severe injury.

As well as protecting the wrist, wrist guards often have pieces to go over the hands. This not only holds the wrist guard in place but also acts as protection for the hand, particularly the palm. Putting a hand out to prevent falling can cause a lot of pain from scrapes.
How to Buy Skateboard Safety Equipment on eBay

Now that you know what you want for skating safety equipment, you can find this quickly and easily on eBay. While you shop, give thought to skateboards and skateboarding shoes as well.To start shopping, go to the sporting goods category, followed by skateboarding, then skateboards

Categories
The categories list on the left side of each page will help you narrow down your listings by item type.

Product Finder
Use the skating safety equipment Finder to quickly narrow down item listings by brand and condition (new or used).


Keyword Search
Search eBay listing titles for specific words. For example, if you want to find new skating safety equipment, type the keywords "skateboard safety equipment new" (without quotation marks) into the search box. Click, "Search title and description" to expand your results. Visit eBay's Search Tips for more tips on searching with keywords.

If you can't find exactly what you want, try browsing eBay Stores or tell the eBay Community what you're looking for by creating a post on Want It Now. Alternatively, use the save a search option on My eBay and eBay will email you when a matching item becomes available.
Remember also to check out eBay's Deals page to find bargains.

Buy Skateboard Safety Equipment with Confidence
Make sure that you know exactly what you're buying and understand how eBay and PayPal protect you.
Know Your Item
Read the details in the item listing carefully.
Remember to add delivery costs to your final price. If you're buying a high value item, check that the seller will insure it until it is delivered to you.
If you want more information, click the "Ask seller a question" button on the seller's profile or the "Ask a question" link at the bottom of the item listing page.

Know Your Seller

Research your seller so that you feel safe and positive about every transaction.

· What is the seller's feedback rating?

· How many transactions have they completed?

· How many positive responses do they have?

· What do buyers say in their feedback?

· Do they offer a money-back guarantee?

· What are the terms and conditions?

· Are buyers positive about the seller?

· Most top eBay sellers operate like retail shops and have a returns policy.

Conclusion

Helmets, safety pads and wrist guards are extremely important to wear for preventing injury when skateboarding. Whether a beginner or an expert, it is always sensible to wear the correct safety equipment when skating.

Remember to keep in mind the safety of those around when skateboarding, as they may also be in danger of injury.

No matter what safety equipment has been decided upon, it can usually be found quickly and easily on eBay.