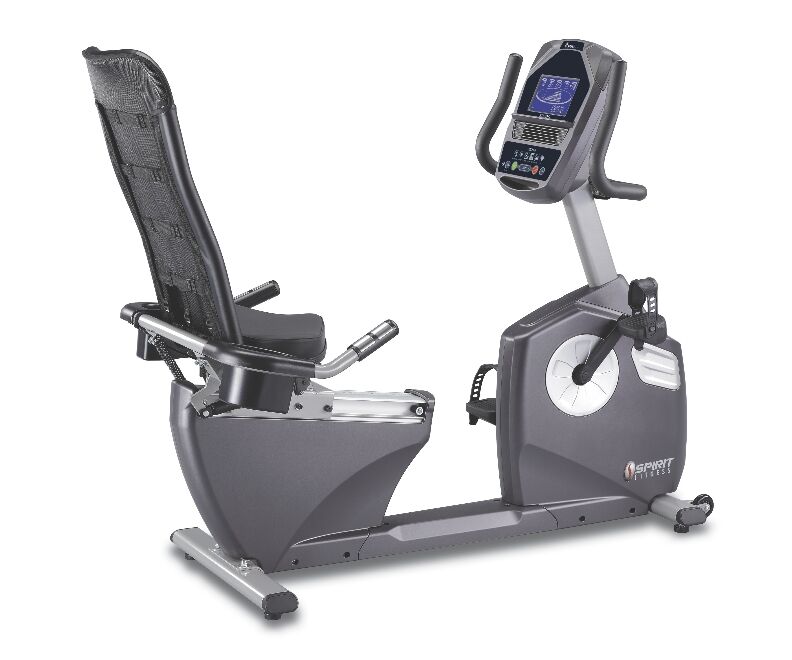 3 Safety Tips to Consider When Buying a Belt-Driven Exercise Bike


Using a belt-driven exercise bike is a good way to improve health and fitness; however there are also risks involved. If someone is new to using this type of exercise machine then they may not be aware of some of the risks that are posed by using this type of equipment.

One thing which needs consideration for safety reasons is that the correct type of exercise bike is being bought for a person's particular needs. There may be some physical reasons that restrict the use of some of this equipment, for example size and weight, or any pre-existing medical conditions that could be affected by performing this type of exercise.

This guide has been created to help understand each type of belt-driven exercise bike and the problems that may occur through their use.

No matter what type of belt-driven exercise bike is of interest, it can be found quickly and easily on eBay.


Types of Exercise Bike

There are three main types of exercise bike, all of which can be driven by chain or belt. Belt-driven exercise machines are easily adjusted, do not need to be oiled and are almost silent in use. These are three main groupings of exercise bike:
· Recumbent exercise bikes – Recumbent exercise bikes are easy to mount and dismount, and they have a back rest, making the workout as comfortable as possible. This type of exercise bike is likely the most medically advisable due to its simplicity and the back rest.
· Upright exercise bikes – This type of bike is very similar to that of a regular outdoor cycling bike. It is used sitting in an upright position, sometimes at a slight downward angle. These types of bike are more compact than the recumbent, so they will be more likely to fit in smaller areas or rooms.
· Indoor training bikes – Indoor training bikes are the type of exercise bike used in gyms or in spinning classes. They are similar to upright exercise bikes although they have been specifically designed to produce a tough workout, resulting in weight loss.


Possible Safety Issues

There are three main factors that could pose health risks when using this type of exercise machinery.
1) Size and weight restrictions - If the person using the exercise bike is of a larger build and the type of exercise bike bought is quite small, there is a risk of the machine breaking or of falling off the machine. In this situation it is best to ask a doctor, before buying the bike, whether this could cause any problems. Before use the rider should ensure that their weight does not exceed the manufacturer's guidelines.
2) Medical restrictions – There are many medical problems that may restrict ability to perform certain workouts. Exercise bikes are no exception to the rule. It is particularly advisable to consult a doctor first if suffering from any heart conditions, back problems, knee problems or other muscle problems. If a doctor advises that the workout can be performed carefully, ensure that the right exercise machine is bought so as to help address the problem. For example, if it is back problems, it may be a good idea to invest in a recumbent exercise bike, as this style of bike is usually fitted with a back rest, and therefore not as much strain will be put on the spine.
3) Correct use – Exercise bikes are designed for exactly what they say, exercise. Treat them with respect; otherwise the result could be damage to the exercise bike of pain for the user. Use common sense; do not jump on and off the bike or try to perform stunts such as standing up and cycling with one leg. These actions can be dangerous. If the guidelines in the instruction manual are stuck to and the equipment is used in the correct way, the chances of being hurt will be dramatically reduced.
With all three of these tips in mind, the rider should be able to decide which belt-driven exercise bike is the best fit.


Things to Remember


If the user has no medical or other physical restrictions then the choice completely depends on the type and intensity of workout they are looking for. Each of these exercise bikes can provide a slightly different workout.

The user also needs to remember the area restrictions. If buying a belt-driven exercise bike, make sure that the bike will fit in the area set aside for it. Examine the measurements on the item listing and measure the area in to which it will go. If there is no information on the size, feel free to ask the seller a question.

Whatever type of belt-driven exercise bike is being considered, it can be found quickly and easily on eBay.
How to Buy a Belt Driven Exercise Bike on eBay

Now that you know what you want out of a belt driven exercise bike, you can find it quickly and easily on eBay. While you shop, give thought to gloves and stopwatches. To start shopping, go to the sporting goods category, followed by fitness then exercise bikes.

Categories
The categories list on the left side of each page will help you narrow down your listings by item type.

Product Finder
Use the belt driven exercise bike Finder to quickly narrow down item listings by brand and condition (new or used).

Keyword Search
Search eBay listing titles for specific words. For example, if you want to find new belt driven exercise bikes, type the keywords "belt driven exercise bike new" (without quotation marks) into the search box. Click, "Search title and description" to expand your results. Visit eBay's Search Tips for more tips on searching with keywords.

If you can't find exactly what you want, try browsing eBay Stores or tell the eBay Community what you're looking for by creating a post on Want It Now. Alternatively, use the save a search option on My eBay and eBay will email you when a matching item becomes available.
Remember also to check out the eBay Deals page and look under Health & Fitness to search for bargains.


Buy a Belt-Driven Exercise Bike with Confidence
Make sure that you know exactly what you're buying and understand how eBay and PayPal protect you.
Know Your Item
Read the details in the item listing carefully.
Remember to add delivery costs to your final price. If you're buying a high value item, check that the seller will insure it until it is delivered to you.
If you want more information, click the "Ask seller a question" button on the seller's profile or the "Ask a question" link at the bottom of the item listing page.

Know Your Seller

Research your seller so that you feel safe and positive about every transaction.

· What is the seller's feedback rating?

· How many transactions have they completed?

· How many positive responses do they have?

· What do buyers say in their feedback?

· Do they offer a money-back guarantee?

· What are the terms and conditions?

· Are buyers positive about the seller?

· Most top eBay sellers operate like retail shops and have a returns policy.