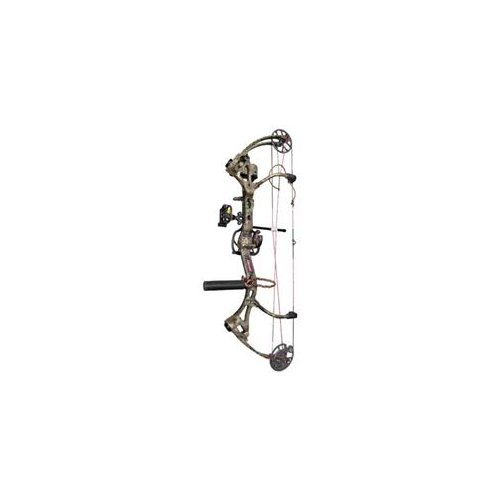 Archery is a sport which many people don't know much about. If one is thinking about taking up archery, or one has recently taken it up but has not yet bought a bow, this guide gives three great tips on buying archery bows and what to look out for.
There are many different styles of bow. No matter what type of bow is decided upon, it can be found quickly and easily on eBay.
Types of Archery
The types of archery are generally split in to two central groups. These types are target archery and field archery.
Target Archery – In target archery, the archer stands in an area and shoots at marked targets. This type of archery is performed at the Olympic Games using a recurve bow.
Field Archery – Field archery can be slightly different. Field archery is similar to target archery with the exception of the terrain on which it is practised. The targets are often not marked with the distance and so the archer has to judge this for himself when shooting.
In field archery the targets may be in the shape of animals, or alternatively, the archer may be shooting at live animals. Bow hunting is a type of field archery.
Types of Bow
As well as the types of archery, there are also many different types and styles of bow. These are the three main types of bow:
· Longbow – The longbow was traditionally made from yew although it can now be made from many different materials. It is usually made from a single piece of wood. This type of bow has been around for a long time. It is usually about the same height as the archer using it. Some people believe that because of the materials these bows are made of, not as much power is able to be got behind the shot by comparison to more modern bows.
· Recurve – The recurve bow is a more common style of bow in the modern day. The way they are made means that they are able to store energy more efficiently and deliver a higher level of power behind the shot. The recurve bow is the only type of bow permitted in Olympic archery.
· Compound – The main difference between this type of bow and the other types is that it uses a lever system, which helps pull back the arrow when applying force to it. This enables the archer to get a much higher level of power behind the shot. It also means that the archer can preserve energy and therefore, be able to shoot for longer without tiring.
Three Main Tips on Buying a Bow
Bow Size, Bow Hand and Draw Weight
The first things that the archer needs to be sure of when buying a bow are that it will be the right length and draw weight for them. The length of the bow will differ depending on the type of bow being bought. Generally, measurements can be found online as to what size of bow will be needed to match the height of the user.
For beginners, the draw weight of the bow needs special attention. This is important because if the bow has too high a draw weight, it may be difficult to practice for long periods. The user may also injure themselves by doing this. Draw weight needs to be balanced with general strength but it also relies on personal experience and technique within the sport. Once the archer has some experience, they will have a better idea as to what draw weight they should be using.
As with many pieces of sports equipment, bows can be left or right handed. Make sure that the bow being used is the correct handedness.
Match the Bow to the Sport
The second tip to consider is that each bow is made for a particular purpose. The bow being bought will directly affect the type of archery pursued. Be sure what type of archery is of interest before buying the bow.
Once the user knows what type of archery they are interested in, it will be much easier to choose a bow accordingly.
Generally, the bows are used as follows:
· a recurve bow for competition
· a compound bow for hunting and
· a longbow for practising the ancient art of archery.
Ask for Help
The last and possibly most important tip before buying a bow is that it is always beneficial to get some firsthand experience.
Whether it is a friend who practises archery or an expert at an archery range, there is always someone who can help beginners with their choice of bow.
Talk to someone about their experience in archery and about what style of bow they think would be best for a beginner. As well as talking, the best thing is to try out a particular style of bow and see how comfortable it is to use. Even if the specific bow being tried out is not a perfect fit, it may help guide the user towards the style they feel would be better.
Plenty of experts can be found amongst sellers on eBay; make a start by asking a local seller a question.
How to Buy an Archery Bow on eBay
Now that you know what you want out of an archery bow, you can find it quickly and easily on eBay. While you shop, give thought to arrows, attachments and accessories such as quivers and armguards.

To start shopping, go to the sporting goods category, followed by archery, then bows.

Categories
The categories list on the left side of each page will help you narrow down your listings by item type.

Product Finder
Use the archery bow Finder to quickly narrow down item listings by brand and condition (new or used).

Keyword Search
Search eBay listing titles for specific words. For example, if you want to find new archery bows, type the keywords "archery bow new" (without quotation marks) into the search box. Click, "Search title and description" to expand your results. Visit eBay's Search Tips for more tips on searching with keywords.

If you can't find exactly what you want, try browsing eBay Stores or tell the eBay Community what you're looking for by creating a post on Want It Now. Alternatively, use the save a search option on My eBay and eBay will email you when a matching item becomes available.
Remember also to check out the eBay Deals page when hunting for a bargain.

Buy an Archery Bow with Confidence
Make sure that you know exactly what you're buying and understand how eBay and PayPal protect you.
Know Your Item
Read the details in the item listing carefully.
Remember to add delivery costs to your final price. If you're buying a high value item, check that the seller will insure it until it is delivered to you.
If you want more information, click the "Ask seller a question" button on the seller's profile or the "Ask a question" link at the bottom of the item listing page.

Know Your Seller

Research your seller so that you feel safe and positive about every transaction.

· What is the seller's feedback rating?

· How many transactions have they completed?

· How many positive responses do they have?

· What do buyers say in their feedback?

· Do they offer a money-back guarantee?

· What are the terms and conditions?

· Are buyers positive about the seller?

· Most top eBay sellers operate like retail shops and have a returns policy.

Conclusion

Keep in mind that each type of bow has particular strengths, which will be useful for each type of archery.

If still unsure about which type of bow would be best, or even which type of archery sounds most appealing, whenever possible ask a professional or someone who practises archery to help with the decision.

Whatever the type of bow, it can usually be found quickly and easily on eBay.