Get out of the hot kitchen this summer, and let the barbeque do the work! Prepare for a season of grilling and barbequing by finding these great additional tools from online sites like
eBay
.
1
Skewers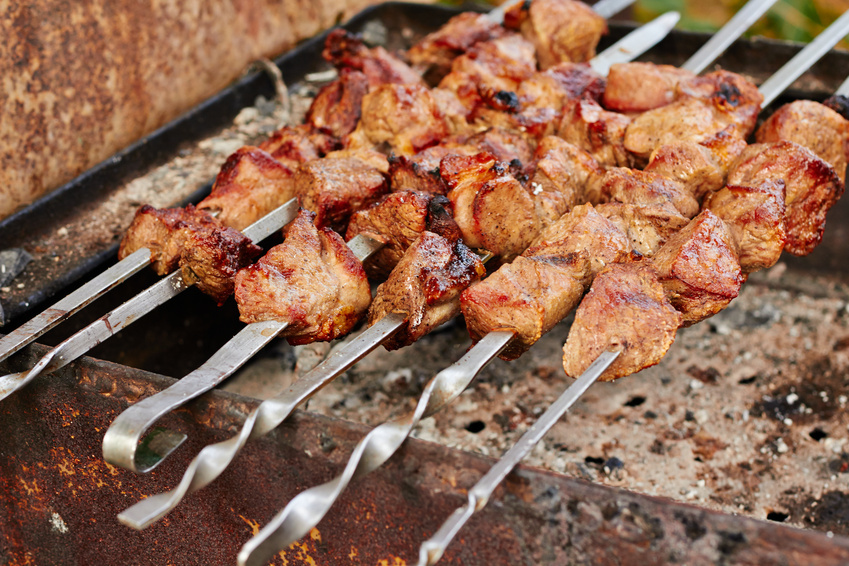 Metal skewers are useful for meat as well as vegetable dishes. Combine them into a kabob, or use each item separately. Roasted vegetables such as potatoes, carrots, bell peppers, and onions caramelise well on a barbeque shelf. For meat dishes, ensure the strips are of medium thickness to avoid under cooking or over crisping. Lamb, beef, fish, and chicken cook well on a skewer.
Need to make a quick veggie side dish? Skewer a mixture of capsicum, onion, and cauliflower, and set them up on the barbeque shelf. Dab with oil, flip once or twice, and the dish is ready. Skewers are perfect for bite-sized chunks of meat or vegetables, since they save the work of flipping each piece individually.
---
2
BBQ Liner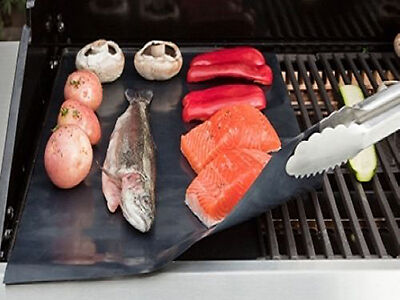 Cooking directly on the grill of the barbeque is not always ideal -- especially when small pieces of food slip through the cracks and into the fire. This often creates a flare up of dangerous flames and smoke. The best way to avoid this kind of mess is to use a thin, flexible barbeque liner. Less than one milimetre thick, these tough Teflon sheets are reusable, durable, and simple to use. Just throw it on top of the barbeque grill and place your veggies, breads and chopped meats on it.
---
3
BBQ Utensil Kit

Barbequing requires more than the ubiquitous set of tongs. Purchase a full BBQ utensil kit to simplify food preparation and cooking. The utensil set should ideally include a set of tongs, a spatula, a sauce brush, and a sharp knife. Store these on the prep table, and you'll have everything you require at arm's length.
---
4
Egg Rings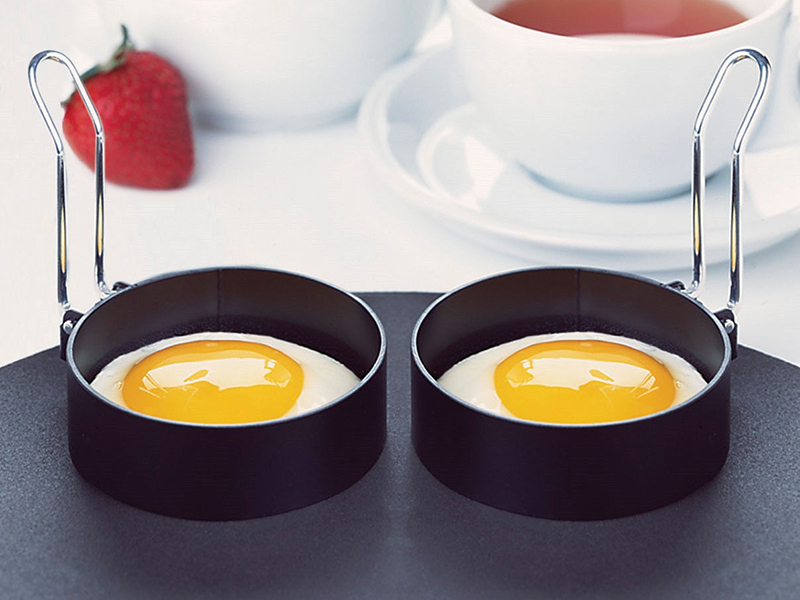 Barbeque meal preparation should be fun and interesting. Why always prepare the same steak and potatoes? Switch up the dishes, and savour outdoor cooking for every meal. Try making breakfast on a beautiful summer morning, complete with eggs, bacon, toast, and pancakes. Egg rings will keep those runny eggs in place on your barbeque liner while the bacon gets nice and crispy.
---
5
Grill Basket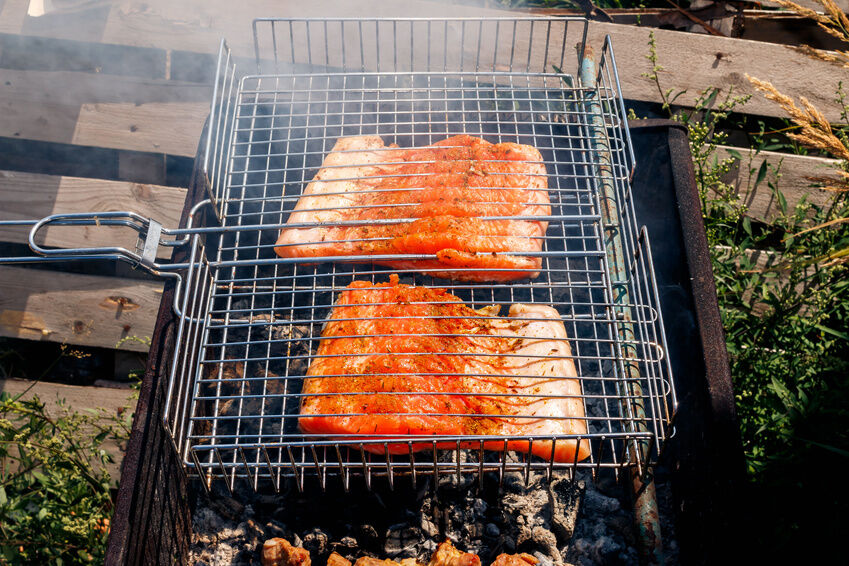 A grill basket is the best solution for barbeque chefs who like to grill lots of veggies. Simply enclose the veggies, fish, or other ingredients into the double-sided basket, and rest it directly on the barbeque grill, with handles facing forward. The basket lets the chef flip the veggies easily and safely, without losing a single piece.
Nothing is more satisfying than a well-stocked kitchen -- especially when that kitchen is outside in the fresh air. Planning ahead is key to a memorable barbeque, and barbeque accessories can make the difference between a ho-hum dinner and a perfect outdoor meal.
---