Home renovations are an exciting project and offer plenty of ways to customise the space to personal needs. The bedroom is one of the most personal spaces in the house, and it can sometimes be difficult to decide exactly what changes you want to make. The following five bedroom renovation ideas can get you started thinking about the possibilities and how to transform your basic bedroom into a calming oasis.
1
Hardwood Floors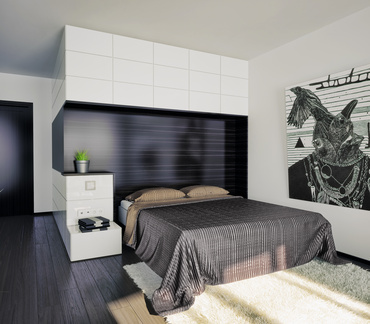 Hardwood floors add to your home's value and are easier to keep clean and sanitised than tile flooring. For those with existing hardwood floors, this project can be as simple as tearing up the carpet and sanding, staining, and varnishing the wood. For those who wish to add a hardwood floor to their home, the process can be more work intensive because of the installation. Consider installing cheaper flooring designed to resemble real hardwood. These pieces lock together, similar to a jigsaw puzzle, and produce a finished effect that is hard to distinguish from real hardwood. For those homeowners concerned with hardwood floors being cold to the touch on brisk winter mornings, a fluffy plush rug beside the bed often does the trick.
---
2
Built-in Organisation

Built-in storage is a prime selling point in the real estate industry for a good reason. Homeowners know that storage is at a premium, and built-in units save floor space while keeping needed items close at hand. Adding a built-in unit to an existing room can be a fairly involved project that may require the help of a professional. For those building additions to their homes or completely gutting a room for renovations, it's much easier to put a built-in unit in the plans beforehand so you know how much space to reserve.
---
3
Window Seat

Take the built-in concept to the next level, and make a bay window seat part of your renovation plans. Bay windows are particularly suited for bedrooms or any space that needs a nook for reading or looking at the outdoor scenery. A bay window with a built-in window seat can be added to most rooms with an exterior wall, even if there isn't a window already present. Furthermore, window seats can be installed with a seat the lifts up to reveal added storage space below.
---
4
Textured Ceilings

Creating textured ceilings is a less labour intensive project compared to others on this list. However,the aesthetic effect is huge. Be aware that popcorn ceilings can make the space appear older, while painted ceilings can make a room look smaller and darker. When considering texturing the ceiling, it's important to pick something that will work even if you decide to change up the room's decor or purpose later on. One neutral option is to install beadboard in a neutral colour like white, light beige, or taupe. Beadboard has a classic, streamlined design that complements the room instead of drawing all the attention upward.
---
5
Textured Walls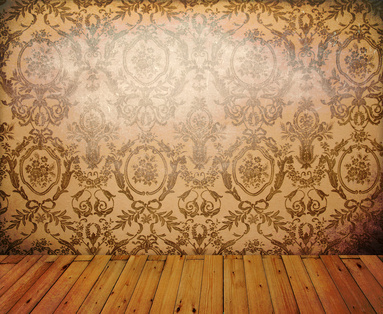 Texturing isn't just for ceilings, and when the concept is applied to walls, the possibilities are more varied. If you are planning on going bold with hardwood, brick, or stone walls, consider keeping the design to one wall to avoid sensory overload. A hardwood wall finish can serve as an especially dramatic headboard in the bedroom.