When it's time to renovate the living room, you'll want to do it right. After all, the living room is where you and your family spend most of your time. There are countless ways to update and redecorate an outdated living room, and the following guide offers five truly spectacular renovation ideas.
1
Create a Home Movie Theatre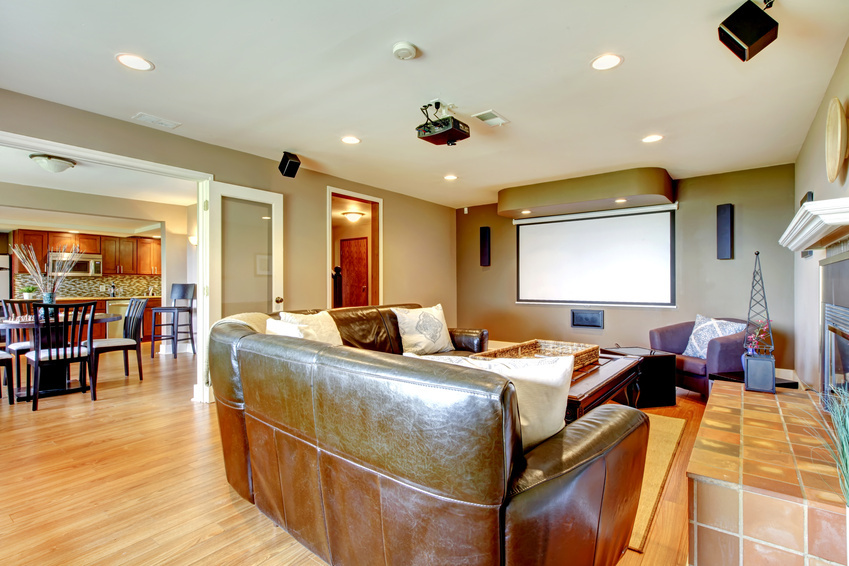 Nothing brings a family together like a home movie theatre, and thanks to advances in technology, creating one is now more affordable than ever. Video projectors, surround sound stereo speakers, and screens are available at a wide variety of price points. If the living room is large enough, consider sectioning off a specific area for the movie theatre, making plenty of space for comfortable sofas and chairs. For a fun designer look, search for second-hand theater seats, which are often available on eBay at bargain prices. Vintage and reproduction movie posters, also plentiful on eBay, will add to the atmosphere - and for a truly authentic experience, add an old-fashioned reproduction popcorn wagon.
---
2
Build a Fireplace

A fireplace not only brings warmth and light into a room, it also adds an aura of romance and beauty that can transform even the plainest room into a welcome oasis for gathering, socializing, and relaxing. For easy clean-up and maintenance, consider adding a gas rather than a wood-burning fireplace, or build one that can accommodate both gas and wooden logs. If the living room already has a fireplace, consider renovating it with new surfacing and a new mantelpiece.
If there's simply no room in the budget for a fireplace, or if the room is too small, consider purchasing one of the new portable fireplaces that are so popular with today's home decorators. These electric-powered units come complete with realistic-looking burning logs, and are crafted with attractive faux wood and stone finishes to suit any décor.
---
3
Change the Living Room Suite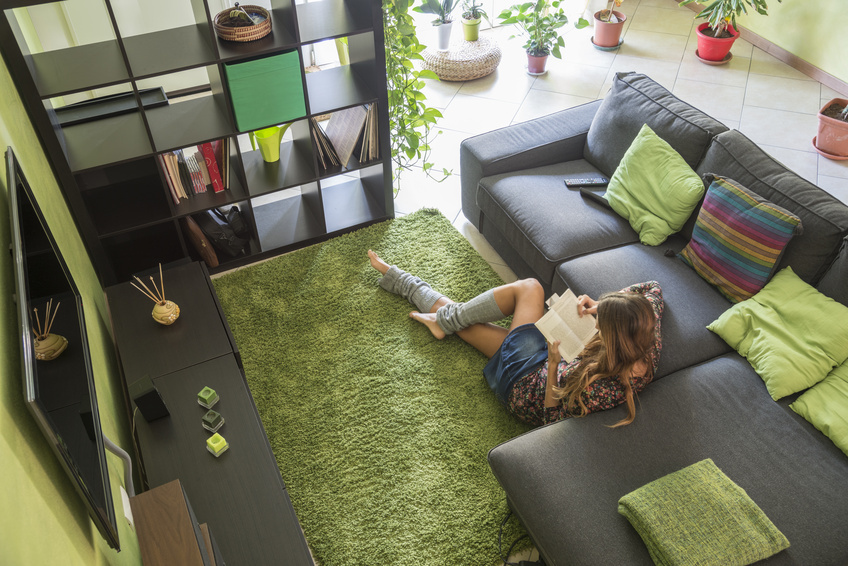 Nothing makes a living room look more aged and outdated than faded and sagging furniture - but a new living room suite can revitalize the entire area. Before shopping for a living room suite, make sure to take measurements throughout the room. Furniture that's too large can overwhelm the space, but if the furniture is too small, it will be overshadowed by the dimensions of the room. Also, check the room's proportions: will well-rounded, circular shapes look best, or angular, squared-off pieces?
Make sure that the fabrics and patterns tone in with the décor, too. Typically, leather and chrome look better in a contemporary room, but some styles of leather upholstery can also look great in traditional settings. Chintzes and floral patterns will bring a breath of fresh air to a traditionally-styled room, but may look out of place or dated in a sleek contemporary setting. For more help, here's a handy guide on how to choose the perfect suite for your living room.
---
4
Add New Window Treatments

It's amazing how different a room can look with new window treatments, so consider changing or getting rid of those dingy old curtains and replacing them with luxurious designer patterns. Choose tones and styles that match the room, but don't be afraid to experiment with matching colours and textures. Generally speaking, darker colours can make a room look smaller, while lighter colours can open up the space and make the room appear larger. Likewise, darker colours have a more formal look, while brighter colours are more casual. As for fabrics, heavier materials such as damasks and velvets generally suit a larger, more formal living room. For a smaller room or a more informal look, choose bright chintzes or colourful solids and patterns in airy cottons and linens.
For a complete change, consider replacing the curtains with elegant wood veneer blinds, which are available in both classic horizontal and modern vertical styles. Popular wood veneers include maple, cherry, and bamboo, all of which can match a variety of room designs and colour schemes.
---
5
Light Up the Room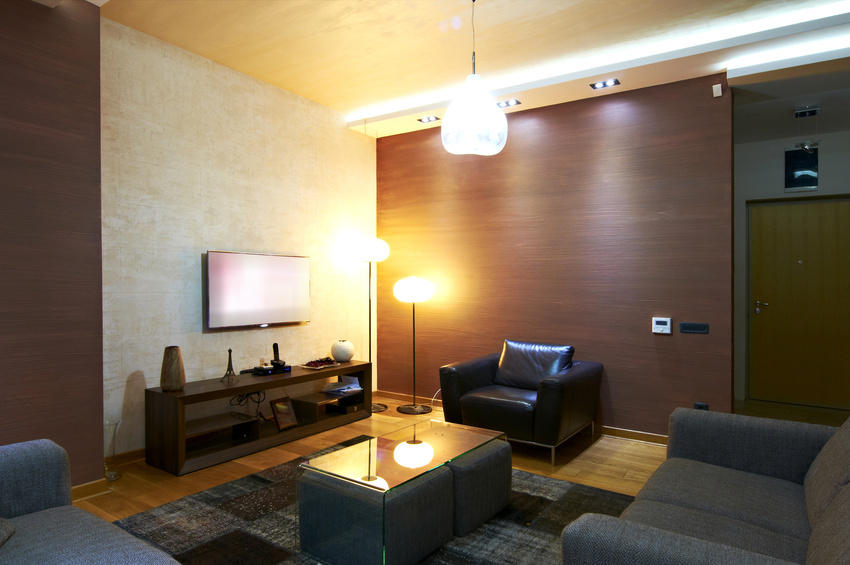 It's amazing how many living rooms are hampered by insufficient or outdated lighting. Brand new lighting, when it's installed properly, can change the entire look of a room, bringing out its true beauty and elegance. Consider installing trendy pendant lights, which can be controlled with dimmer switches to create both task and ambient lighting. Most decorators start with three pendant light fixtures for a standard-sized living room, placing them strategically throughout the room to create the perfect balance of light and shadow.
A stunning living room makeover doesn't have to be a major overhaul. By focusing on just one element - such as the lighting, the windows, or the furniture - it's possible to completely transform a living room and make it into a decorator showplace.