It's natural for the bride and groom to want everything to be perfect on their wedding day, especially the decor. If the wedding has a general theme - for instance a traditional wedding or an autumn wedding - coming up with a suitable centrepiece idea might be straightforward. However, there are all kinds of centrepieces that will look beautiful on the tables at any wedding reception.
1
Basic Blooms

Flowers are a classic option for table centrepieces. Anyone who's planning a traditional wedding can stick to simple vases with white floral arrangements for a timeless look. The challenge of choosing flowers is that there are so many floral options available. Brides can also opt to choose flowers to match the colour scheme of the wedding, if there is one, or simply use their favourite type of flowers.
---
2
Floating Candles

Attractive glasses or small vases filled with water make a lovely vessel for floating candles. This is a stylish alternative to using basic candles as a centrepiece. In addition to the floating candles, try putting some decorative pebbles in a glass or vase or placing petals in the water. Anyone planning an outdoor reception will appreciate the extra light given off by the candles once the sun goes down.
---
3
Squash and Pumpkins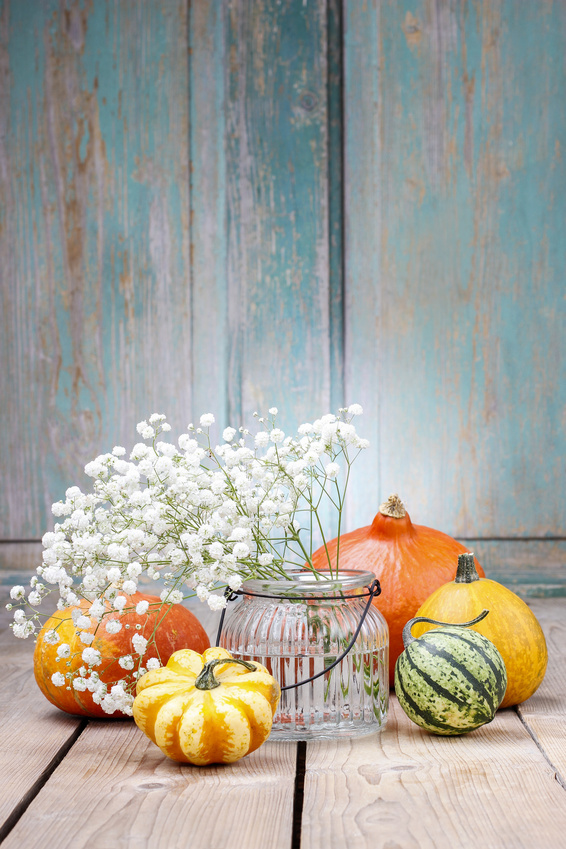 Ornamental varieties of squash and pumpkin look beautiful as centrepieces for an autumn wedding. They can be arranged with other autumnal items, such as berries and fallen leaves. Guests can even be encouraged to take a squash with them when they leave, so they can cook and eat their centrepiece. This is an excellent idea for couples concerned with sustainability.
---
4
Ocean-Themed Centrepieces

For a wedding that takes place on the beach or near the sea, ocean-themed centrepieces can be extremely charming. A combination of items such as seashells, dried starfish, driftwood, and washed-up coral can be arranged stylishly to create a special centrepiece. If candlelight is desired at the tables, glass vases can be filled halfway with sand and seashells and topped with a tea light.
---
5
Sweet Treats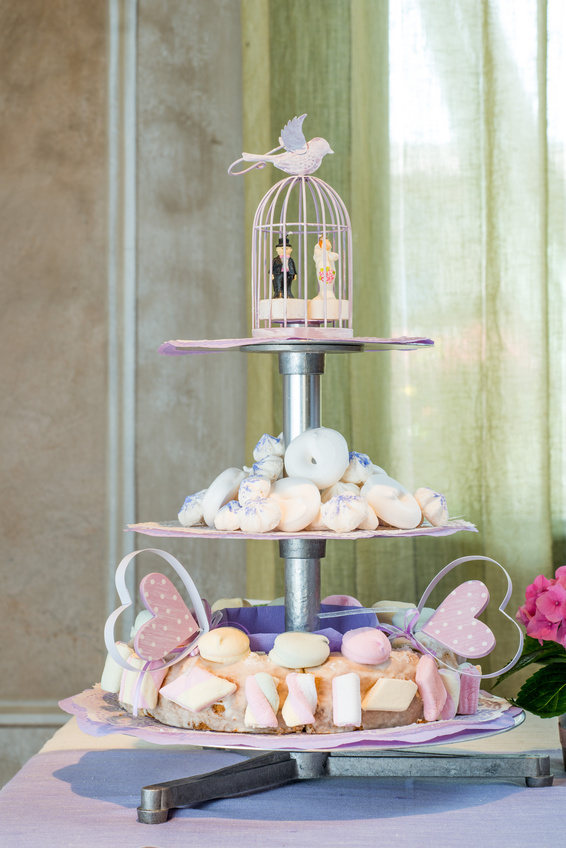 If the couple tying the knot are known for having a sweet tooth, a sweet-themed centrepiece is very fitting. The best way to pull this off is to fill vases with colourful decorative sand or gravel and then stick a number of striped, vintage-style lollipops in it. This will look cute, but not too garish, as long as attractive sweets are used. Even if it's not on every table, it could be a nice idea for the children's table. Try to find lollipops in the right colour scheme for the wedding, or look online to see if they can be custom made.
---
Conclusion
Although the most important part of any wedding is the bride and groom vowing to spend their lives together, it's wonderful if the décor is stunning as well. Any of these centrepiece ideas would add that special something to the tables. If in doubt, go with centrepieces that complement the theme or the colour scheme of the wedding; however, there are no rules against getting creative.