Shopping for a Christmas gift for a toddler isn't always easy. Chances are that the toddler already has his/her fair share of toys, along with specific interests. Board games are an often overlooked but much appreciated activity for curious toddlers who are ready to learn. These games give parents, siblings, and other family members an opportunity to play with the toddler, while the little one builds his/her cognitive skills.
1
Memory Game

This board game - the first for many children - allows them to think critically, improve their memory skills, and search for similarities and differences between pictures. Memory games are available in a variety of styles. When choosing a memory game for a toddler for Christmas, think about his/her interests. Zoo animal memory games are a popular option, and allow animal lovers to find matching pictures of their favourite animals. Alphabet memory games help teach toddlers how to recognise letters and match uppercase letters with lowercase letters. You can also choose a memory game inspired by a favourite TV show or movie, including Thomas the Train or Doc McStuffins.
---
2
Puzzles

These entry-level board games offer a variety of educational benefits, from recognising shapes to coordinating thoughts and actions. Whether the toddler wants to put together puzzles of Disney princesses, under-the-sea creatures, trucks, or other interests, you can find the right style to spark excitement. Consider a peg board puzzle, which features small pegs on each puzzle piece, making them easier for small hands to pick up. Alternatively, a cube puzzle sits on a board and features square pieces that can be put together to create different images and shapes.
---
3
Hello Sunshine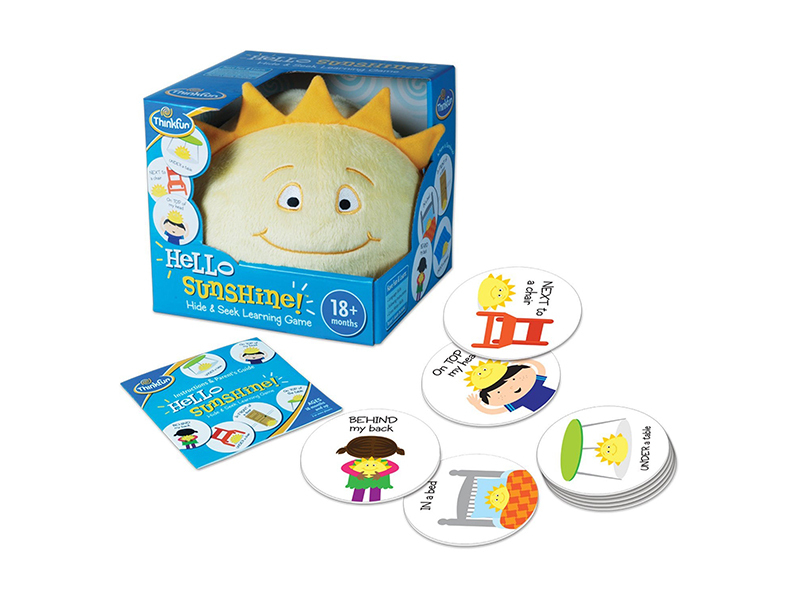 Hello Sunshine is an educational board game inspired by the classic game of hide and seek. Designed for ages 18 months and older, Hello Sunshine comes with a large, plush sunshine, 18 cards with hiding places, instructions, and a parent's guide. The premise of the game is simple enough for toddlers to understand. Each player takes turns selecting a card which tells the player where to hide the sun, using both images and text. Then, the other players try to find the sunshine. Toddlers will learn positional words including on top, below, next to, and more.
---
4
Thinkfun Roll and Play Game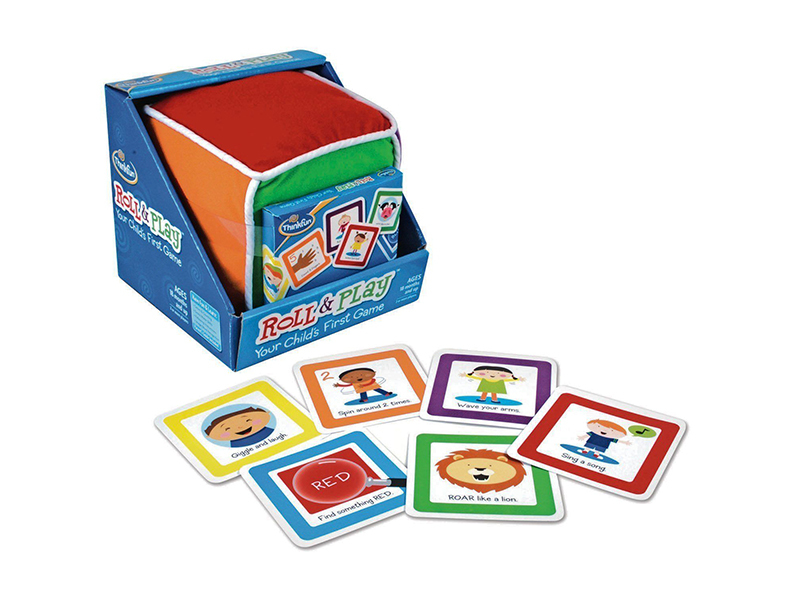 Also designed for children 18 months and older, Thinkfun's Roll and Play Game provides several educational opportunities for toddlers. Players roll a cube that features four colours and then select a corresponding card that matches the colour selection. Each card has a specific action on it. Toddlers may be challenged to point to body parts, make animal sounds, count, identify colours, or perform specific actions like waving hello. This well-rounded game offers fun for the entire family and allows toddlers to show off their many newfound cognitive and motor skills.
---
5
Richard Scarry Busytown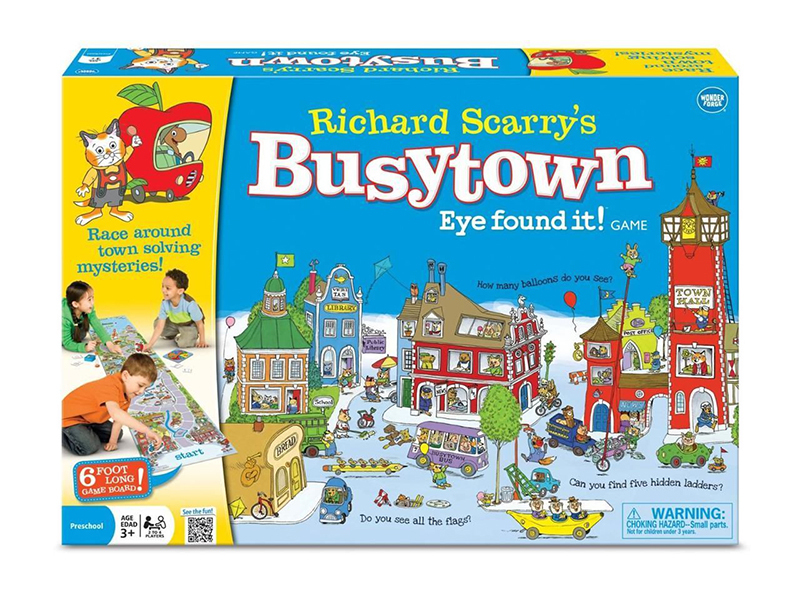 Prolific children's author Richard Scarry offers a number of games inspired by his most popular books. These board games are ideal for toddlers ages 3 and up. Richard Scarry Busytown allows players to search for hidden objects all over the colourful board game. Toddlers can practise their problem-solving skills to unravel mysteries and work together to solve problems. The game includes the game board, four movers, a spinner, tokens, cards, and other accessories that allow older toddlers to play, think, and learn.
---
Conclusion
Toddler play does not always have to revolve around the newest toys. Introducing toddlers to age-appropriate board games allows them to think, be creative, and have fun with family, friends, siblings, or caregivers. Finding these top five board games for toddlers is simple on eBay, and toddlers can take versions of their favourite games with them via electronic devices such as tablets.Evaluate these games, and consider which one will leave the toddler in your life wanting to play and learn.