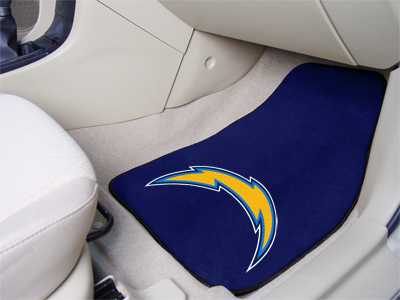 Even though cleaning the mats and carpeting in a car may not seem as essential as maintaining the engine, it can actually be the difference between a well-maintained vehicle and one that is in definite need of some care. The good news is that cleaning the carpets and mats in a car is not a very difficult job. One needs to know, however, which cleaners to use in order to obtain perfect results.
Some of the most popular tools buyers need to make the interiors of their vehicles look like new include vacuum cleaners, chemical cleaners, such as sprays and foams, and brush cleaners. By learning more about these tools and how they should be used, buyers are able to refresh their cars in no time.
Tips for Cleaning Car Mats and Carpeting
It is a fact that automotive mats and carpets tend to collect dust and dirt more quickly than home carpets. With regular care and cleaning, however, buyers can retain the values of their vehicles and enjoy pleasant driving environments at all times. Before cleaning a car mat or carpet, one should organise the interior of the vehicle by picking up anything that may be lying on the carpet.
Removing the floor mats and/or carpets is the next step. Shaking them properly is a good idea because this is the best way to remove pieces of dirt and debris. Using a special car vacuum, a user should reach under the seats and pedals. He or she can also use the vacuum cleaner to eliminate small dust particles from the mats and carpets. With a carpet cleaner and a brush, a buyer should clean the carpet slowly and methodically until it is spotless.
Cleaners for Car Mats and Carpeting
The products used for cleaning are important to the final results, so buyers should make sure they buy high-quality cleaners that are not too harsh for carpet. There are five different types of cleaners that are essential to the process.
1. Spray Cleaners
Spray cleaners are one of the most popular types of carpet cleaners for cars, primarily because users do not have to use any water to clean the interiors of their vehicles. Some of the spray cleaners that are available on the market, such as Turtle Wax, for example, contain advanced cleaning formulas that keep carpets cleaner for longer periods of time by repelling dirt. All car cleaning products contain chemical cleaning agents, and this means buyers should research the ingredients whenever possible in order to determine whether they are suitable for their specific carpets or mats.
2. Liquid Cleaners
Liquid cleaners eliminate the dirt and dust from carpets and mats by making a foam when combined with water. They are preferred by many users because they work in a way that is similar to shampoo. They are very easy to use, and they leave mats and carpets spotless and infused with a refreshing smell in most cases. One popular product is the Deep Clean Carpet Detergent produced by Hoover, the vacuum cleaner manufacturer. It is available in various bottle sizes and is suitable for most types of carpet.
3. Foam Cleaners
The advantage of using foam cleaners for car mats and carpeting is that one can apply the product directly to the fabric without having to mix a detergent with water. Dry shampoo foams are also available, and the advantage of using these is that they can easily emulsify and separate the dirt from the carpet fibres. Dry shampoo foams are actually used as a combination of vacuum dirt extraction and foam cleaning. This is a good choice for car owners who do not want to get their carpets too wet in the course of the cleaning process. The Gunk Carpet and Upholstery Cleaner produced by Radiator Specialty comes as a foam, and it is a good option for a variety of materials that can be found in the interior of a car, including vinyl, upholstery, and carpeting.
4. Vacuum Cleaners
Vacuum cleaners for cars are portable tools that can help owners keep their cars free of dust particles. Most of the models are cordless, and some of them are even bagless. Since portable vacuum cleaners are very small in size, car owners can even decide to keep them in their vehicles at all times. This kind of device is also useful when it comes to preparing car mats and carpets for cleaning. Vacuuming before cleaning can eliminate most dirt particles and pet hair and make the cleaning process much easier.
Buyers who want to buy portable vacuum cleaners for their cars may find it difficult to choose suitable models. Some of the factors to take into account include the power, suction, and dust separation. They also have to choose between bagged and bagless vacuum cleaners. The chart below illustrates the advantages and disadvantages of bagged vacuum cleaners and bagless vacuum cleaners for cars.
Type of Vacuum Cleaner

Pros

Cons

Ideal for allergy and asthma sufferers

Low maintenance

Requires replacement bags and filters

Not always easy to tell when the bag is full

Eco-friendly

No need to buy bags

It is easy to see when the bin is full

Filters require regular cleaning

Exposes the user to dust when emptying the bin
The dust capacity of the vacuum cleaner is another factor to consider. A buyer should also pay attention to the type and number of batteries a portable vacuum cleaner requires. Some of the models that are more powerful come with rechargeable batteries and battery chargers.
5. Brush Cleaners
Car brushes come in a wide variety of sizes, and buyers can use them on their own or in combination with shampoos or cleaning foams in order to clean the carpets and mats in their vehicles. Buyers should think about investing in high-quality brushes and other cleaning tools that can last for many years. Some useful features include adjustable, angled heads and flow control.
How to Buy Cleaners for Car Mats and Carpeting on eBay
In some cases, the number of available cleaners and cleaning accessories can be overwhelming, and it is easier if you can shop for everything in a single location. One of the best options for doing that is eBay. The number of car cleaning products available on the site makes it easy to find what you need in a short amount of time without ever leaving home. You can easily compare prices in order to find the best possible deals on everything you buy.
Start your search by typing the description or name of the item you are looking for into the search bar on any page. If you have a very specific keyword phrase in mind, such as foam carpet cleaner, you can use it to speed the search even more. When you have found the product you want to buy, read the product description carefully and take a look at the seller's feedback, as well. If you want to save money on the shipping fees, try to find a vendor located in your area.
Conclusion
Cleaning the mats and carpeting in a car and keeping them spotless requires the use of several products. From foam cleaners to portable vacuum cleaners and brushes, various accessories are needed, and car owners have to make quite a few choices when shopping for cleaning supplies for their vehicles. Some of the factors to take into consideration include the quality and safety of the products. Buyers should consider multiple options before purchasing any specific products.
Comparing different products and finding the best deals is easy when one decides to shop for car cleaning supplies on eBay. The website boasts an intuitive search feature that makes it easy for shoppers to find what they are looking for in a matter of minutes. Local automotive stores and some discount stores carry a more limited inventory of car cleaning supplies, as well.
Car Mat Cleaner|Carpet Cleaner|Foam Carpet Cleaner|Portable Vacuum Cleaner|Car Cleaning Brush