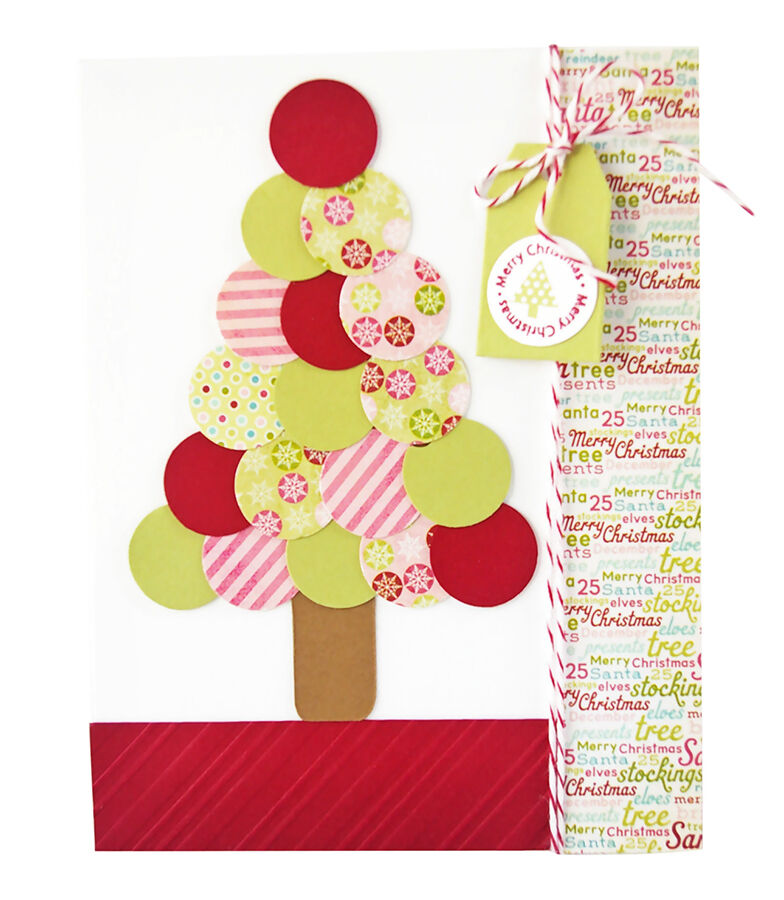 Crafting may be commonly thought of as an activity for kids, but adults can have fun crafting as well. In fact, there are many household items that adults can craft in under a day. Below are five craft ideas that require little skill, a small budget, and a big imagination.
Handmade Cards
Handmade cards make a wonderful personalised gift for any occasion. They are memorable, simple to make and cost-efficient. They are also eco-friendly. When crafting a handmade card, it's important to capture every element of the occasion and to include some special touches.
Traditionally, handmade cards are crafted from paper or cardboard; however, these materials are best for birthdays or fun holidays such as Halloween or New Year's. Special occasions like anniversaries, Christmas, Hanukkah, weddings, or baby showers warrant softer materials such as vellum, silk, fabric, and tissue. These materials pair best with glistening ribbons, metallic ink, and fragrance. Harder materials like plastic, paper, or cardboard are best paired with bold paint or ink and glitter. Hard cardstock and paper are easier to cut and shape. Lighter material such as silk, lycra, or vellum may require special scissors to prevent rips or tears.
An example of a handcrafted adult Valentine's Day card would include:
A fragrance that the recipient likes.
Special paper such as vellum bonded to stock (gold or silver for a man glued to black stock, or pink and red for a woman glued to white stock).
A special message written in calligraphy ink or printed in a romantic font.
An image on the inside of the card (this image can be printed from an online source or sketched).
DIY Lamp shades
To give the home a quick facelift, add a few handcrafted throw pillows and unique lamp shades. These shades are durable and provide a modern flair to any living room, bedroom, or office. All that's needed is the following:
Old lamp shades
Hand tools – hot glue gun, rope scissors, etc.
Rope
All of these items can be picked up for less than $50, and will yield enough material to create two to four shades (two large or four small). Begin by making a line of hot glue along the perimeter of the shade. Press the rope against the line of glue beginning at the bottom of the lamp shade. Go above this line and create another, following the same step. Allow the lamp shade to dry for four hours. To add a more personalised touch, coat the rope and shade in spray paint before gluing.
Jar Chandeliers
Jar chandeliers are a popular decoration for modern and contemporary homes. These chandeliers are made from 4 oz. clear glass baby food jars. Some first-time moms save their baby food jars and remove the labels and label glue. If you don't have any baby food jars on hand, order them through eBay. This project calls for 18 baby food jars, 7.62 metres of tie wire, and 18 votive candles.
Place the candles in each jar. Next, wrap wire around the mouth of the jar two to three times. Attach the other ends of the wire to the fixture of choice. Since the chandelier contains candles, it's normally used as a low-bearing light fixture or table centrepiece.
Tyre Ottoman
Ottomans add comfort to any living room or lounge space. However, they can cost as much as a lounge chair and, in some cases, more than a settee. For a cost-effective solution, create a spare tyre ottoman. To create one, have the following items on hand:
Spare car tyre (preferably 381 mm)
Two 6mm circles of MDF
Hot glue gun
Screws
Screwdriver
Sisal rope
Sealant paint
Begin by screwing the MDF to the top and bottom of the tyre. Next, pipe the glue around the tyre. Press the rope to the glue beginning around the perimeter. Follow the glue pattern until the tyre is completely covered with rope. Cover the wooden top and bottom with glue and press rope around each one in a spiral motion. Lastly, paint sealant over the rope.
Paper Ball Light Fixtures
In late 2013, paper ball light fixtures became a big hit in homes across Australia. To jump on this trend, gather paper, scissors, and string. Follow one of dozens of patterns online to create the look you're after. To add your own twist, use coloured paper or spray the paper ball with different coloured spray paint.