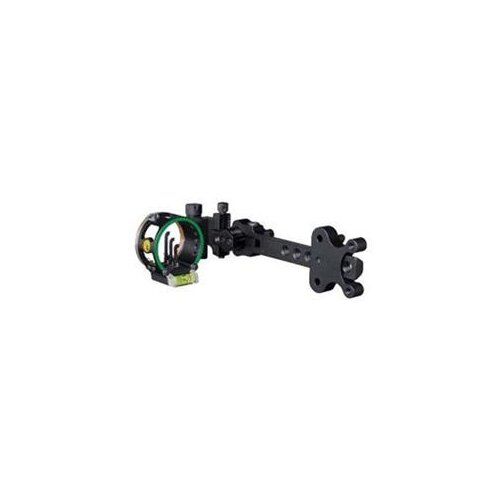 There are many accessories that can be bought for archery although all of these things may not be absolutely necessary. This guide will talk through the important pieces of equipment that are needed before practising archery. No matter what accessories are of interest, they can be found quickly and easily on eBay.
Types of Accessories available
As well as the important accessories that the archer needs to buy, there is a vast range of accessories out there that new or experienced archers may be interested in. Some of these things include:
· quiver
· gloves or finger tabs
· arm guard
· target
· bow stand
These five pieces of kit are important not only to the sport of archery but also to safety and comfort during practice.
Specific Equipment
Quiver
The quiver, which carries the arrows, is an essential accessory that every archer should have.
Most quivers are fitted somewhere on to the archer's body so that the arrows are easy to carry about and reachable for the archer to reload.. Usually a quiver is carried on the archer's back. Some are also fitted so that they can stand upright on the ground. This way the archer will not get tired carrying around the arrows for a long period of time.
Buying a quiver will ensure that the archery experience is more comfortable, but it will also make the sport feel professional during practice, as well as making the user look and feel the part.
Bow Stand
A bow stand is simply a stand in which the bow can be set, instead of it being kept on the users back during practice. This can be useful if the archer is going to be shooting over a long period of time.


If the archer buys a bow stand and a quiver with a stand attached then he will be able to do anything else he wishes without carrying the equipment around. This will allow any archer to maintain energy and perform to their full standard.
Remember, the more upright the bow when it is in its stand, the less bending down will be required to retrieve it.
Gloves/Finger Tabs
Whether gloves or finger tabs are preferred, this equipment could prove very important when practising archery.
Wearing this kit will help to protect the hands when performing. When shooting an arrow, there is a risk of skinning or cutting the hands. At the very least, this could be painful. Be sure to be fitted with the right equipment to prevent this.
As well as for protection, many people think that wearing gloves makes the arrow run more smoothly and delivers a better result. If the archer is unused to wearing hand protection, it may take a while for them to feel comfortable with the change.
Arm Guard
An arm guard is a protective sleeve over the arm in which the bow is being held (not the bowstring). It can be different lengths. Some people prefer an arm guard to cover only the forearm, which is the area most likely to be at risk. Nevertheless, there are arm guards which go further up the arm. There is no correct arm guard to buy; the selection depends on the archer's personal preference.
Similarly to gloves, the principal reason for using an arm guard is for protection from the possible lash of the bowstring. The arm guard will stop the arm from being painfully smacked when you are practising.
Target
Although there are archery practice ranges available, which is advisable for beginners, it may also be an advantage to buy a target of your own.
Doing this would give the archer the ability to practice for longer periods of time, whenever the archer wishes. It would also not be as expensive in the long run.
Having a target would also benefit the archer in the sense that they would not have to travel long distances when they want to practice.
Although it seems like a good move, targets are something that should not be bought straight away, at least until the archer has a basic knowledge of the sport. Spend some time at an archery range first until enough experience is had to practice alone.
Other Archery Accessories
As well as the five main accessories listed above, there are many other pieces of equipment that may be of interest once some experience with archery is developed. Some of these things might be:
· rests
· slings
· strings
· grips
There is a wide variety of equipment available which can be necessary for practising archery; however some is solely for the comfort and enjoyment of the archer. Once the equipment has been decided upon, it can be found quickly and easily on eBay.
How to Buy Archery Accessories on eBay

Now that you know what you want out of archery accessories, you can find these quickly and easily on eBay. While you shop, give thought to bows and arrows.
To start shopping, go to the sporting goods category, followed by archery.

Categories
The categories list on the left side of each page will help you narrow down your listings by item type.

Product Finder
Use the archery accessories Finder to quickly narrow down item listings by brand and condition (new or used).

Keyword Search
Search eBay listing titles for specific words. For example, if you want to find new archery accessories, type the keywords "archery accessories new" (without quotation marks) into the search box. Click, "Search title and description" to expand your results. Visit eBay's Search Tips for more tips on searching with keywords.

If you can't find exactly what you want, try browsing eBay Stores or tell the eBay Community what you're looking for by creating a post on Want It Now. Alternatively, use the save a search option on My eBay and eBay will email you when a matching item becomes available.
Remember to check out the Deals page if interested in bargains.

Buy Archery Accessories with Confidence
Make sure that you know exactly what you're buying and understand how eBay and PayPal protect you.
Know Your Item
Read the details in the item listing carefully.
Remember to add delivery costs to your final price. If you're buying a high value item, check that the seller will insure it until it is delivered to you.
If you want more information, click the "Ask seller a question" button on the seller's profile or the "Ask a question" link at the bottom of the item listing page.

Know Your Seller

Research your seller so that you feel safe and positive about every transaction.

· What is the seller's feedback rating?

· How many transactions have they completed?

· How many positive responses do they have?

· What do buyers say in their feedback?

· Do they offer a money-back guarantee?

· What are the terms and conditions?

· Are buyers positive about the seller?

Most top eBay sellers operate like retail shops and have a returns policy.

Conclusion

Now that we have gone through some of the essential accessories for archery, the archer should have a better idea as to what equipment is of particular interest.

Match the equipment to the specific type of archery.

Remember to consider safety equipment. This could ensure safety during practice and add to the archer's enjoyment of the sport.

No matter what equipment has been decided upon, it can usually be found quickly and easily on eBay.