Modern smartphones can do everything from browsing the Internet to navigation to keeping their owners entertained with silly games for hours on end. However, all those functions are useless once the battery charge runs down. An external battery pack provides an opportunity to charge a mobile phone while on the go, even if there isn't a power outlet in sight. Here are five of the best portable battery packs for charging a mobile phone on the go.
1
Xiaomi MI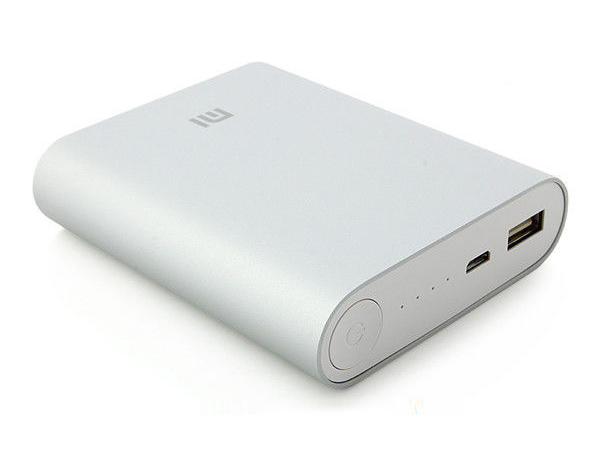 Produced by the up-and-coming Chinese technology company Xiaomi, the MI charger uses batteries produced by LG and Samsung to store electrical energy, ready to charge a mobile phone when it runs out of power. Simply connect the dead device using a USB cable and the Xiaomi MI will restore it to full power in a few hours. The anodised aluminium design of this high-capacity charger is very elegant, particularly considering the relatively low price tag. The Xiaomi MI has a total capacity of 10,400 mAh, which is enough to charge an iPhone 5S several times.
---
2
Jackery Giant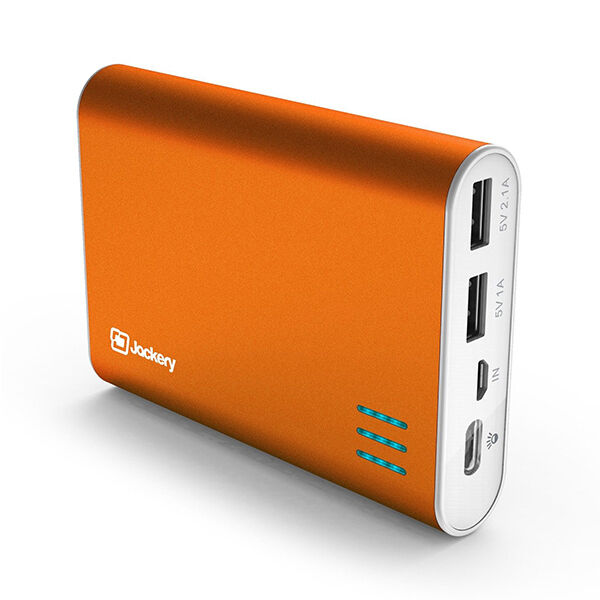 As the name might suggest, the Jackery Giant is bigger, heavier and more cumbersome than some other external battery packs. However, it also has many benefits. It can charge a Samsung Galaxy S4 from almost nothing to nearly full in as little as two and a half hours. It also has a high capacity of 10,400 mAh. As an extra benefit, the battery inside the Jackery can hold its charge for up to six months, which means it's always ready to go. The standard casing is elegant silver, but there is also an option for bright orange, which makes this battery pack stand out.
---
3
Lumsing Power Bank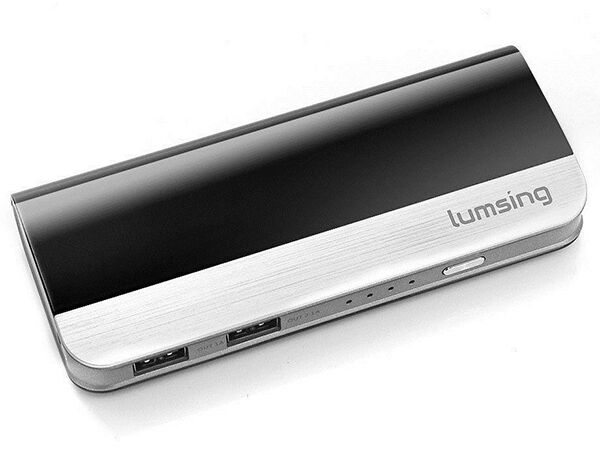 Lumsing offers two options in its Power Bank range: a surprisingly affordable 10,400-mAh external battery pack, and a smaller 6,000-mAh option. Both feature an elegant brushed-aluminium design. The smaller PBJ-6200 Lumsing Power Bank weighs less than 185 grams and can charge an iPhone 6 in just one hour. It can accomplish this two to three times before running out of power.
---
4
Juno Power Hue Plus
Looking for an external battery pack with a cute design? The Juno Power Hue Plus has curved edges, a big, clear LCD display showing how much power is left in the battery pack, and a choice of five different brightly coloured casings. It has two USB ports available for charging devices, including mobile phones, tablets, and other units. The capacity is 9,900 mAh, and the device weighs a little over 250 grams.
---
5
Eton BoostBloc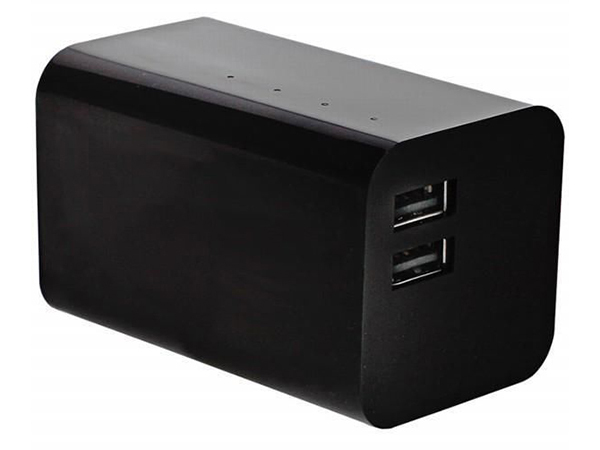 For buyers who just want a simple, lightweight battery pack to slip into their purse, the Eton BoostBloc is a good choice. It usually retails at a slightly higher price than other battery packs, but it packs an impressive 6,600 mAh into its small size. The Eton BoostBloc can charge two USB-connected devices at once, while the indicator lights on the top show how much power is left.
---
Conclusion
When buying an external battery pack from an
online retailer
, consider how much each device weighs compared to the amount of charge it can hold. Other considerations, such as design features, could also be important for buyers who are looking for a
portable battery pack
with as much style as their mobile phones.