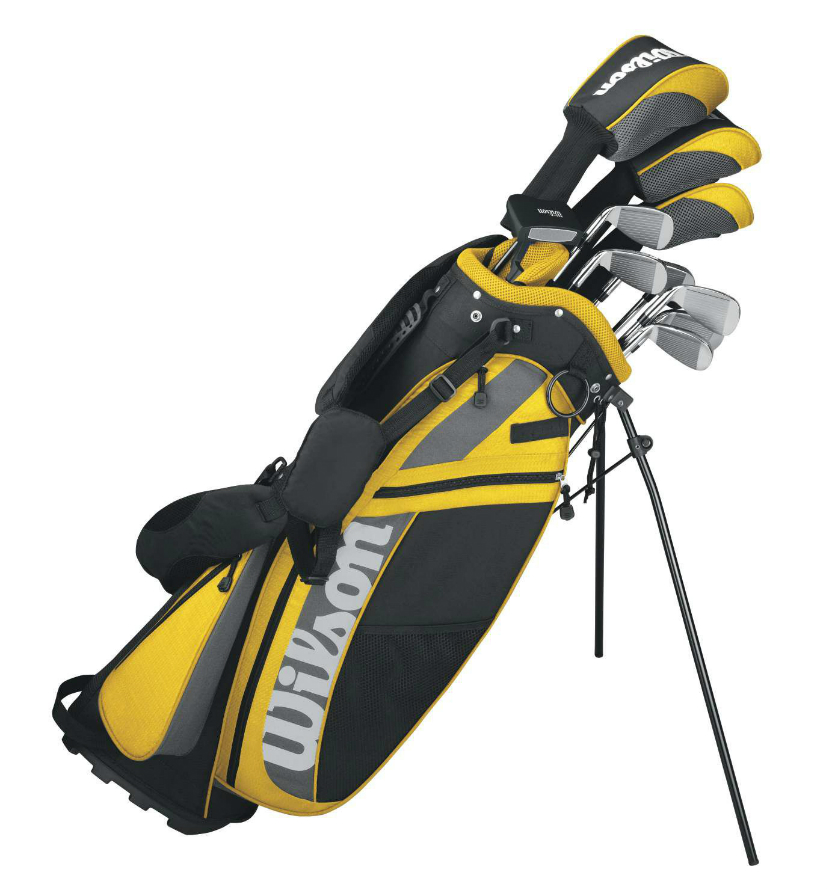 Golf's origins are shrouded in the mists of ancient Scotland, where many people enjoyed the game throughout the Middle Ages. The form and rules of the game varied widely, but the goal was the same: golfers hit the ball from one location to the next, with as few hits as necessary. It was not unusual for a game to span several villages. Today, most golfers recognise that this beloved sport is the game of choice for millions of people worldwide. Practice, skill, and club choice are elements that contribute to the golfer becoming a better player. For many people, buying expensive new golf clubs is not an option, but purchasing used golf clubs is a viable alternative. It is important to consider a number of factors when purchasing used clubs, such as club type, brand, value, condition, price, authorised sellers, and local sellers.
A Brief History of Golf Clubs
Even before the Middle Ages, the first golfers created their own clubs made of sticks with a wooden head, with Scotland producing most of these wooden golf clubs. Golfers even made their golf balls out of wood. In the 19th century, Americans began to compete with the Scots in the manufacture and design of the wooden golf club. The golfing industry first introduced iron clubs in the 20th century. By the 1970s, the industry saw great scientific progress in the design of clubs, beginning with the graphite shaft. The game of golf, along with the equipment, and scope has completely changed since Allan Robertson, who is widely credited as being the first golf professional, stepped onto the Scottish links in the 1840s. Robertson would not recognise the golf club, golf ball, or even the links of today.
What to Consider When Buying Used Golf Clubs
Because the clubs themselves can make a big difference in a golfer's game, it is important for golfers to purchase the clubs that are right for them. While one brand or style of golf clubs may be perfect for one golfer, another golfer may actually play worse with that same set of clubs. There are several factors golfers should consider when shopping for clubs, whether new or used, including the material of the clubs and the quality as well as which types of clubs are essential.
1: Select the Type of Golf Club
While seasoned golfers most likely know which clubs they should have in their golf bags, neophytes may not be nearly as knowledgeable. To play the best game possible, golfers need 12 different types of clubs. Each of these clubs has a unique shape, which allows the golfer to achieve certain swings. For example, a putter is used once the ball is on the putting green. Its wide, flat head gives the golfer the best control when aiming for the hole.
| | |
| --- | --- |
| Type of Club | Purpose |
| Driver | Teeing off |
| Wedges | Short, high shots when a golfer is near the green or in a sand trap |
| | Guiding the ball into the hole once it is on the green |
| | Hitting the ball long distances while in the rough |
| | Achieving longer distance with a shot |
In addition to having a complete set of clubs, golfers need to know when and how to use each club. The irons, for example, are used after tee-off, but before the golfer makes it to the green. There are eight irons in total, numbered two through nine. Golfers should know that the lower numbered irons should be used for longer shots and the higher numbered irons should be used for making shorter shots.
2: Select the Right Club According to Body Type
The optimum choice in buying golf clubs is to have them fitted properly to the golfer. A custom set is sized perfectly for the golfer's height and swing preferences, which may result in an improved golf game. While this may not be in the budget, especially for new golfers who are not even sure they like the game, golfers can still play a great game with stock clubs if they know how to find the clubs fit their body best.
While it may be tempting for new golfers to purchase an entire set of clubs made from the same club manufacturer, this may not be the wisest choice if they want to get the best scores possible. A putter from one brand may be nearly perfect for a golfer while the driver from that same collection may not fit the golfer as well. For this reason, golfers should visit local golf specialty stores and ask for a professional's help in selecting the right clubs. Golfers should take note of the club manufacturers and names so that they can start hunting for those same clubs used and, thus, at a much lower price, online.
3: Choose Golf Club Materials
In general, clubs are made of graphite, steel, or titanium. These materials have their fair share of pros and cons, and it is important to be well-acquainted with all types. Becoming familiar with the various materials commonly used in golf clubs can help buyers select the material that can help them improve their game.
Graphite Golf Clubs
Graphite golf clubs feature shafts made from graphite. They are lighter in weight than steel clubs, which allows golfers to add some speed to their swing. The added speed results in additional distance and fewer strokes on each hole.
Steel Golf Clubs
Steel golf clubs are not very expensive, which is why they are great for beginners and those on a budget. They are heavier than both titanium and graphite clubs. This means that the golfer gets an extra workout if he or she is carrying the clubs from hole to hole and results in less distance with each shot.
Titanium Golf Clubs
Golf clubs made from titanium shafts are lightweight, strong, and more elastic than steel and graphite. Because of its superior qualities, a graphite golf club costs quite a bit more than the same type of club in steel or graphite. Golfers can achieve longer shots using a titanium club, which is why they are preferred by many golfers.
4: Know Used Golf Club Pricing
Used golf clubs, just like new golf clubs, come in a variety of price ranges depending on the quality of the club and the material it is made from. Prospective buyers can use the PGA Value Guide to determine the average prices of many of the popular golf clubs so they know whether the asking price is a fair price or not. Users of the PGA Value Guide simply enter in a golf club brand and a club model. The guide then provides detailed information about that club and the value as well as the average prices for trading in that club in excellent, good, and fair condition.
5: Know Which Accessories Are Essential
Golfers who are looking for used golf clubs to add to their collection may not need to consider additional accessories, but those building a complete set of clubs need some additional equipment before they can begin playing the game. A golf bag is of utmost importance to protect the clubs and allow golfers to transport them easily from one hole to the next. In addition, golfers need golf balls, golf tees, ball markers, and golf club covers.
Buying a Used Golf Club on eBay
To search for used golf clubs on eBay, go to the site's home page and type 'used golf clubs' into the search box. Next, refine the results by club type, brand, and shaft material. If you already know which brand or type of club you are looking for, add that information to the search criteria for a more refined search. For example, searching for 'used putter' only shows listings for putters.
Before making a purchasing decision, read through each listing carefully to confirm the club in the listing is the one you want. Also, review all photos to ascertain the condition of the club because the price of a used golf club varies according to its condition. You may want to contact the seller to ask additional questions.
Conclusion
The game of golf brings great pleasure to its participants. Without a good golf club, however, the perfect swing can be side-lined. The good news is that most people can afford a good golf club, even on a budget, and the most expensive club may not be the best club for all individuals. Prospective buyers should consider used golf clubs on eBay to get the most value for their money. After familiarising themselves with the five factors to be considered when shopping for a used golf club and determining which clubs are best for them, prospective buyers should use eBay to find great deals on used golf clubs at great prices. While on the site, buyers should also shop for any additional accessories they may need.