Everybody wants to show up to a costume party with an original and inspiring costume. Indeed, a glut of unoriginal banana outfits and sheet-based ghosts are enough to put the dampener on any social gathering. Consumers desperate to impress may have the jitters themselves before a
Halloween
party that is supposed to scare the kids, but fortunately, there are still a few bright ideas. There are five great fancy dress costumes that partygoers should be aware of, and many require almost no effort to prepare.
The benefits of a complete costume
A complete costume is an infinitely better choice than one comprising many separate components.
Zombie costumes
are relatively popular thanks to a number of pop culture staples, but most require a large amount of effort, such as applying makeup or finding accessories and tools. The best costumes are always simple, because having to expend too much effort on a costume is a sure way of ensuring that it stays locked in the wardrobe instead.
1
Disney characters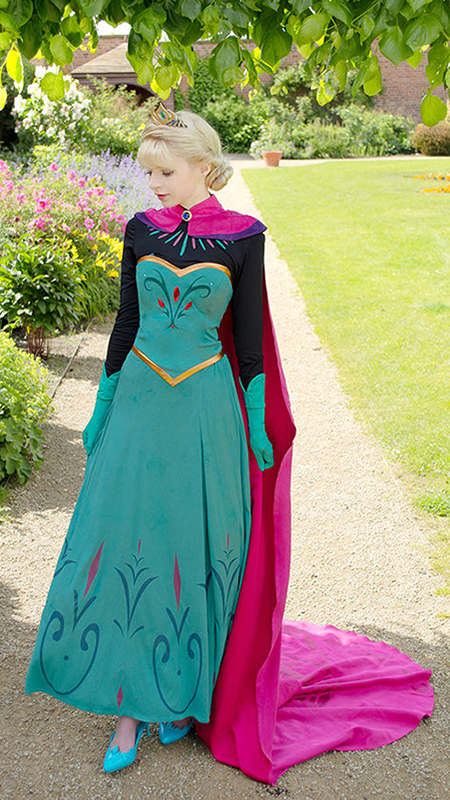 With the likes of "Frozen" making a killing at the cinema, Disney characters are as popular and relevant as ever. Iconic Disney characters are instantly recognisable and are especially amusing to children when sported by an adult. A classic Disney costume, such as Alice from "Alice in Wonderland" or Snow White is sure to raise a smile, but there are plenty of contemporary options too. Popular Disney costumes from recent years include the dark flowing robes of Maleficent from the 2014 film with Angelina Jolie or a white, green, and purple all-in-one Buzz Lightyear costume from "Toy Story."
---
2
Superheroes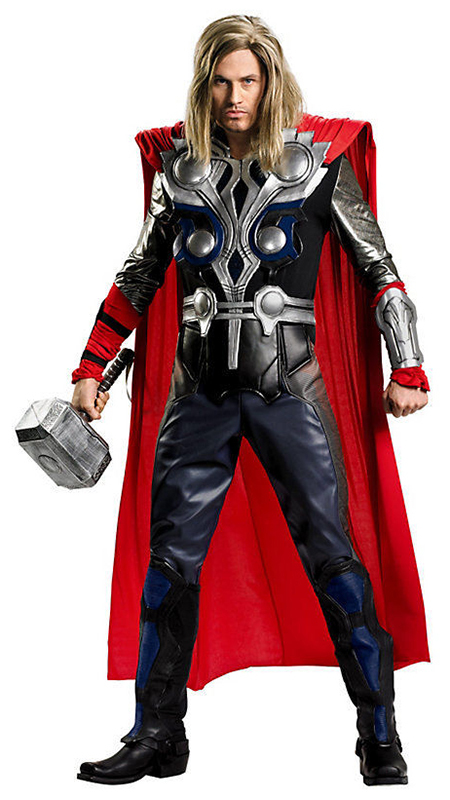 Comics have always been popular with a subculture of collectors, but gluts of recent films have made the likes of Spider-Man and Captain America more popular than ever. A Spider-Man costume requires relatively no effort to wear, usually comprising of a simple bodysuit and a mask, with the best also incorporating gloves and boots into the iconic red-and-blue suit of the famous Web-Slinger. Popular female options include the sleek Black Widow outfit from the popular "Avengers" film, and the instantly recognisable red-and-gold Wonder Woman outfit with a star-spangled skirt.
---
3
Video games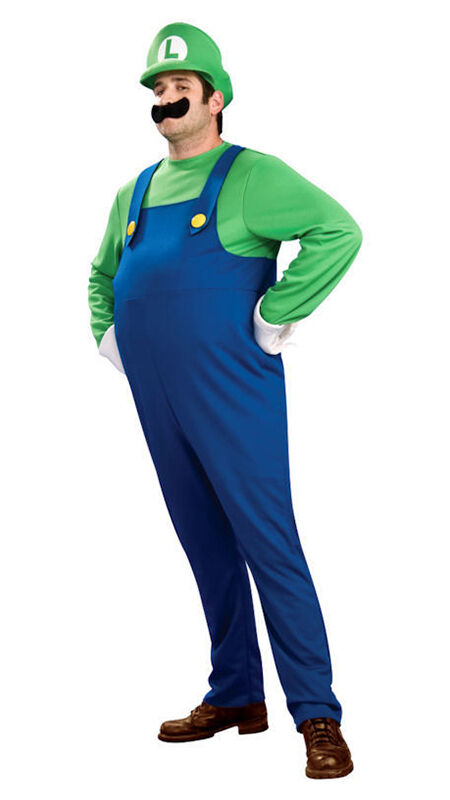 A relatively recent addition to fancy dress, many video games characters are instantly recognisable to Millennials. The most easily recognisable characters from video games include the dungaree-sporting moustachioed brothers Mario and Luigi from Nintendo's groundbreaking range of games, the green-garbed Link from "Legend of Zelda" games, and Sonic the Hedgehog, a look easily achieved in costume form with a blue bodysuit and a simple mask.
---
4
Movie staples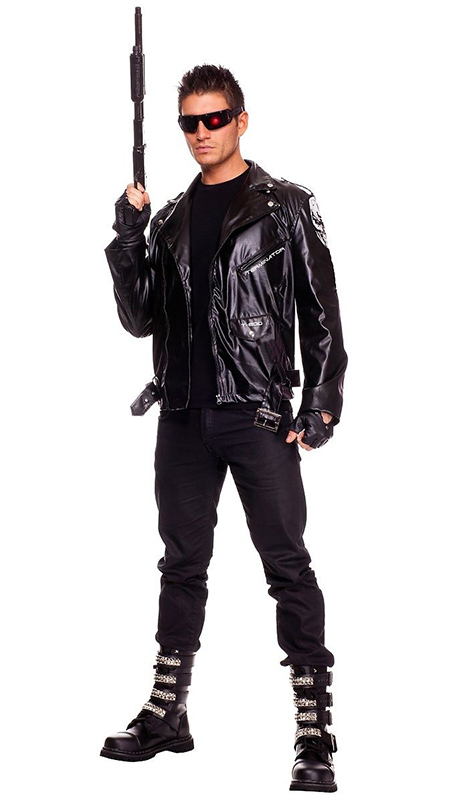 Popular Hollywood movie staples always make great costumes, with cult classics from the 1980s particularly popular amongst young adults. A "Ghostbusters" costume that is complete with overalls, the iconic Ghostbusters patch, and a lightweight proton pack is an instant attention grabber. Other popular film characters include Oompa Loompas from "Charlie and the Chocolate Factory," and of course, a terrifying Terminator from any of the popular films in the series. With the release of "Terminator 3," this outfit is also perfectly suitable for ladies too, as the primary antagonist in the film was a T-X machine played by Kristanna Loken.
---
5
Pirates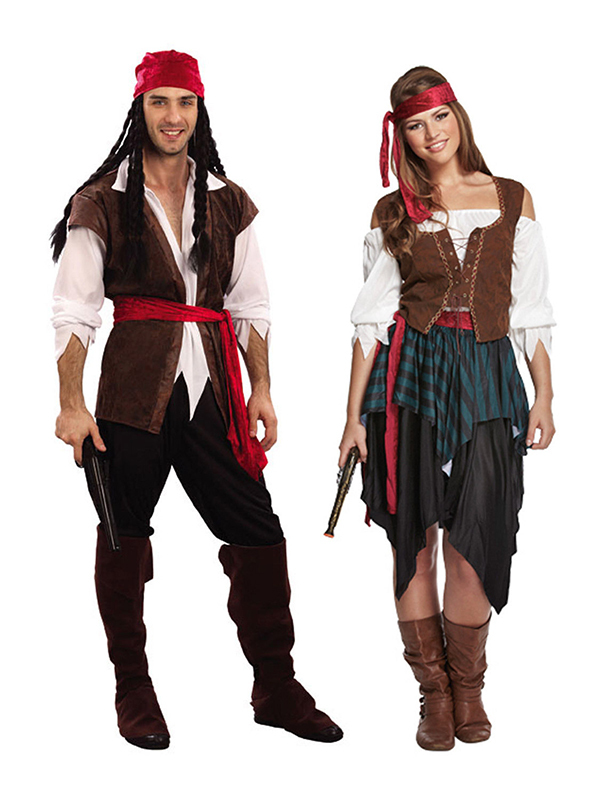 Popular with kids and adults alike, pirate outfits are a great choice for a large group of people as there are plenty of different outfits in myriad different styles available, allowing for the assembly of a unique pirate crew. Male pirate outfits often incorporate comical fake limbs, such as hooked hands and wooden legs, and obviously, pirate hats adorned with skull and crossbones are a simple way to make the costume come to life. Pirate outfits for women are similar but often come with long flowing gowns and dresses too. Consumers that really want to liven up their outfit may even be interested in a few props, such as an inflatable parrot or a rubber cutlass.
---
How to buy fancy dress costumes on eBay
Whether you are an avid cosplay fanatic seeking a fancy new outfit or simply a fancy dress novice looking for an original idea, you can find a huge selection of eye-catching outfits on eBay. Simply find the search box located on any page, then type in the name of the costume you have decided upon, such as "pirate costume" or "superhero outfit". With the simple-to-use filters, you can quickly find the perfect costume just for you, and get ready to enjoy your next fancy dress party with just a few clicks of the mouse.