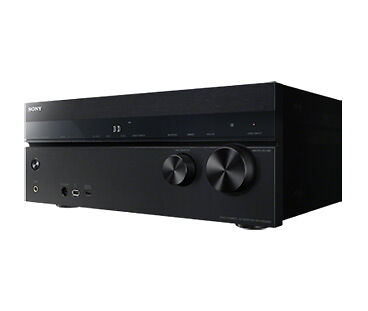 Audio receivers are electronic devices used to power various forms of amplification around a house. Audio receivers are commonly connected to hi-fi and home cinema systems, and offer the user a much more powerful volume output than the speakers integrated into televisions or radios. Another benefit of using a receiver is the quality of sound that can be achieved.
Although there are many modern receivers available to buy, more and more people are searching for vintage units. There are a number of reasons for this, and the following guide shall examine the 5 features buyers should look for when searching for vintage receivers. This guide will also detail on how to find a suitable vintage unit on eBay, as the site has a large selection of new and used receivers for sale at very low prices.
Vintage Audio Receivers
Vintage audio receivers can be used to connect different audio and video systems to amplification, such as speakers. Buyers should be aware that vintage receivers will not have the same connectivity as modern units, and there are a number of modern devices that will not be able to sync to a vintage audio receiver. However, there are plenty of reasons why people choose vintage units over modern receivers, and the following are 5 features buyers should look for when browsing.
1 – Inputs and Outputs
This refers to what devices can be connected to the receiver, and what forms of amplification it in turn can be connected to it. Vintage receivers use only analogue inputs and outputs, meaning the device and amplification has to be connected via a cable or wire. This may limit what devices can be connected, but the majority of televisions, radios and games units sold today have A/V connection, which is found on most vintage receivers. Buyers should look for vintage models with as many inputs and outputs as directly relates to how many devices can be connected and amplified at once.
2 – Tubes
As with vintage guitar amps, nearly all vintage audio receivers utilise vacuum tubes to amplify the sound of the signal being processed. Modern audio receivers use solid state technology, and while this form of signal processor is much lighter and easier to maintain, it does not produce the same quality of sound as tube systems. Vintage units that use glass tube systems are famous for their soft and warm tone, and although many modern manufacturers have tried to replicate this sound, none have been successful.
Buyers interested in purchasing a vintage receiver should look only for those with vacuum tubes, and it is advised that they contact the seller for information regarding the tubes condition. These components can last a lifetime, but are delicate and will break if the receiver is not properly cared for. To request information regarding the tube system, simply use the 'Ask A Question' feature located towards the bottom of a listing's Item page.
3 – Wattage
The power of an audio receiver is measured in watts, and the wattage is directly related to the maximum volume output and the overall quality of sound. Buyers are advised to buy the unit within their budget with the highest wattage possible, but they should also be aware of the output limit of their amplification. If the amplifier cannot handle the power being sent to it, the sound will become distorted and fuzzy.
4 – Bandwidth
Sound is measured in frequencies know as Hertz (Hz). Low sounds such as bass register at the lower frequencies, whereas high sounds like treble are at the other end of the spectrum. The human ear is able to process frequencies between 20Hz and 20kHz, and a lot of music will utilise the majority of the frequency range. Because of this, it's important for buyers to search for receivers that can reproduce the entirety of the frequency range that can be heard by humans. Buyers should look for receivers that have been tested at 20Hz – 20kHz. This will ensure that the unit has excellent bass and treble qualities.
5 – Casing
Whereas many modern audio receivers are encased in hard plastic or metal, the majority of vintage units have a wooden casing. This may seem like a minor detail but vintage receivers that are housed in wood tend to be better built than their modern counterparts. The wood reacts better to vibrations from the sound, and provides more protection to the inside components in the event of the unit falling or being dropped.
Many users associate the simplicity of vintage receiver designs with the high quality of sound. Manufacturers today spend more and more time focussing on equipping their devices with the latest technology, but in the 60's, 70's and 80's engineers would spend most of their time fine tuning the sound of the device. Wood casing is also extremely aesthetically pleasing, and works well in most rooms. The casing can be sanded, varnished and painted to suit a room's décor.
Searching for Vintage Receivers on eBay
All buyers are advised to use eBay for their audio needs, and the site has an excellent selection of vintage electronic devices. eBay's extensive database of users means new receivers are constantly being listed, and buyers will find these devices are sold for lower prices than those found on specialist websites.
· To start a search for a vintage receiver, first head to eBay.com.au and click on the Shop By Category tab found to the left of the search bar. Next, click on the Electronics heading, and on the following page scroll down and click on Vintage Electronics link. When the Vintage Electronics listing page has loaded, type Vintage Receiver into the search bar and press enter.
· The more information a buyer has about a desired model, the easier it will be to find and buyers should enter as many details about the unit into the search as possible. Buyers should use the 'Brand' filter to list vintage receivers made by Pioneer, Sony and JVC.
· Buyers can also choose to list Used vintage receivers only, and clicking on the 'Condition' filter found in the 'Categories' table does this. Used receivers will be sold at much lower prices, but as with the tubes, buyers should request information about the unit's condition by using the 'Ask A Question' feature. It's also a good idea to check out the seller's history, and see how other eBay users have rated them. Sellers with large amounts of negative feedback should be avoided.
· The eBay Deals section of the site contains a large number of audio equipment for sale at reduced prices, and it's a good idea to always check here before placing a bid on the main site. Buyers may find vintage receivers or related products on offer, and to access the relevant section simply click on the Deals link found at the top of the page, followed by the Audio title in the Electronics tab. Buyers can then browse through the various items on offer.
Conclusion
People choose vintage audio receivers over modern models mainly because of the unique sound quality they produce. Vintage receivers may not be able to connect to as many electronic devices as modern receivers, but modern receivers cannot produce the warm and soft tones that come from using a vacuum tube system.
Buyers need to be aware of the above features when searching for a vintage unit, as these influence quality, performance and price. It's always a good idea to contact the buyer and ask them some questions regarding the condition of the receiver, and this can be done using the 'Ask A Question' feature found on the item page.