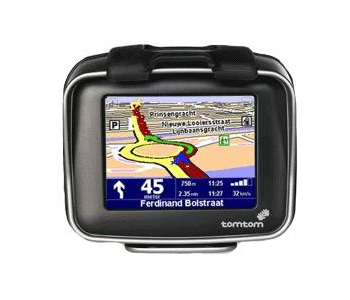 Sailors, fishermen, as well as captains of ships and boats of all sizes have continued to benefit owing to advancements in nautical technology, and the advent of marine GPS systems has only helped. Marine GPS systems help people at sea, primarily with navigation, although some new models contain a slew of other features.
Looking for and buying marine GPS systems is not difficult. While buyers can turn to brick-and-mortar shops that stock boating supplies, they also have the option to search through websites like eBay where they have the ability to scout through various boating deals. Irrespective of from where a marine GPS unit is being purchased, knowing which features to look for is crucial, and buyers should start by identifying the type of marine GPS unit they require.
1. The Design
People looking for marine GPS units have three basic design alternatives from which to choose, which include handheld GPS units, chartplotters, and GPS-enabled computers.
Handheld Marine GPS Systems
Handheld marine GPS units are typically small, and they are among the cheapest that buyers can expect to find. These devices are quite simple to use, and while they may not offer too much internal memory, good models come with the ability to use external cards that can be used to store extra maps. Handheld marine GPS units are good to be used alongside paper charts, and their portability means that they can be used on land as well. Handheld units tend to be battery operated, so this is something buyers need to take into account, and most good models offer data transfer capabilities through the use of USB cables.
GPS Enabled Computers
Some people favour using GPS enabled computers to help them with navigation and other aspects, and one of the key benefits of doing so is that users can carry out their waypoint and destination planning with relative ease. In addition, a computer can help users access more relevant seafaring information in comparison to handheld devices or chartplotters, and computer systems also work better when it comes to storing and keeping track of just about any kind of information.
Chartplotters
Chartplotters are typically more expensive than their handheld counterparts, and these marine GPS units offer the distinct benefit of overlapping GPS coordinates onto nautical charts made available in digital formats. These units tend to come in varying screen sizes and screen resolution. They come with some kind of external antennae, require to be mounted in one place, and rely on the use of electronic charts.
Charts for Chartplotters
Chartplotters rely on using a database of electronic charts and the accuracy of these charts plays a crucial role in the accuracy of units using the charts. The accreditation of these charts, or the lack thereof, plays a role in establishing how a chartplotter is rated, and chartplotters that use charts that are not accredited by suitable governmental bodies are referred to as Electronic Charting Systems or ECS. Chartplotters that use charts accredited by relevant bodies, like the International Maritime Organisation, are referred to as Electronic Chart Display and Information Systems or ECDIS.
Chartplotters, buyers should know, require data in specific formats. A chartplotter can use two types of Electronic Navigational Charts, or ENCs, which are vector charts and raster cards, and the table below helps to illustrate the differences.
Chart Type

Characteristics

Vector

Comes in the form of region specific cards

Use data from database to create facsimile of charts

Reduce need to save data

Can help identify features like depth, obstructions, port information, buoy data, and more

Raster

Typically CD-ROM based

Creates pictures of paper charts

Accuracy of GPS positioning depends on projection type and reference system

Used with larger chartplotters
Vector cards, sold typically in regions, give users all relevant information in regard to the given region. However, buyers need to bear in mind that these regions can vary from publisher to publisher.
2. Screen Size
Screen size is an important aspect to consider when buying a marine GPS system because the screen size almost always has a direct bearing on how cheap or expensive any given unit is. When it comes to handheld marine GPS units, buyers can expect to find models that start at around the 3.5- to 4-inch mark; and when it comes to chartplotters, buyers have the option to look for units that offer screens as wide as 15 inches. Since space is not usually a constraint when installing marine GPS units, opting for larger screen sizes is suggested if the budget permits, given that larger screens offer better detailing, and in most cases, better overall functionality as well.
3. Fish Finding
A number of marine GPS units now come with inbuilt fish finding capabilities. Buyers can expect GPS fishfinder models to deliver accurate real-time information in regard to the movement, density, and size of marine life in the vicinity, be it shallow water or deep; and some models are even capable of giving species-specific information. The fish finding feature incorporated in marine GPS units relies upon using sonar to find suitable fishing spots or fish, which is done by using a transducer.
4. Safety Features
Newer models of marine GPS units are known to incorporate newer technologies, and most marine GPS models offer users more than just navigational help. Many marine GPS units come with various safety features included to help users as, and when, required, which include weather solutions that are capable of warning users about oncoming rough weather, man overboard buttons that allow users to mark particular spots easily in the event that anyone falls overboard, digital compasses and waypoint icons to make navigating the old-fashioned way easier, and auto guidance abilities to further simplify things.
5. User Friendliness and Reliability
Marine GPS units should be easy to use and units that come with steep learning curves are best left alone. Handheld marine GPS units, for example, are ideal for people who do not require too much from their marine GPS units, and they offer easier access as well as portability. Reliability is an important aspect to be looked into as well, given that a malfunctioning or faulty marine GPS unit can lead to problems in the middle of nowhere. Buyers also need to establish if they prefer battery powered units or those that run on direct sources of power.
Buying a Marine GPS Unit on eBay
eBay buyers are presented with numerous options when it comes to buying marine GPS units. These alternatives include handheld GPS units as well as chartplotters, and some of the popular brands that buyers get to choose from include Garmin, Lowrance, Magellan, Furuno, Hummingbird, and Raymarine. Given the number of alternatives on offer, it is suggested that buyers search through as many alternatives as possible, as this helps to narrow down the offerings based on budgets as well as features.
eBay users are given the ability to look for used marine GPS units, and buyers who wish to save some money can definitely make it worth their while by searching through the used alternatives on offer. Buyers should know that postage and packaging costs that they have to bear vary from seller to seller, and while some sellers may rely on the weight of orders to calculate these costs, some others selling the same products may offer free shipping.
Conclusion
When out in water, in the ocean or large lakes, navigation is an aspect that should not be ignored. Modern day marine GPS units not only help people establish exactly where they are at any given time, they also help people know what is around them, how to get to where they are going, the ideal speed at which to travel, information about tide tables, and much more. Given that there are scores of marine GPS models on sale, establishing some kind of a budget at the onset is suggested, which can then be used to narrow down on suitable options based on the features they offer.
An important aspect that requires a buyer's attention is whether or not a GPS unit in question is completely waterproof. While most good marine GPS units are completely waterproof, buyers can also find cheaper variants that only offer "water resistance" up to a particular level, and these are best avoided.
Marine GPS|Handheld Marine GPS|GPS|Chartplotter|Used Marine GPS