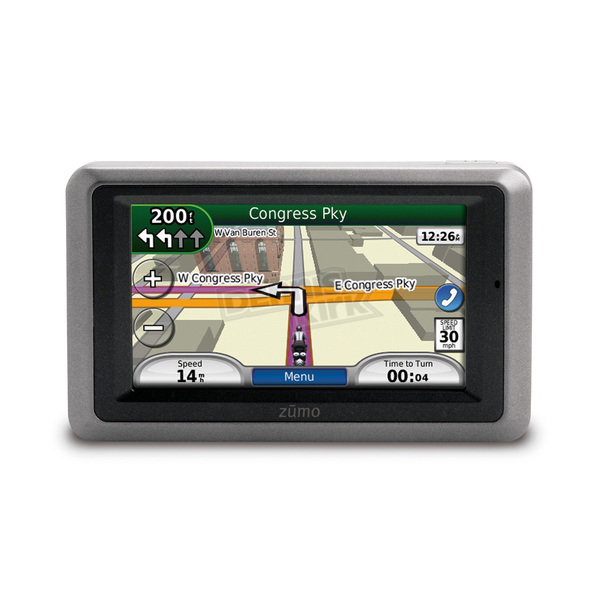 Not many people know what geocaching is, and even fewer people realise that they pass by hidden caches every day. Geocaching enthusiasts hide clues, caches, and trails all over the place, such as street signs in Sydney, mailboxes in Melbourne, or buried 2 metres under dirt in the middle of Queensland. No geocaching experience is complete without some form of GPS navigation to decode the coordinates and find the locations of these hidden treasures.
There are five main GPS products that individuals use when geocaching: handheld units, self-made Lego handheld units, PDAs, tablets, and smartphones. The five possible devices each have their own advantages and disadvantages, and it is up to the shopper to determine which is the best fit. These products can be found in brick and mortar stores as well as online using websites like eBay. The first step to solving the mystery is to find the right accessory for the geocacher.
Features of a Geocaching GPS Product
There are different features that geocachers may be interested in shopping for when looking for the right GPS products. Features like a basemap or a waterproof body may come in handy to the more rugged geocacher, while memory or field note capabilities may be more important to someone who geocaches frequently. Whatever one's preference or style of geocaching, there are all sorts of features from which one can choose.
Features

Description

Field Notes

Allows the user to save customised notes about each geocache

Good for uploading experiences or reviews of a geocache hunt online afterwards

Memory

Allows a GPS device to load all the different topographic maps needed to find the various geocaches one may find in Australia

More memory storage means improved performance and loading speed

GPS devices may allow memory cards for additional memory space

Channels

More channels allow for faster acquiring of satellite signals

The majority of geocaching GPS products use 12 parallel channels

Basemap

Provides the user context when using a topographic map

Ideal for driving directions when geocaching

Available on higher-end GPS devices for an additional cost

Interface Jack

Allows the user to load maps and GPS coordinates directly from the computer

Older GPS devices may need a USB adapter to work with newer computers

Screen Size

While a compact size is ideal for a GPS, the screen size should be as large as possible for ideal use

Colour and backlighting are also ideal, although they use more battery power

Power Source

Cigarette lighter power cables are ideal for on-the-go charging

Should support batteries like AA or AAA during emergencies

Lithium and rechargeable batteries are best for geocaching

External Antenna Jack

Good for geocaching on the road or under heavy tree cover

Strengthens the antenna signal when there are obstacles in the way

Ideal when navigating maps, as buttons can be more confusing than helpful

Rocker keypads allow the user the ability to treat the GPS like a computer without a mouse

Geocaching can get messy

Waterproof feature protects the device from being ruined should it be submerged under water or in mud
There are all types of features to look for when shopping for the right geocaching GPS device. Whether a shopper needs a device that is waterproof, touchscreen, or with more than 10 channels is ultimately up to the shopper's discretion.
The 5 Types of Geocaching GPS Products
As noted, there are five main GPS products that people use when geocaching: handheld units, self-made Lego handheld units, PDAs, GPS-enabled smartphones, and tablets. These five options vary in affordability, features, and accuracy. It is dependent on the individual to determine which GPS product is the best fit for his or her needs.
GPS Product 1: Handheld Units
As the most popular devices for geocaching, handheld units are designed specifically for the sport. These units are made by various brands that specialise in navigation, such as Garmin and Magellan. They can either be fairly affordable or very expensive options, depending on the features available on a particular model. Handheld units are ideal for the devoted geocacher, as their sole purpose is for navigation. These units also comes in handy on camping trips and hiking excursions, so the investment may be very worthwhile for avid outdoorsmen.
GPS Product 2: Self-Made Lego Handheld Units
For the more hands-on geocachers, the opportunity to build their own handheld GPS devices is made possible by the Lego Mindstorms NXT and dGPS sensor. This type of geocaching GPS product is ideal for the individual who wants to make the high-tech GPS accessory part of the geocaching experience. By making a geocache GPS product by hand, with its own puzzles and instructions, the individual gets to enjoy more of a challenge when trying to find the hidden geocaches in an area.
GPS Product 3: PDAs
The PDA is another type of handheld unit, but its sole purpose is not for geocaching. Many people use PDAs for organisation at work and home. Many PDAs offer a GPS feature, and its navigational function is sufficient for those who wish to go geocaching. For individuals who do not spend much time in the wilderness or the outdoors, but who still enjoy geocaching, the PDA is the ideal investment. A PDA provides users the ability to geocache on a whim while also serving as a handy organisational device at work and home.
GPS Product 4: Smartphones
A smartphone is ideal for the individual who wants basic GPS navigation combined with cellular capabilities. Smartphone GPS systems tend to be accurate within 50 metres, which may be too inaccurate for some geocaching, but the smartphone is a smart investment for the casual or urban geocacher who does not plan on needing to use topographic maps to find caches. Many individuals already own a smartphone for daily communication, so this may be the most affordable option. Unlike the PDA, smartphones offer much more than just e-mail and organisational features. The smartphone offers calling capabilities, games, Internet browsing, calendars, alarm clock, and many other functions. For casual geocachers who do not want to invest in a separate device for GPS navigation, the smartphone is the best GPS product to buy.
GPS Product 5: Tablets
Much like the smartphone, tablets offer portable access to GPS navigation and geocaching applications that are capable of storing geocache information, field notes, and other geocaching features for a cheaper price. The larger size of the tablet makes it easier to use than the smartphone, although the tablet cannot be shoved into the back pocket like a smartphone can.
Buying Geocaching GPS Products on eBay
Whatever one's preference, all GPS products for geocaching can be found and purchased in a matter of a few mouse clicks on eBay. The website offers users an easy-to-use deals section as well as search box, where individuals can insert keywords such as 'geocaching GPS' or 'Magellan geocache' and watch results appear within seconds. Users can also filter their search results by specifying price ranges, preferred brands, and new or used condition if desired. Shoppers at eBay can find this search box on every page of the site.
Before purchasing any GPS product, it is in the geocacher's best interest to thoroughly review the feedback left for sellers by previous customers. The feedback feature helps shoppers make informed purchasing decisions since past customers can mention the quality of the product, any shipping problems, and the reliability of the seller.
Conclusion
Geocaching is an amazing pastime because it opens one's eyes to an alternate reality that is just out of sight. With the newfound knowledge of hidden treasures that can be found on the way to work or walking to the store, the monotony of everyday life disappears. Having a GPS device in hand, whether it is a smartphone or a handheld geocaching unit, enables individuals to geocache at any time and place. The five options that are available offer shoppers the ability to choose which GPS products are best for their lifestyles, budgets, and needs.
When shopping for a GPS product, there are certain features that are more necessary than others to geocache, such as an interface jack to directly download maps and coordinates for hidden caches. GPS geocaching devices with all the right features can be purchased in brick and mortar stores as well as online at websites like eBay.
Handheld GPS|Geocaching|Smartphone GPS|PDA GPS|Tablet GPS