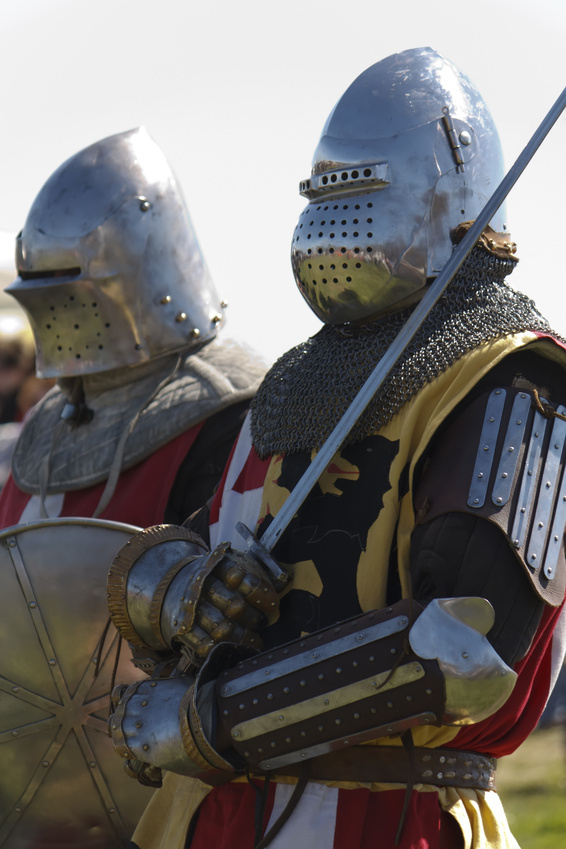 When it comes to shopping for costumes for men, eBay has a great selection of clothing, shoes and accessories to supplement any look. If buying a historical-themed costume is top of the agenda then look no further than the online auction site, eBay.
With its variety of choices on all things fancy dress, it is possible to pick up some great costumes. There are a few choices to be made when it comes to buying a costume, and this guide will highlight five of the most popular historical costumes for men, the features to look out for, as well as how to purchase all the items on eBay.
Types of Historical Costume
The type of costume desired will depend on the individual – most will be looking for some sort of fancy dress costume, but some will require general historical costumes, whilst others will need those that are from a specific theme or era. Here are some details about the top five historical costumes for men:
Western
Whether it's a John Wayne type cowboy or a dirty dozen bandit, there are plenty of choices available when it comes to western costumes. Prices and details vary on each type of costume; some will come with just the basics, whilst others will be complete with hat, holster, fake weapons, and even faux facial hair. There are other additions that can be made to add a greater level of authenticity: fake cigars, neckties and additional weapons for example.
Pirate
The classic pirate garb has had many different versions over the years, seeing resurgence with a number of popular films in recent times. Pirate costumes vary from Jack Sparrow type 'kooky' portrayals to more historically accurate nautical ones, like Blackbeard. Accessories such as beards, swords, eye patches and flintlock pistols will either be bundled or purchased separately.
Medieval
Another one of the most varied options, there's everything from Robin Hood type heroes to kitchen peasants, valiant knights to court jesters. There's such a wide variety that it is possible to accessorise an outfit with almost any additional extras – it's always an option to borrow items from other costumes too.
Gangster
The American gangster look is one of the most iconic looks in popular culture. From the Al Capone style mobsters to the prohibition racketeers, there are plenty of choices and options to customise. Normally consisting of a sharp suit, a hat, thin moustache, Tommy gun and cane will often be the perfect accessories that complete a good gangster costume.
Roman
The greatest empire the world has seen is often fondly remembered in the medium of fancy dress. Roman costumes are normally either that of a gladiator type warrior or a senator or ruler. Swords, sceptres and headgear are often additional extras, but some costumes will have them as part of the bundle.
Key Features
There are a few different aspects to consider when it comes to purchasing a man's historical costume. Making sure that the costume is right is essential for looking great in at the special event. Here are some of the features to look for when buying:
Size
There are many costumes that are available in one size. However, there is a range of more specific sizes available to choose from. There is nothing worse than trying to adjust clothing that is far too big or too tight fitting, so be sure to measure your dimensions and then compare against the manufacturer's specifications. Some listings will provide a table of sizes and conversions, so they are worth looking out for.
Theme
Although the five main historical costumes have been covered, it is worth noting that there are dozens of other options to choose from. There are thousands of Halloween costumes available, as well as those for other occasions. Using the filters on eBay's site is a good way of finding relevant costumes.
Accessories
Purchasing a costume is easy, but getting the additional level of detail can require some work – it is also one of the most enjoyable parts. Some costumes will come with a complete batch of accessories, whilst others will need input from other places. Be sure to read the descriptions on the site to see what is included with each product.
Buying Considerations
When it comes to actually purchasing an item, there are some things that need to be thought upon:
Price
Costumes can vary greatly in price, so it's always a good idea to have a budget in place to work towards. Conduct plenty of research regarding the available options and price ranges before making a decision, and bear in mind the purpose of the costume.
Condition
Buying a costume that is new with tags is a good way of finding one that is just right. However, a more affordable option might be to buy one that is pre-owned. Decide upon a budget and then choose which offers the best value for money based on the needs of the costume.
How to Buy Men's Costumes on eBay
Finding the perfect fancy dress costume on eBay is made easy by the many features that the site has:
Refinement
After navigating your way to the homepage, the fashion section of the site has its own costumes option. Once arriving there, there are lots of different refinements to choose from on the left hand side of the site. Using these can help to narrow down the search, as multiple refines can be selected. There is also a price slider, so that budget adjustments can be made.
Product Pages
After making all the necessary refinements, there will be a list of relevant products remaining. By clicking on one of these products, the product listing page will be opened. This will give a more detailed overview of the product, including a description, image gallery and other relevant information. It will also provide the seller's name and buying or postage options.
Sellers
It is possible to see the seller's information and rating, as well as to contact the seller should there be any questions or issues. When it comes to ratings, customers can see the feedback that other sellers have left when dealing with the seller. This includes a rating as well as comments.
Bidding and Buy Now
Once a desired product has been found, there will be listings that are either registered as auctions or buy it now. Auctions work just like regular auctions; bids can be placed within a time limit, with the highest bid winning. There is the function to place a highest bid, with additional bids can be added if the original one is outbid. 'Buy it now' sales offer the opportunity to buy the product outright. This is a good way of securing an item immediately.
Conclusion
This guide has outlined how to buy costumes for men. Using eBay is a great way to find the perfect costume, and there are so many different options to choose from. The five key historical outfits were outlined as Western, Roman, Medieval, Pirates and Gangster.
There are also accessories to consider, as some costumes do not come bundled with them. Price can differ between all the variations available, so having a budget is important. When shopping on eBay, customers can feel safe and secure when shopping online with the buyer protection programme, helping if things go wrong.