Having a pool at home can be a great benefit. In addition to being a spot to relax in the summertime, a pool can also be a great place to entertain guests or get some exercise without having to leave home. Despite their benefits, however, pools also come with their challenges, such as safety. Pools pose drowning risks for both children and adults who don't know how to swim, so it is important for a homeowner to properly protect a pool area. Installing fencing around a pool can help ensure that a person doesn't inadvertently fall in or enter the pool without proper supervision. There are many types of fencing for safety purposes, and many appeal to different aesthetic tastes. Homeowners can find fencing at local hardware stores or on sites like eBay and install them, or they can call on a local professional for help.
1
Ornamental Fencing

One of the most popular types of fencing used by pool owners is ornamental fencing, which is considered to be the most attractive choice. Ornamental is often very short (often about 1.2 meters tall), with large gaps in the middle of the fence's slats, allowing for lots of air flow between the pool area and the area outside of it. This also allows for views of the pool from surrounding spaces and vice versa. Some of the most popular materials include wrought iron, vinyl, and aluminium. Ornamental fencing is a good type of pool fencing for consumers looking for a low maintenance fence, but a poor choice for those seeking privacy.
---
2
Glass Fencing

Glass fencing is a relatively new trend, and it was created to screen pools and balconies without obstructing views. Glass fencing is installed panel by panel, and many companies offer DIY glass fencing that homeowners can install on their own. Glass fencing often appears seamless, with a metal or plastic bar linking each piece together at the top, so it's a great choice for homeowners who want to minimise the visibility of a fence in their yard. Glass pool fencing also appeals to homeowners who appreciate a sleek and minimalist aesthetic.
---
3
Chain Link Fencing

Chain link fencing is one of the most popular types of fencing today, and it's often chosen because it's more affordable. Chain link fencing is installed by inserting corner posts into the ground, then properly and snugly stretching and affixing a sheet of chain metal to the posts with proper fitting hardware. Chain link fences come in a range of materials and colours, and they are able to be installed both by professional fencing companies and by homeowners themselves, making them a popular choice for the budget-conscious consumer.
---
4
Wood Fencing

Wood fencing is perhaps the most affordable type of fencing available to install around a pool. One of the reasons people choose wood fencing is because it offers a lot of privacy, and also because it often blends in seamlessly to the natural setting around it. Homeowners also enjoy wood fencing because it's customisable; they can paint fences any colour they like, as well as create any shape or stain. Wood fencing has its drawbacks, however, because it requires more regular maintenance than some pool fences, and it experiences a good deal of wear and tear from simply being in an outdoor environment.
---
5
Mesh Fencing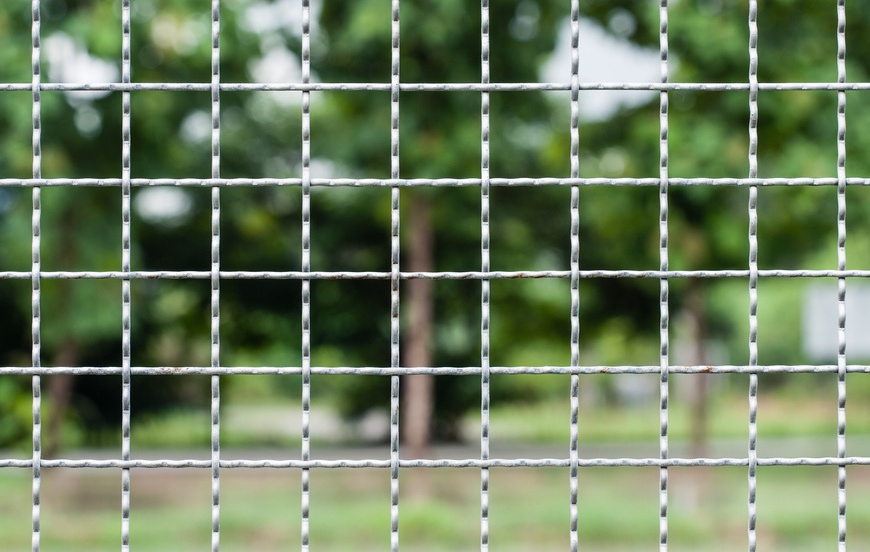 Pool owners looking for a temporary fence for a short-term use (e.g. when a child is an infant) may consider installing mesh fencing into their yard. Mesh fencing is made up of metal stakes and thin, wire mesh stretched between each stake. Homeowners that have young children often appreciate mesh fencing because it is nearly impossible to climb (due to the minuscule spacing of holes within the mesh, as opposed to large spaces in slats or links in alternate types of fencing). Mesh fencing also requires little maintenance because its components are not significantly susceptible to the elements.
---
Australian Pool Fencing Guidelines
No matter which material homeowners choose for their pool fencing, it's important to follow the guidelines set forth by the Australian Government. In addition to ensuring that fences are durable, more than 1.2m high, gated and latched, far from climbable objects, and free of damage, homeowners must also register their pool with the government, and check on any specific rules required, as laws do vary from state to state within the country.