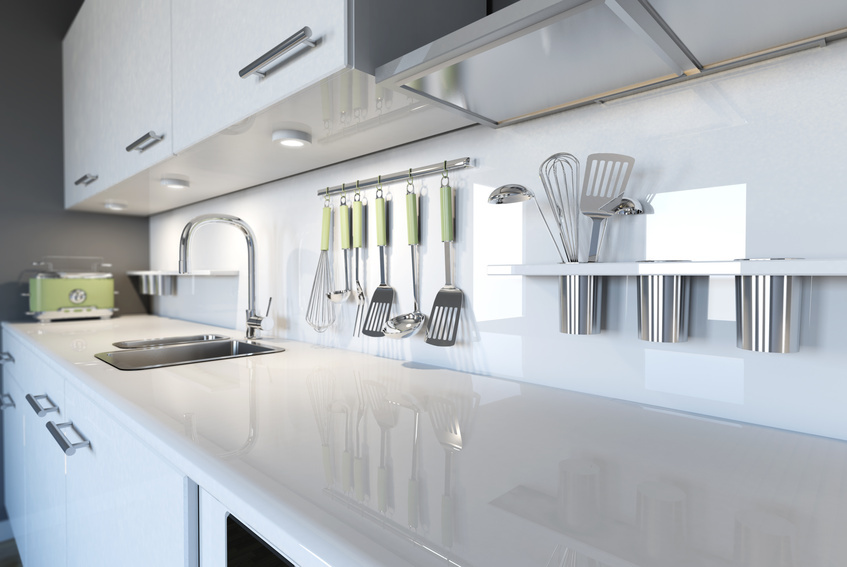 Renovating a kitchen often starts with the cupboards. In fact, just making a few changes to the cupboards can make a big difference in the overall look of the room. Homeowners can get impressive results with simple kitchen cupboard renovation ideas.
1. Paint the Kitchen Cupboards
If the surface of the kitchen cupboards is faded or scratched, it may be time to paint them. Even cupboards that are fairly new and in good shape can benefit from a coat of paint in a different colour when the homeowner is ready for a new look in the kitchen. Some people choose shades that look natural, such as maple or cherry, while others go for their favourite colour.
2. Add or Update Hardware
If the cupboards currently lack any handles or knobs, it's time to add them. Homeowners are often surprised by how much this simple, cheap update can improve their kitchen. Cabinet pulls can range from basic metal or plastic knobs or handles to highly sophisticated options that boast engraved designs. The right choice for this type of kitchen cupboard renovation depends on the budget and preferences of each homeowner. Once the cabinet pulls are purchased, they simply need to be drilled onto the doors. Handles and knobs are readily available in home improvement stores as well as through online retailers such as eBay.
3. Install Lighting
One of the easiest ways to add some class to a kitchen is to install small lights under the cupboards. Both home improvement stores and online stores sell simple lights that homeowners can stick on any surface they want. Hiring an electrician to install cabinet lighting is not always necessary when it's time to add task lighting to the kitchen.
4. Replace Kitchen Cupboard Doors with Glass
If kitchen cabinets currently have solid doors that hide what's inside, replacing them with doors that feature glass can provide a nice, new look. This creates an easy way to display any attractive items inside the cupboards. It's the same concept as a China cabinet, but on a smaller scale. Homeowners can choose to replace all of their kitchen cupboards with glass doors or just a few of them, depending on how many of their dishes they want to show off.
5. Leave the Doors Off
If the kitchen cabinet doors need to be replaced or repaired, it might be less costly to simply take them off. The result is open shelving in the kitchen, which is an increasingly popular choice. Open shelving can make the room look bigger and items more accessible.
Conclusion
For a kitchen that has seen better days, simple renovation ideas can make a big difference. Homeowners considering putting their house on the market may find that such changes enhance sales appeal. And of course, those looking to stay in their home for years to come will likely get more enjoyment out of their kitchen when they update the cupboards.