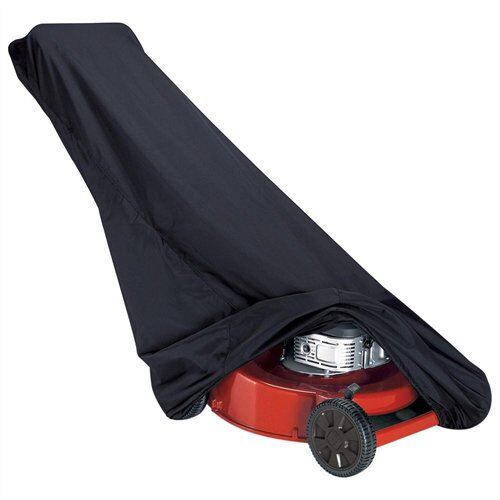 When looking to mow a lawn and tend to the shape of a garden, many choose to use a push lawn mower. They make landscape maintenance a breeze; no matter its size of stature. There are three major types of mower available, those being either fuel, electric or push. Push mowers are the most common type in Australia and can be considered basic yet effective. The luxury of owning a push mower is that it can be turned into a sophisticated piece of equipment, when partnered up with the right accessories.
Accessories make the job of mowing a lawn even easier, and should be looked at as essential purchases by gardening enthusiasts. In order to get a great deal on gardening accessories, be sure to stop by eBay's dedicated gardening tools section.
1. Mulching Kit
A mulching kit is an alternative blading system. It consists of mulching clips and mulching blades, which can be incorporated into the mower. They replace the blade system already inside of a push mower. The purpose of a mulching kit is to do away with bags and compile garden waste more effectively, so that it is easier to dispose of.
Mulching is considered the greenest way to handle cut grass and plants, as it adds an extra level of compression. This means that resulting waste can blend into pre-established compost with ease.
2. Covers
For many, a high-quality lawn mower is a status symbol, and its cosmetic appearance is something that needs to be taken into consideration. Lawnmowers generally don't receive regular use and spend large amounts of time in storage, which puts them at risk of both dust and water damage.
When looking to buy a cover for a push mower, shoppers are advised to buy one that is made from a heavy duty and breathable fabric. This will protect the mower from animal and pet damage, while not allowing moisture to develop.
3. Cord Winder
When cutting an overgrown lawn, there is always the risk of running over the power cable due to how it blends into the grass. When this occurs it can be disastrous and make an expensive push-mower useless. Using a cord winder will make this a thing of the past. It keeps the cord tightly wound and releases more of it only when required, meaning that it won't trail across the grass unnecessarily. It also prevents the cable from encountering knots and tangles, which even though not damaging to the push mower, are time consuming to sort out.
4. Lubricant
A push mower is no different to any other electric or manual gardening tool, its internal parts require due care and attention in order to function correctly. Keeping joints, nuts and screws operating at an optimum isn't difficult; all that's required is a good lubricant. When buying lubricant for a push mower, make sure that it can do one or more of the following:
· It should be able to reach all far corners of the push-mower including crevices, joints and corners.
· It should be temperature resistant, which in turn means that it shouldn't dry out when the push-mower is used heavily.
· It should be able to coat all types of metals and plastics, protecting such materials against both corrosion and deterioration.
Always remember, when it comes to lubricant it is better to use too much than not enough.
5. Bagger
The bagger garnered initial popularity when the first gas powered lawn mowers hit the market. However, it wasn't long until they were redesigned to feature on a standard push mower. The whole point of a bagger is to increase the amount of waste that can be stored. A bagger is perfect for those who have a large surface area to mow, or regularly encounter larger clippings, such as branches.
A bagger attachment extends the amount of time between mowing and the disposal of collected waste. Baggers are especially useful during wetter months, as they shorten the task at hand, and help ensure high quality grass development.
Brands
Gardening tools of all kinds are big sellers online, but less well known is the market for gardening tool accessories. This guide has looked at five that are considered to be must-haves. While there is no shortage of brands developing them, expect to find the following names and more in eBay's gardening section.
· Flymo
· McCulloch
· Bosch
· Qualcast
· ALM
· Briggs and Stratton
· Ryobi
· BMC
· Black and Decker
· Silverline
· Fox
· Cel
· Draper
· Mountford
There is hardly a shortage of push mower accessory manufacturers; the task is finding one that suits your model of push mower. In most instances an accessory will come with a universal set of attachments, making it suitable for use with all models. However, this isn't always the case and shoppers should always note product and brand compatibility prior to purchase.
Buying Used
Gardening can be an expensive hobby, which can make keeping a garden under control a financially strenuous task. Those on a tight budget may want to look towards used variations of the accessories mentioned in this guide. The market for used garden tool accessories is growing, and it allows people to save a small fortune should they shop smartly.
Before buying used push mower accessories, it is advised that shoppers open up a line of communication with the seller. Doing so allows shoppers to ask questions and get a better understanding on the items condition, initially try asking the following:
· Was it purchased from new?
· How old is it?
· Is it still under manufacturers warranty?
· Has it suffered any damage? If so, what?
· Has it been subjected to any repairs?
· Does it come with original sale receipt?
How to Buy Push Mower Accessories on eBay
eBay has a wide selection of push mower accessories available, no matter the type of model they are required for. To start exploring what is on offer, log-on to eBay and select the home and garden category, then the gardening, lawnmowers and push mowers sub-categories. This will bring up a selection of relevant auction listings. From here shoppers can narrow down these results by using the search modifiers to the left of the page.
Those familiar with eBay and its process will be well aware of the savings that can be made. However, guaranteeing such savings is only possible when the order is covered should something go wrong. Numerous payment methods may be advertised on an auction listing, but one in particular stands out. Always choose to complete the checkout process through PayPal, in order to make sure that the transaction is covered under the buyer protection program.
Conclusion
The key tool in making sure that a lawn remains clean and tidy is a fully functional push mower. However, the best way to make the process simpler and get lasting results is to use an array of proven accessories. The top five accessories have been listed in this guide, and are worth their weight in gold when used correctly. Simply put, the push mower accessories listed here are absolute must-haves for any aspiring gardener.
When it comes to garden accessories many retailers claim to be number one, however there is only one who can back up such claim. eBay leads the way in gardening equipment and accessories, providing them at the best prices time after time.