Samsung tablets offer the portability needed for working on that big presentation or fitting a fun game in during a lunch break. While it is possible to just leave a tablet unprotected, the fact that these
electronics
are generally bouncing around in a satchel during a morning commute means that a tablet case is a great idea. Not only do tablet cases offer protection from bumps, scratches, and spills, but they also come in a variety of colours and styles to match the unique personality of the tablet owner.
These Samsung tablet cases are compatible with the
Samsung Galaxy tablet
in various sizes.
1
ACcase Samsung Galaxy Tab 4 Flip Case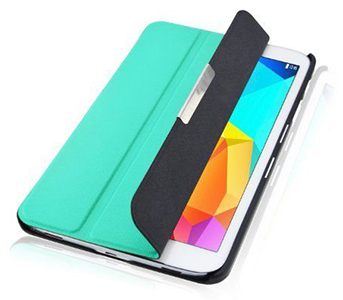 As a cover that can fit up to a 25.6-centimetre Samsung Galaxy tablet, the ACcase flip case is made of a fashionable leather exterior in a variety of bright colours like green, purple and pink. The microfibre lining is made to protect the tablet's screen from scratches, and the fold-out stand that is included on the exterior of the case is designed to use the tablet for either viewing videos or typing.
---
2
Belkin Tri-Fold Cover Stand for Samsung Galaxy Tab 4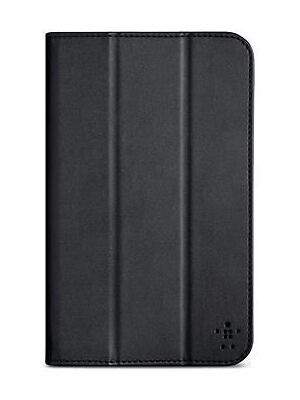 Made to fit the 17.7-centimetre Samsung Galaxy tablet, this cover offers a segmented design for changing the angle of the tablet when it needs to be used for different applications. The tablet can be propped up slightly for ease of use with the keyboard application, or it can be propped up all the way to view a video or full movie. An elastic strap is included with the cover to ensure that it stays firmly in place.
---
3
ScanClassic Samsung Galaxy Tab 4 Cover
Fitting 25.6-centimetre Samsung Galaxy tablets, this cover is made to have a more earthy feel. The wool felt exterior is manufactured in an eco-friendly manner to appeal to those tablet users who get in touch with Mother Nature. There are two sleeves inside of the cover to accommodate both the tablet and a smart phone or USB charger, and the cover comes in a range of fun, casual colours, including orange and yellow.
---
4
Otterbox Defender Samsung Galaxy Tab Case Cover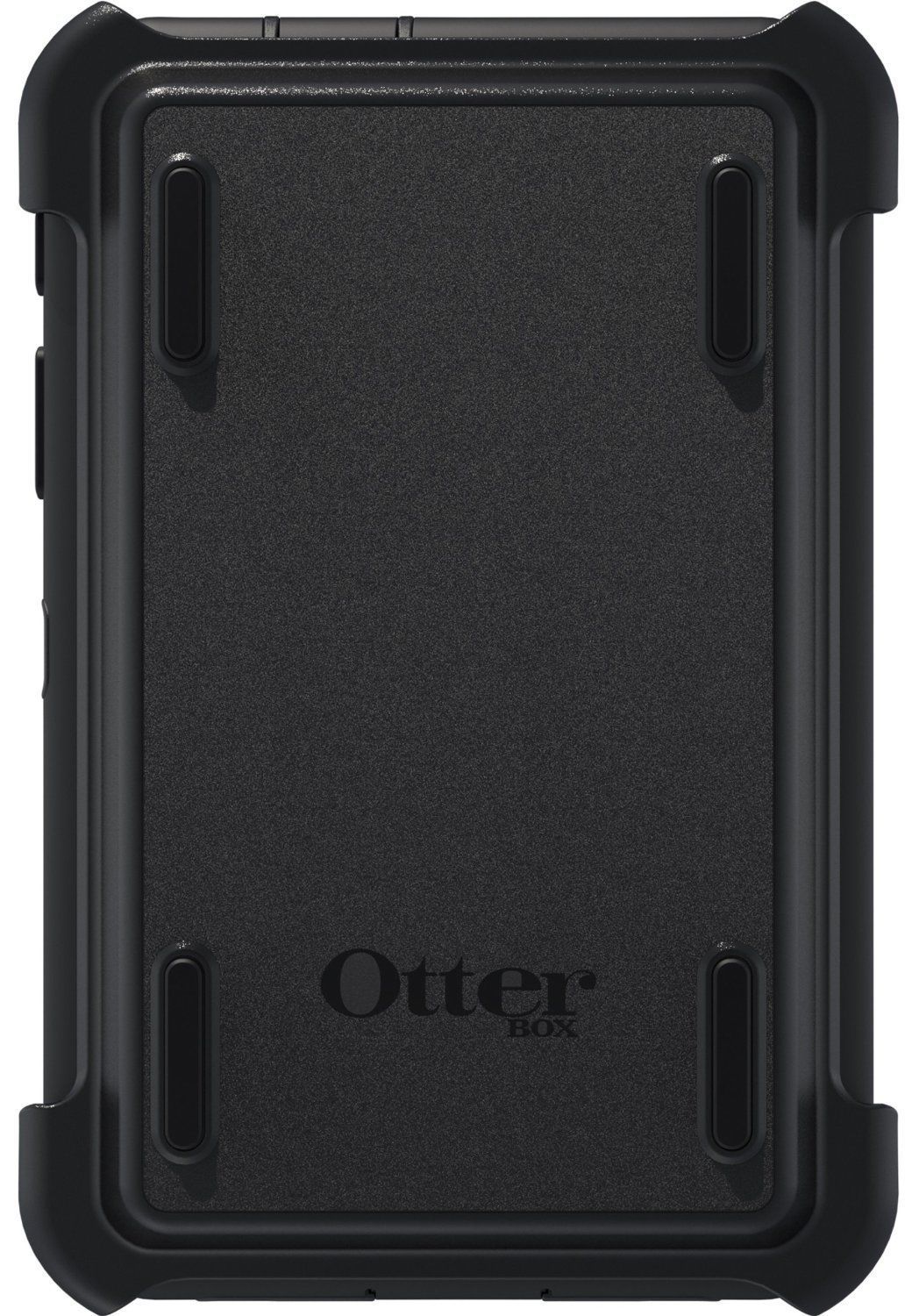 Having already made a name for itself by protecting iPhones from damage, Otterbox has expanded into the tablet arena and offers a case that protects the Samsung Galaxy tablet. Multiple layers provide added protection for users who need to take their tablet into high-impact situations, and the polycarbonate shell covers everything to ensure that the entire tablet is encased for extra protection. As a heavy-duty case, the Otterbox is able to withstand and absorb impacts to keep the Galaxy tablet in good condition.
---
5
Logitech Keyboard Case for Samsung Galaxy Tab Pro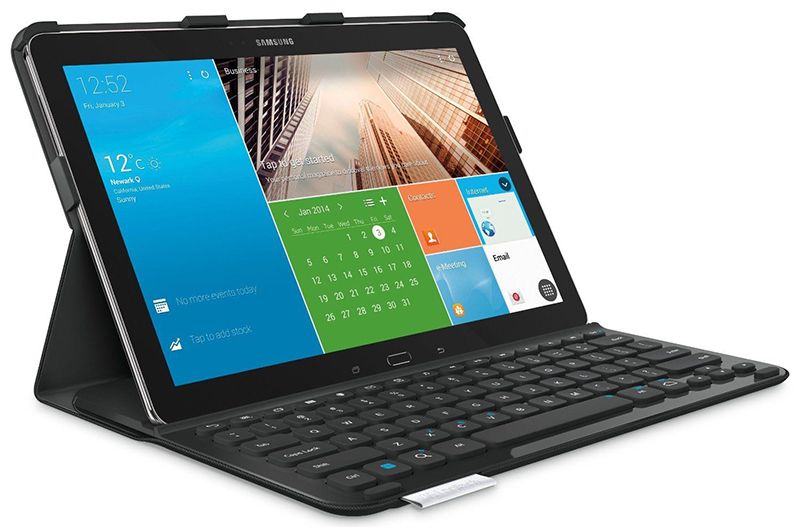 Made for the larger 30.9-centimetre Samsung Galaxy tablet, the Logitech case integrates a keyboard into the design to allow users to turn their tablet into a more functional replacement for a laptop. Since the keyboard is able to sync up with the tablet via Bluetooth technology, there are no annoying wires to worry about. Even with the keyboard integrated into the case, the tablet can be adjusted for viewing videos or for comfortably typing.
---