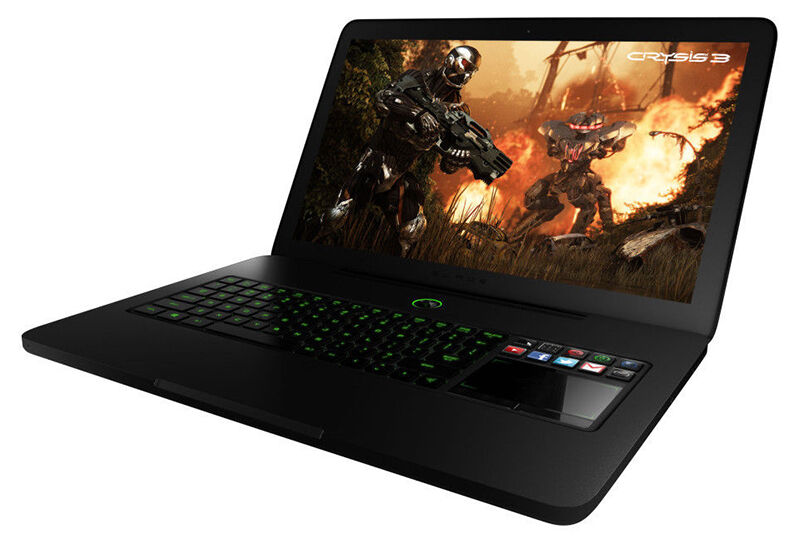 Razer was founded in 2005 by two serious gamers in a basement office in San Diego. The two founders, Min-Liang Tan and Robert "Razerguy" Krakoff shared a passion for gaming, and channelled both that passion and their expertise in the industry (Min-Liang was an intellectual property attorney and Robert Krakoff was the GM of the previous company from which Razer evolved) into a new venture dedicated to gaming and gamers.
Since then, Razer has evolved into a major force in the gaming industry, and their products are known as a product of choice by the gaming community. The Razer PC is known as one of the top choices when it comes to gaming, and there are a number of reasons why.
1. Performance
When evaluating any gaming computer, performance has to be near the top of the list for buying criteria. And this is where Razer has spent a significant amount of time in order to ensure that only the best components feature in their gaming computing platforms. Razer utilises high-end components from Intel and Nvidia to give the best gaming performance possible.
The Razer Blade utilises the Intel Core 2.6 GHz i7 4720HQ processor, and utilises Intel's Turbo Boost technology, which increases speed up to 3.6 GHz, along with Hyper-Threading technology that creates the ability to use up to 8 virtual cores, providing even more processing power.
The Razer Blade Pro utilises the fourth-generation Intel chip (Maxwell) at 2.4 GHz, with the ability to use Turbo Boost technology up to 3.4 GHz. The Razer Blade Pro also features Nvidia GeForce GTX 860M graphics, which provides the ability to play high-resolution games and watch video at high definition.
2. Design
While performance is a top criteria in selecting gaming PCs, design is also very important. Razer focuses on the design of their PCs because design not only enhances the performance of the gamer, but enhances the overall experience itself. Razer PCs combine form and function, and the focus of their design is essential in providing a laptop that's as powerful as a desktop without sacrificing the portability of a laptop.
One key design element of the Razer Blade is the management of heat generated by the processors. The Razer Blades series features very powerful processors that get very hot, which can in turn make the touch surfaces of the laptop very warm to the touch. Razer mitigates this by directing the processor heat away from the primary touch surfaces of the laptop and to areas where the heat can dissipate quickly.
3. Technology & Components
The technology behind performance gaming is critical to the experience, and Razer understands that technology provides an edge to any gamer. That's why they're constantly tweaking the engineering of their systems to get better performance, over and above the components that are installed.
For example, Razer includes the Switchblade user interface with its Blade Pro in order to allow users access to revolutionary features and a custom gaming experience.
4. Portability
Gaming is a community activity, and Razer realises that many gamers want the ability to hang out with other gamers while using their own system. With any desktop system, this isn't really feasible. That's why Razer focuses on the portability of their laptops and gaming tablets, so that gamers can have the best of both worlds, and take their systems to where the action is. Razer takes portability into account with every aspect of its design, even re-designing the internal power supply to make it lighter and smaller.
The Razer Blade is just 1.7 cm thick, and weighs just 2 kg. The Razer Blade Pro, in turn, is just 2.23 cm thick and weighs 2.96 kg, which makes it the most portable laptop in its class.
5. Peripherals
Razer is about hardcore gaming, and that extends past the PC to everything that's used for gaming. Razer doesn't make printers or scanners, but they do make peripherals that enhance the gaming experience, such as mice and keyboards that are specifically optimised for gaming. In fact, the company's genesis began with the development of a gaming mouse that was originally called the Razer.
Razer PCs are meant for serious gamers, and they're built to provide a gaming experience that blends technology, performance and design into a single package. That's what a gaming system is, and why Razer PCs are an excellent choice as a gaming PC.