Outdoor areas on sloped properties can often pose a major problem when it comes to installing lawns, patios, and gardens. One way to create a flat area on sloping land involves building a retaining wall. Retaining walls are structural necessities, but they can also be made into decorative features that add a completely different dimension to the exterior look of a home.
1
Gabion Mesh

Fixing gabion mesh in place at the bottom of a slope allows for the building of an attractive and highly effective retaining wall. The mesh is constructed to form a supporting cage in which a range of materials can be used to provide the bulk of the support needed. Some people decide to place logs inside the mesh, but natural stone is a less-expensive option. Rocks of different sizes can be gathered from the surrounding areas or even salvaged from a home renovation, providing an inexpensive and recyclable alternative.
---
2
Poured Concrete

Poured concrete is elegant in its simplicity. Rather than being transported onto the site individually, the concrete blocks that form retaining walls are created using a series of moulds and plywood forms. Wet concrete is then poured into place and allowed to set. The moulds are then removed, leaving a beautifully smooth and glossy concrete retaining wall in place. The wall can be finished with sealant for added protection from the elements.
---
3
Stacked Concrete Blocks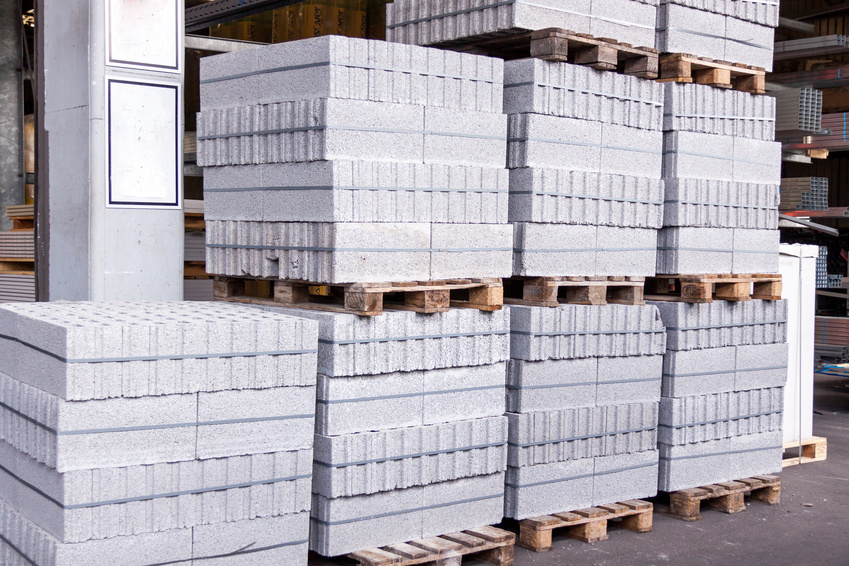 For homeowners looking for a more linear look, stacked concrete blocks can create an attractive and highly effective retaining wall. While breeze or cinder blocks are effective materials for people on a budget, a much more aesthetically pleasing option involves the use of blocks made with pebbles. Each block is fixed in place using mortar, which creates a stark contrast of colours and textures. And because the blocks are relatively lightweight, transportation and the building process are comparatively simpler. Finally, the wall can be finished with the addition of some attractive edging.
---
4
Stacked Stone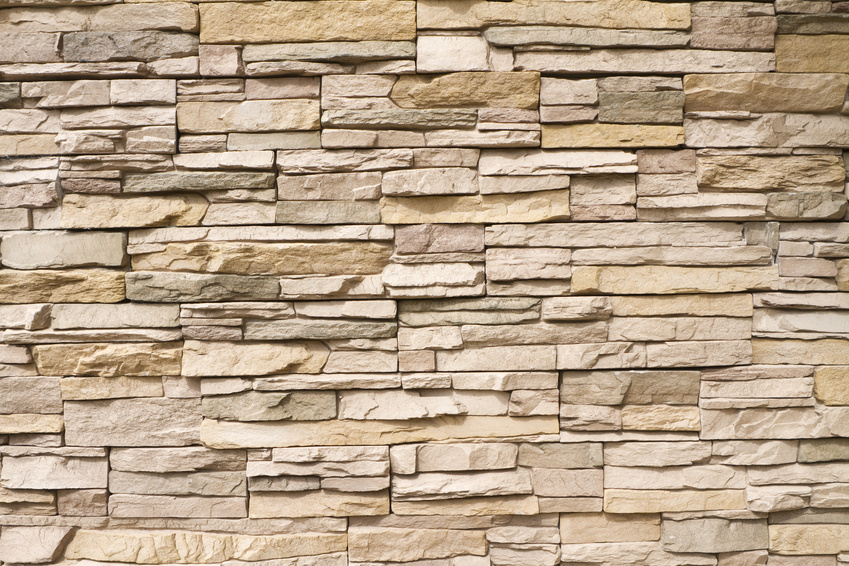 Homeowners can create a premium look on a budget by using stacked stone for their retaining wall. For the best results, stone of 30.5 cm by 15.23 cm should be used. This method requires the building of a supporting structure first, often with plywood or poured concrete. For a beautiful finish, homeowners can use a mitre to create elaborately constructed corners. However, each corner stone will need to be cut individually, and this could add to the cost and the time it takes to build the wall.
---
5
Natural Wood Boxes

For homeowners working with relatively small areas of land, the use of panelled boxes made from real wood can deliver a truly unique look to any garden or patio. The panels for the boxes can be bought individually on eBay and assembled, or purchased in a ready-to-use form. In order to deliver the load-bearing strength required from retaining walls, the panels used should be at least 5 cm thick. The boxes can then be weighed down with dirt and used to display flowers and shrubbery. It's important to note that regular resealing will be required.
---
Conclusion
For homeowners looking for a low-cost, low-maintenance retaining wall, the gabion option is highly recommended. For homeowners more interested in aesthetics, the natural look of wooden panels has the potential to completely transform the appearance of an outdoor area. Whichever option is chosen, it's always a good idea to get the expert advice of an engineer or professional landscaper before buying the necessary materials and commencing work on a retaining wall.