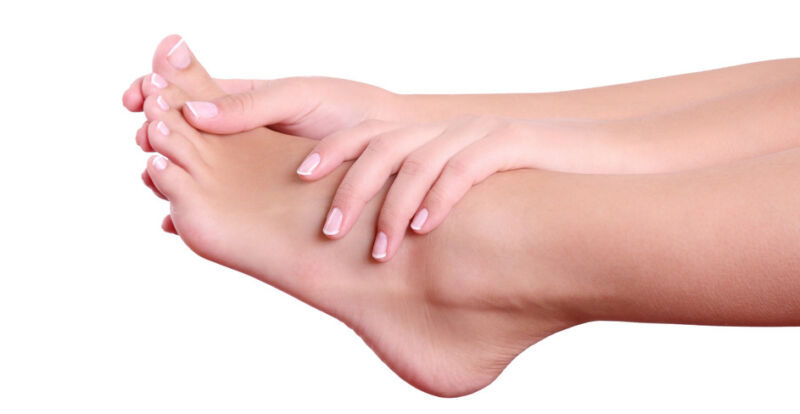 When you have bad nails, it can really affect your mood and confidence. It's difficult to feel good about yourself when you're forced to hide your nails from prying eyes. However, we have the solution to 5 nail problems that will hopefully help you on the road to feeling like a Goddess again!

Dry Cuticles & Nails
Exposing your nails to cold air results in the moisture being sucked out of them. Dishwashing liquid is also very harsh and quickly dries the skin. To fix this problem, start hydrating the entire nail plate. Although using sharp nippers to remove bits of dead cuticle is fine, cutting the skin at the nail base is not a good idea because removing it could expose the nail to infection. A better solution is to gently push the skin back while keeping it moisturised. Drink plenty of water and use gloves whenever you can because prevention is better than cure!

Peeling Nails
When you apply and remove nail polish all the time, nails begin to look dry and can start to peel. Likewise, excessive washing of the hands can cause this problem to appear. Having new manicures on a regular basis will eventually strip away the natural oils that keep moisture in the skin and nail plate. Don't continually switch colours, stick with the one you have instead. When using nail polish remover, add a drop of oil to counteract the drying effect. You should also add oil to your nails after removing polish.

Yellow Nails
Overuse of dark colours is often the reason for this though the nicotine from cigarettes can also cause yellow nails. Using cheap brands is often a problem because they contain dyes rather than the pigments contained in higher quality polishes. These dyes can seep into the nails and stain them. Be prepared to splash out when it comes to buying deep colours and apply a layer of thick base coat to protect the nails from yellowing in the future.

Infection
Fungal infections usually occur on the feet and cause nails to look rough, crumbly or yellow looking. A bacterial infection tends to be found in the area between the nail bed and nail which also causes discolouration. Resist the urge to use a home remedy and seek the help of professionals. Fungus thrives on dampness so dry your feet thoroughly after exercise. Bacterial infections often appear under acrylic nails so you will have to remove them to start treatment.

White Spots
These are probably genetic or else they are caused by trauma. You can prevent white spots from appearing by protecting the hands against future damage and use opaque shades of polish to hide them. As these areas are weak and soft, avoid buffing them.

Nail problems are no longer something that need to be hidden away under layers of polish. The majority of nail issues are easily preventable and even when they do occur; there are a variety of treatments in place. If you have problems with your nails and have no idea what to do, go to a professional beauty salon and an experienced nail technician will steer you in the right direction.