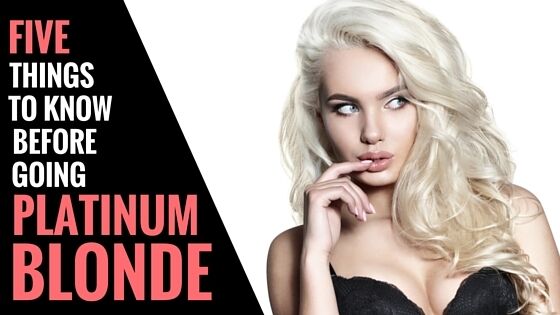 Thinking of the Whiteout?
You've seen Kimmy, Kendal and Rita Ora rock it and its been tinkering in your mind for a while. While a white out might seem daunting, no need to fear, Koppela Hair Extensions Chief Stylist Support, Ava's top 5 things to consider before going platinum blonde.

1. DON'T DIY

This is one time you don't want to do it yourself or use a supermarket colour or dye. Leave it to the professionals - the damage isn't worth it. Don't just visit any hairdresser, see their portfolio of work, check out their Instagram page, client reviews so you are comfortable they have experience with your desired colour transformation.

2. PICK YOUR SHADE CORRECTLY

As a general rule not one shade of blonde suits all. When I tossing up between Icy, Platinum and Creamy blonde have a look at how different colours suit your skin tone and complexion. Like me you may find Platinum suits you better than Creamy blonde.

3. THE HEALTHIER YOUR HAIR THE BETTER THE CANDIDATE

I know you don't want to hear it, but if you've never or rarely coloured your hair your likely to be a much better canditate for going plantinum blonde. If you've had minimal colouring or damage to your hair your the next best candidate. Sorry girls but those of us who have sufferred the pain of dry and damaged hair unfortunately it can get much worse after going blonde. If you really must, visit an experience stylist and ask if they use Olaplex.

4. GET READY TO STAND OUT!

Yep, that right, whether you like it or not your will turn heads, stand out in the crowd, pull attention. That means your going to need the fashion, makeup and clothes to match.

5. WITH GREAT HAIR COMES GREAT RESPONSIBILITY

Platinum blonde come come across from so chic to down right trashy. I've stressed it a few times here but your hair stylist should be experienced and get ready to make monthly visits for touch ups. Platinum hair is high maintenance.