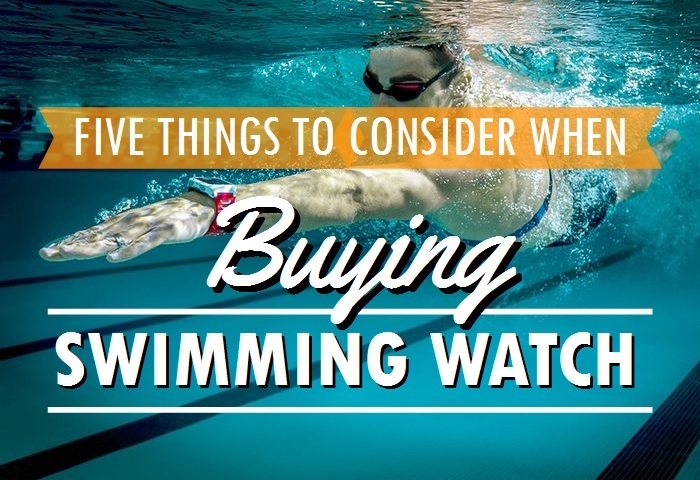 A
swimming watch
is a necessary tool for swimmers who would like to measure their performance while training. The common swim metrics you would want to know is your swim distance, pace, stroke type identification, stroke count, and swimming efficiency (swolf). Like any other sports instruments, choosing the best swimming watch depends on what features you want it to have as well how much you're willing to spend for it.
If you're out in the market for a swimming watch, here are the five things you need to consider.
1.) Where do you usually swim?
Pool Only
If you'll only be using the watch in a pool, the following watches would be great. These swim watches use an internal accelerometer instead of GPS to determine your stroke type, and lengths/laps. When you use these watches in swim mode, you will need to specify the pool length you'll be training on.
Pool and Open Water
If you'll be using the watch in both pool and openwater, you will need a watch that has GPS. The following multisport watches use GPS technology to determine your pace, distance and location while out swimming in large bodies of water like rivers, lakes, and oceans. These watches are usually recommended for triathletes.
2.) Do you plan to use it for activities other than swimming?
Swimming Only
The
Garmin Swim
watch is one of the best watch designed exclusively for swimming. This means that it satisfies most swimmers' required comfort, accuracy, user-friendliness and the value of information. You can also set the Garmin Swim to regular watch mode so you can use it as your daily watch.
Swimming and other sports
In addition to swim mode, the following multisport GPS watches can be used for running, cycling, and other sports.
Swimming and daily activity tracking
The multisport GPS watches below can be used for different sports such as running and biking, and can also monitor your daily steps, distance, calories, and sleep.
3.) Would you like to track your heart rate while swimming?
While the TomTom Spark Cardio and Multisport Cardio have a built-in heart rate monitor, this feature is disabled when them in swimming mode. If you want to track your heart rate while swimming, you would need to use swim watches which can be paired with a compatible chest-strap that can track your heart rate underwater.
Garmin Forerunner 920XT
and
fenix 3
can be paired with the
HRM-Tri
or
HRM-Swim
.
4.) Do you like to pair it with your smartphone to receive notifications?
The watches below lets you receive email, text and other alerts when paired with a compatible smartphone.
5.) How would prefer to transfer your swimming data?
Transferring your swim data should be quick and easy. The swim watches below allow you to wirelessly transfer your swim data from your watch to your computer with either via ANT+ connectivity, USB, Bluetooth Smart, or Wifi.
ANT+® wireless technology
USB or Bluetooth Smart
USB, Bluetooth Smart, or WiFi
Physical Specifications Comparison